Where is the best place to donate women's clothing?
Posted by FRANCHESCA PERRY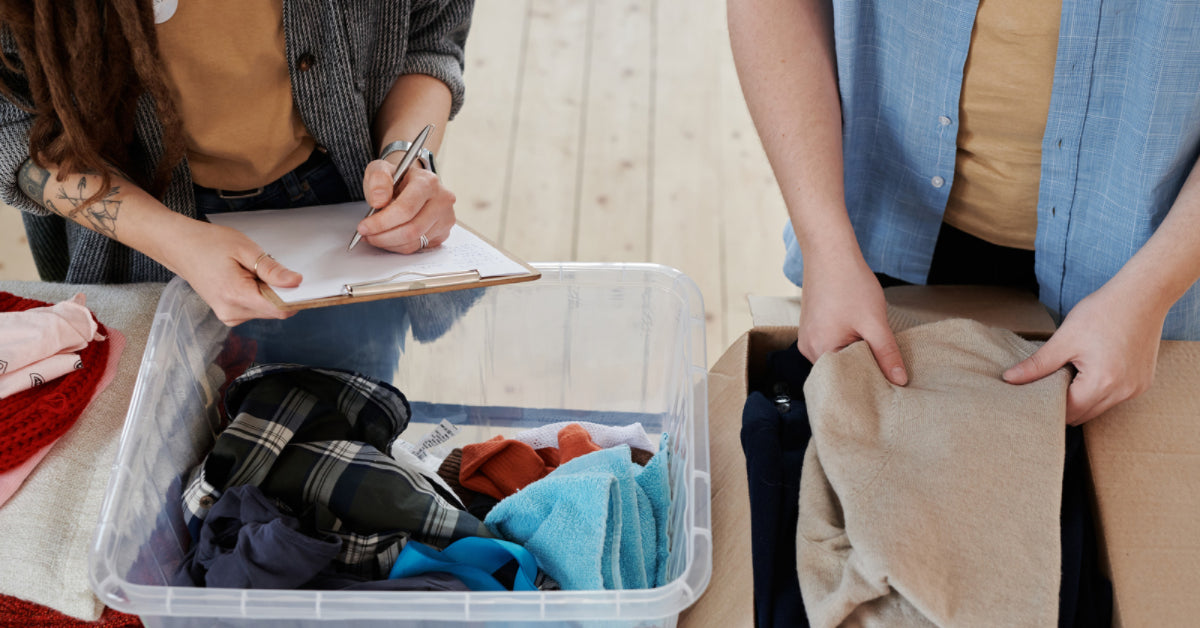 A famous saying states that if you have spare, give it to others in need. Do you want to refresh your wardrobes or have more than enough clothes & confused thinking about what to do? Here is a solution quite effortless and straightforward and does not even charge a penny to you. You know what, you will get an abundance of love and blessings in return. Yes, go for charity. You can give your used clothes or unwanted ones to the people in need. It might be old for you and in your closet, but a new one for the other. Donating your beautiful and favorite clothes to the needy can help others in covering their body, give them lots of happiness. 
If you heard of environmental degradation and increasing wastage, spend your time thinking only, what will happen to our Mother Earth? I have a solution, instead of throwing your clothes and contributing to planet wastage. You can be a savior too. How?? Simple by charity, just give your unwanted and unused closet, and your little contribution is enough to save creating more textile waste. In this way, you can save your planet and get the satisfaction of returning to your community. You can also set up ethical values in front of your society and set examples for your little ones. Your kids also learn how to give proper respect and care to your environment. 
When you give even 1% of your earnings to the needy ones, you feel so content. It's not essential that money is needed to be given; there are many other things like food, shoes, clothes you can donate and be a ROBINHOOD for others who can't afford that. Your single donation of clothes also helps in reducing landfills. You can impact others' life by your act of kindness and modesty. 
Some non-profits organizations give directly to orphanages, old age homes, and the slums. While other organizations either used fund-raising or gave you something in return. Some young entrepreneurs will sell reused clothes in exchange for a small amount or anything you want to share.
1. Dress for Success 
If you are a working woman and your wardrobe has some unused clothes. You can contribute to DRESS FOR SUCCESS; they will give your office closet to the women who require them. Those girls who can't afford one can also approach them and get professional attire from them. 
2) Free the Girls 
This foundation takes your old bras and gives them to the slums and orphanages, and sex traffic workers. Girls rescued from human traffickers used these bras to resell, and it creates employment opportunities for them, and they get a chance to be financially independent. In this, they can support their families and earn bread for themselves and their children. 
3) American Red Cross 
This Red Cross Society is in partnership with an organization called Green Drop, which takes charity clothes and resells them in the RED CROSS STORES. Money accumulated from there will be further used for the development of poor and needy people.
4) Planet Aid 
Planet Aid is known for its uniqueness; many organizations take clothes that are only in good and wearable conditions. Here, this foundation is a gem; they can take any clothes. As depicted from the name, they reused the torn and old wearable and recycled them, which helps in further minimizing the creation of the landfill and reducing incurring of textile wastage. Reused clothes are additionally sold in the markets, and their proceeding is used to eradicate poverty. 
5) Soles4Soul
This organization collects unwanted and old shoes and clothes from the contributors and further gives them to emerging countries and the needy. This foundation also works for providing employment opportunities to poor people. Donated clothes and shoes are given to them to sell in the open market and generate finances from them. 
6) Goodwill 
Goodwill is funded by the United States retailers and clothes they take several other things too. These are further used for employment generation to the under-privileged class. These proceedings provide education, workshop, and skill programs, making individuals financially independent and providing career stability. 
7) One Warm Coat 
Do you have ample winter items of clothing with you? Want to clean your closet and add new goodies to them? Here is an opportunity, donate your old jackets, sweaters, and cardigans to them. They will use your clothes to warm up other people winter and save them from harsh winters.  They also work for environmental protection by reusing the clothes.