The best womens' clothing brands in UK
Posted by FRANCHESCA PERRY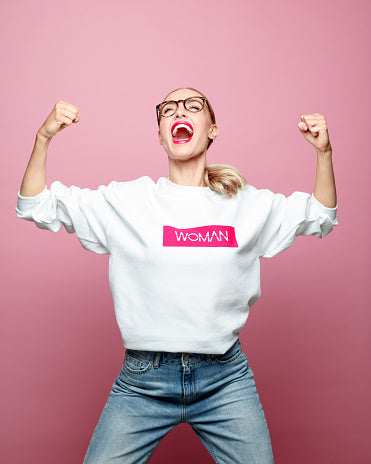 Women are well known for their choices and preferences. Each woman is beautiful in her skin, color, shape and size. Women across the globe have their own identity and 21st century ladies are very well organized and believe in their own dreams and desires. Women's choices clearly indicate their personality and indicate what's going on in their mind. 
Women usually follow the latest trends whether it be getting a new haircut, choosing designer jewellery, wedges, handbags or most important clothing. You can never see a woman appreciating the other one if they wore the same dress. They always want to look unique and charming, and follow the new trends.
A study shown on shopping behavior of men and women states that women are always eager and tend to look for something new. Along with change in seasons their search for something new also started.
A bizarre fact about women is if they wore a cloth once, they avoid wearing that particular cloth in public. Instead, they look to wear something new and trendy that they have not worn before. 
As a major business and a form of convincing in the global marketplace, the UK fashion industry has long been one of the world's major players in fashion design, manufacturing, retailing, and even fashion education.
It is expected that the womenswear market in the United Kingdom will reach £32 billion in 2020, a 23% increase in five years. Around 62% of women purchased clothes in the UK which is greater than men share.
The Britain market is considered as one of the largest fashion markets in the world. UK women considered spending more on purchasing clothes, bags and footwears. 
The United Kingdom is well-known for its Fashion Week and also it has numerous home-grown brands. Here I am stating about some popular clothing women establishment that you would love to explore – 
1) Moda de la Maria
The modern era ladies love the MODA DE LA MARIA as it is well known for its fresh and beautiful designs, giving exotic vibes of clothing. Founded in 2019, Maria produced eternal, ethically sourced, premium organic wool tweed clothing and accessories in London.
Each piece of customized clothing is made to be worn and loved for years to come, blending easily into your current wardrobe. Every piece is made with an eye for flawless fit and a focus on every detail, making this a must-have collection for any season.
2) COCOOVE
COCOOVE is a line established by Ria to provide women with a timeless wardrobe, with dresses and their coordination that can be styled in many different ways. She specialised in designing her unique range of digital prints. Locals of the United kingdoms and domestic manufacturers manufactured fabric and textiles. 
3) Clothing by Jinnie
A brand that is well known for designing and hand- weaving clothes from the last 25years. They are famous for their well-mannered dealing and professionalism. Their designs incorporate the latest fashion trends and stylistic trends, as well as top quality design. Along with superb fabric quality, your clothes are customized as per you dream of. 
4) Welligogs
Designed in Great Britain by a family business and sourcing local materials is a priority for Welligogs. It is so embracing, fashionable and stylish.
They believe it's important to promote sustainable raw materials, such as wool, cotton, linen, and other fabrics, and they do all they can to sustain the planet. They purchase fabric and other textiles from the local market to support their community.
5) Jennifer Anne
Jennifer Anne is an exclusive womenswear brand designed for delicate and small-boned ladies.
In order to ensure that slim women will have a choice of beautifully fitted tailored clothes, classic and elegant, a lot of research and planning went into their design and fit. They will get to choose their favorite one from a wide range of clothing. 
6) Label Monika 
Monika Young, the founder of Monika Label, set out to create sustainable fashion for girls who were interested in cool clothes but were also eco-conscious.
A mix of Cali-cool and East London grunge, the brand encourages slow fashion through collections that are meant to be the mainstay of wardrobes in the coming time.
7) Emma Willis
The shirt-maker uses Swiss and West Indian Sea Island Cottons in line with traditional English shirt-making methods.
A well-known brand for shirt making and customized and costly shirts. Emma Wills is the name behind such a big set-up. She earned her name with full dedication and devotion.