Jumpsuits - The 5 Best Styles and Combinations
Posted by FRANCHESCA PERRY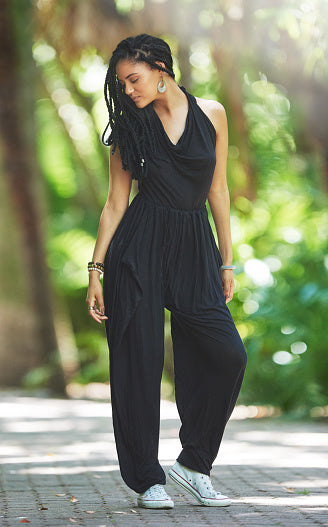 The jumpsuit is, without a doubt, perfect for all fashion lovers. You cover your jumpsuit from head to toe. This gives you a striking and complete look immediately. You have already completed a large part of your outfit with these stylish fashion items. Combining jumpsuits can be a challenge for some women. We have therefore collected a few tips with which you can wear a jumpsuit almost every day. You always have a matching outfit, and it is also much more unique than jeans or a simple dress.
 CHOOSE A NICE JUMPSUIT OR PLAYSUIT
The jumpsuit comes in many different styles and shapes. This one-piece outfit also immediately determines your look. Therefore, when purchasing, take a good look at the kind of looks you want to create. The jumpsuits with a waistband are generally the most flattering. You emphasize your slim waist. Playsuits have a great fit and are perfect as a casual outfit during warm weather.
Below we have prepared some valuable guidelines for you. Based on these guidelines, you will have found a lovely jumpsuit or playsuit in no time.
A tighter jumpsuit with a waistband is perfect for a formal or business party. These jumpsuits are also ideal for a gala or wedding, for example.
For a casual outfit, wear a comfy, looser jumpsuit with an elastic waistband or drawstrings.
If you are looking for something for a nice summer walk, a playsuit with short legs is perfect! You can, of course, also sit perfectly on the terrace.
The tight-fitting jumpsuits are a must for little ladies!
Do you have long legs? Opt for a wide jumpsuit that falls to your ankles.
 JACKETS AND TOPS ON YOUR JUMPSUIT
You can make your jumpsuit extra comfy during the colder days with a warm top or a nice jacket. You can wear a top almost invisible under your jumpsuit for extra warmth. This way, your turtleneck sweater can stay in the closet for a while.
You can also ideally use jackets to make your look just that little bit more unique or neat. For example, wear your jumpsuit with a nice blazer. You can wear this combination ideally during a formal event.
 HIGH HEELS UNDER YOUR JUMPSUIT
A jumpsuit can be very stylish and elegant on its own. But with a pair of heels, you can make this elegant look just that little bit more complete. The big advantage of high heels is that they also give you a little more length, ideal for the little ladies. Narrow and high heels add the most length and elegance to your outfit. Thicker heels are also delicate for a more neutral look.
 WEAR YOUR JUMPSUIT WITH A WAIST BELT
Give your outfit that little bit more style by wearing a waist belt. If you are a little unsure about wearing a jumpsuit, you can also emphasize a slim waist with a waist belt. This combination is perfect if you have a slightly straighter figure. You break through the straight lines of your outfit and give yourself more curves.
 COMBINE WITH MINIMALIST JEWELRY
Wearing a jumpsuit or playsuit is a statement style in itself. But sometimes, the picture doesn't seem complete without some beautiful shiny jewelry. Especially with jumpsuits with less eye-catching details, you can create just a little more point of interest in your outfit. Do you want to combine your jumpsuit with jewelry? Then go for some statement jewelry, such as thicker necklaces and more oversized earrings.
 INSPIRE OTHERS WITH YOUR OUTFIT!
How are you going to wear your playsuits and jumpsuits? Tell us in the comment section!