The Sweater Dress Guide to Finding the Perfect Sweater for Your Outfit
Posted by FRANCHESCA PERRY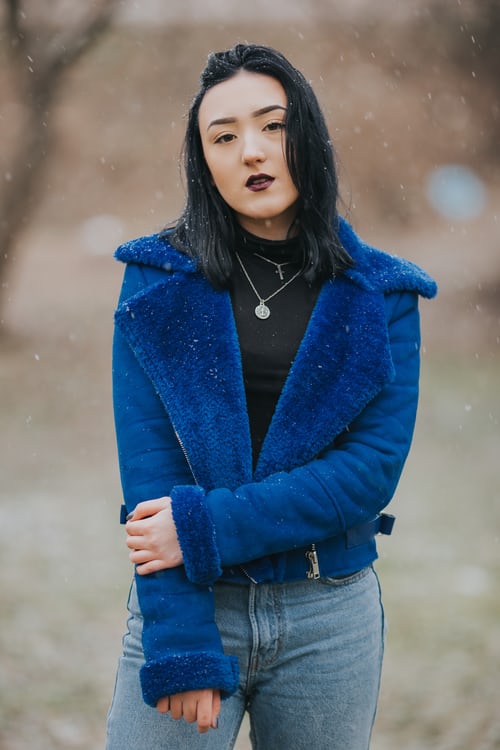 The Sweater Dress Guide to Finding the Perfect Sweater for Your Outfit.
If you're like me, you might be wondering how it is possible to find a sweater dress that fits your style and budget. I've been looking for the perfect sweater dress all season and I'm happy to share with you my tips and tricks on how to find the perfect sweater for your outfit.
. What is your personal style?

  What is your personal budget?

  How long do you want this dress to be?
Why is the sweater dress so popular?
The sweater dress is an excellent piece of clothing that has been popularized in the past few years. Many celebrities have been seen wearing this type of dress, and it has become a staple in many women's wardrobes. The sweater dress is so popular because it's an easy solution to creating different outfits with one garment. You can pair it with tall boots, tennis shoes, or other winter accessories to create a stylish look for any occasion.
You can even go from day to night by adding a blazer and heels. You can wear leggings and cozy boots underneath the sweater dress for cooler days, and it will keep you warm all day long!
The sweater dress is popular because it is practical and can be worn in a variety of ways.
The popularity of the sweater dress may be due to its versatility. It can be worn as a top or a dress and can also change how you look depending on the type of cardigan that you wear with it.
Sweater Dresses & What They Can Do For You
A sweater dress is a trendy, comfy, and versatile piece that can be worn to an event or for everyday wear.
It is hard not to identify the style of today's woman as being more confident, independent, and chic. The sweater dress epitomizes this new woman by being easy to wear and fashionable without being overly revealing.
Many people have begun wearing these dresses as a new take on slacks with a shirt. They are also ideal for women on the go because they are easy to put on in seconds, require no ironing or dry-cleaning, and one can feel good about what they are wearing without too much effort.
A new trend has also emerged with women pairing their sweater dress with some slippers so it feels like they are walking around in
A sweater dress is a perfect outfit for any occasion. But what makes it so special? It's a perfect mix of comfort and style, which is hard to beat! They come in different lengths, but they are never too long or too short. Like most dresses, they are mainly worn by women, but there are definitely some styles out there for men. Sweater dresses can be worn in the winter with boots and even sweaters - but they can also be worn in the summer with sandals or wedges.
Tips To Pick The Best Sweater For Your Style
Sweaters are perfect for the winter season. They are fashionable, cozy, and functional. However, this season there is a trend of matching bold colors with basic colors to create an outfit. There is no need to match the color of the sweater with your outfit because it will make you look like Santa Clause or a Christmas tree! Instead, you can pick one of these trendy sweaters for your style.
This article lists different types of sweaters that fit various styles and personalities. It also provides tips on how to wear them in order to look stylish this winter season.
Choosing the right sweater for your style is a tricky task. There are so many different types of sweaters to choose from and each of them can be used in many different ways.
Try to pick a sweater that suits your body type and has the desired amount of warmth. And remember, it's not always about the color!
Sweaters can make or break an outfit and choosing the right one for your style is a tricky task. For some people, it might be about picking up on trends while others care more about how it will look with their body type or what kind of warmth that sweater provides. It's important to find a nice balance between these things when looking at different sweaters.
So these are our picks, we are always open to suggestions, let us know your comments and thoughts below!