5 fashion trends For 2022
Posted by FRANCHESCA PERRY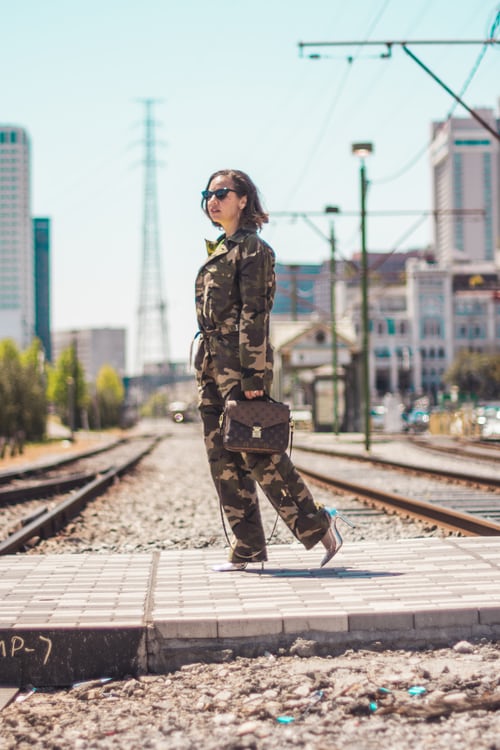 Spring 2022 is just around the corner! New year, new trends! Could your fashion wardrobe use an update? Then quickly read this blog for the most popular spring items so that you can follow the latest fashion trends in the coming season! We have listed 5 fashion trends for you. Read more quickly.
TRENDY JUMPSUITS ARE INDISPENSABLE THIS SEASON
The most significant advantage of a jumpsuit is that you have your complete outfit together in no time. It couldn't be easier. A jumpsuit, also called a trouser suit, is an absolute MUST for the following reasons:
Saving time wearing a jumpsuit
A jumpsuit is a pair of trousers and outerwear in one piece, so you are ready in one go! You only need to add matching shoes and optional accessories, and you are 100% ready to go! Combine the jumpsuit with a pair of cool dad sneakers for a casual look or with stylish heels for an elegant look. Success guaranteed!
Endless combination possibilities with jumpsuits
If you still want to spend more time on your outfit, you can combine the jumpsuit in many different ways. For example, wear the pantsuit with a bomber jacket or leather jacket for a relaxed look or a blazer for a chic look! 
Trendy jumpsuits are available in different fabrics and models
Jumpsuits are available in various types and models, so a lot of variation! Are you going for a trendy denim jumpsuit or rather a comfy jumpsuit? With a cheap trouser suit from our online collection, you will steal the show anyway!
TRENDY DENIM CLOTHES
Denim is indispensable this spring! Not surprising, because with jeans you can go in all directions. Are you going for relaxed jeans or a total denim look? Everything is possible! The denim on denim trend is back! Your favorite pair of jeans with a denim shirt in the same color shade is, therefore, all the rage this season! Denim jumpsuits and denim dresses are also increasingly appearing on their timeline among celebs, bloggers, and it-girls. So shop your favorite denim must-haves in our collection. From denim dresses, jeans, denim jumpsuits to long denim jackets, the possibilities are endless!
CLOTHES IN PASTEL COLORS ARE MEGA TRENDY
Pastel colors are regularly back in fashion, and that will undoubtedly be the case in 2022! We will see these soft colors very often this season. Not surprising, because with fashion items in soft and sweet pastel colors, you immediately feel like the first rays of the sun. This does not only apply to your clothing; we are also guaranteed to see the pastel shades with bags and shoes. Create the perfect look by combining multiple items in pastel colors. For example, combine your lilac jeans with a pastel yellow sweater or go for a dress in pastel shades with a suede wrap belt. In our online collection, you will find a wide range of women's clothing in pastel shades, including cheap knitted sweaters! Which pastel-colored must-have are you going for? 
OUR FAVORITE TREND THIS SEASON: TIE-DYE CLOTHING
That we will see a lot of color in the spring is one specific thing. The tie-dye trend is also full of color, and we even see two trends coming together: the tie-dye trend and pastel colors! You can choose to combine different garments with pastel shades yourself, but you can also go for an item where the colors are already mixed. The tie-dyed clothing is currently ON FIRE and spotted by many bloggers and it-girls! You also see the tie-dye items on Instagram a lot. 
SWEET AS CANDY: THE TREND FOR SPRING 2022
Baby pink, candy cane pink, or neon fuchsia, pink is HOT for the coming season! A fuchsia blazer, a pink knitted sweater, or a light pink tie cardigan. They are all bestsellers! Dress from head to toe in pink or opt for subtle accents. Whatever combination you go for, with the color pink, you are guaranteed to look trendy! Do you want to quickly and easily apply this trend to your wardrobe? Then go for a pink dress, then you will have your total Sweet As Candy look in one fell swoop! 
CURIOUS ABOUT MORE?
Are you curious about all the other must-haves for the coming season with which you can combine these items? Comment all your queries below.