Fall and winter fashion trends for 2021-2022
Posted by FRANCHESCA PERRY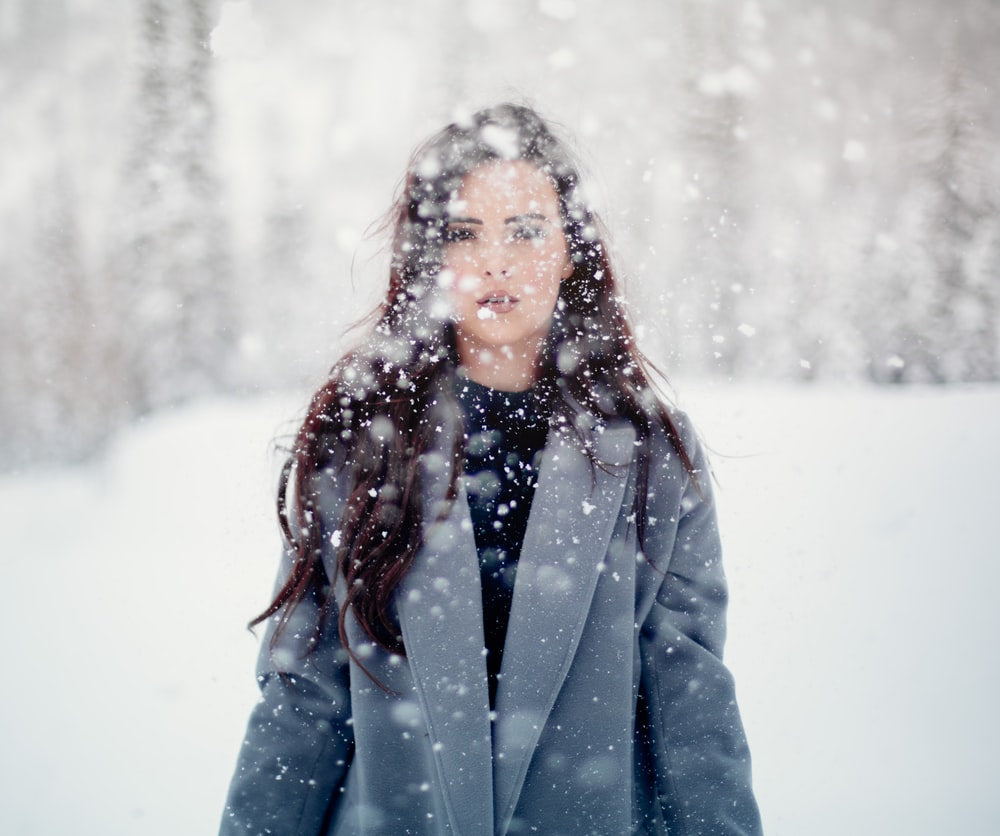 You might also be interested in the fashion trends for winter 2021-2022 and fall 2021-2022. We have highlighted the top fashion trends for this year. This will make you a true fashionista this fall and winter. You can shop almost all of these trends through our webshop!
Lovely Sleeveless Spencers Are Indispensable During The Colder Days!
The Spencer is a must-have piece for autumn, especially with the changing weather. This season, the Spencer is hugely popular, and we often see it on Instagram from successful YouTubers and bloggers!
This sleeveless sweater not only keeps your body warm but also allows you to move your arms. You can find this sleeveless sweater in a variety of styles, including a turtleneck, V neck, and fashionable animal prints. We can hear you asking, "How do I combine the Spencer?" It's very easy! It is very easy to pair the Spencer with a variety of styles, but it is particularly easy to wear over a blouse or trendy dress.
The Spencer with cable is the next must-have item for next season.
Lovely Warm Knitted Wrap Jackets
The knitted wrap cardigan is a welcome item with this one! The wrap cardigan gives that extra bit of warmth, and how nice is it to wrap yourself in a piece of fabric?
The wrap cardigan is wonderfully comfortable, is easy to combine, and is available in different colors and variants. From thick knitted wrap cardigans to slightly thinner variants.
Or are you going for a wrap cardigan with pearls? There is a nice tie cardigan for every style, and the combination options are therefore endless so that you can put together a new outfit every day.
Go Through The Colder Days In Comfort With These Super Comfortable Twin Sets!
Twinsets are another megatrend! Twinsets are a great option because you can get your entire outfit in one purchase. There are many options for twinsets: pantsuits and jogging suits as well as knitted twinsets.
They come in a variety of lengths, from very short to extremely long. These sets can be combined with fabulous heels, ankle boots, or tights. Are you pregnant? Our twin sets are perfect for you, even if you're not pregnant! Due to the stretch, your stomach will have enough room to grow!
Twinsets can be worn as a whole set or separately. You can combine the top with pants or skirts, and the bottom can be combined with many other combinations.
You can have a new outfit every day with this combination. You can purchase the top and bottom separately for the twin sets. However, you can also shop our Must-have Deals to get a complete collection.
These can be purchased at many discounts. Also, these are a must-have.
Trendy Corduroy Corduroy Clothing
Corduroy is not a new fashion, but it's back this fall/winter! What is corduroy exactly? Corduroy can be described as a type of fabric.
Corduroy, as the name suggests, is a piece of ribbed velvet fabric. This material is becoming more popular on Instagram, which is seen more frequently by YouTubers and influencers.
The stores have restocked with it! Many garments use the ribbed fabric. It's a favorite of ours: corduroy dresses should be a must-have this season. Ribbed dresses can be combined easily and are available in a variety of colors.
This Season's Necessary Accessories
You also want to style your outfit according to the latest trends during the fall and winter. What we see a lot are striking belts.
From buckle belts to wide suede or leather wrap belts? The belt can be seen! Especially the wrap belt is a MEGA trend! These belts are easy to wrap, can be combined with all your outfits, and are available in different colors and materials. To complete your outfit with one of our excellent wrap belts.  
Another indispensable item in autumn/winter is, of course, the scarf or shawl. Because during the colder, changeable days, there is, of course, nothing better than being nice and warm and cozy complicated.
Scarves and shawls come in different varieties: cashmere scarves, suede ponchos. Something for everyone! Besides the fact that scarves and shawls are incredibly functional to keep you warm, they are also perfect for styling your outfit! 
The Perfect Shoes For The Cold Days!
It is not an insignificant question: What shoes should you wear underneath your fall and winter outfit? High boots are a popular choice. High boots can be worn with jeans, skinny jeans, or even a short. High boots are not just for winter 2021/2022. Cowgirl fashion trends are back. A pair of cowboy boots is a great shoe to match your outfit.
Are you enthusiastic about the new trends, then you are definitely at the right place at Baciano! From trendy wrap cardigans, twin sets to the most fashionable accessories. Baciano places new items every day based on the latest fashion trends!