Discharge and prevent static clothing
Posted by FRANCHESCA PERRY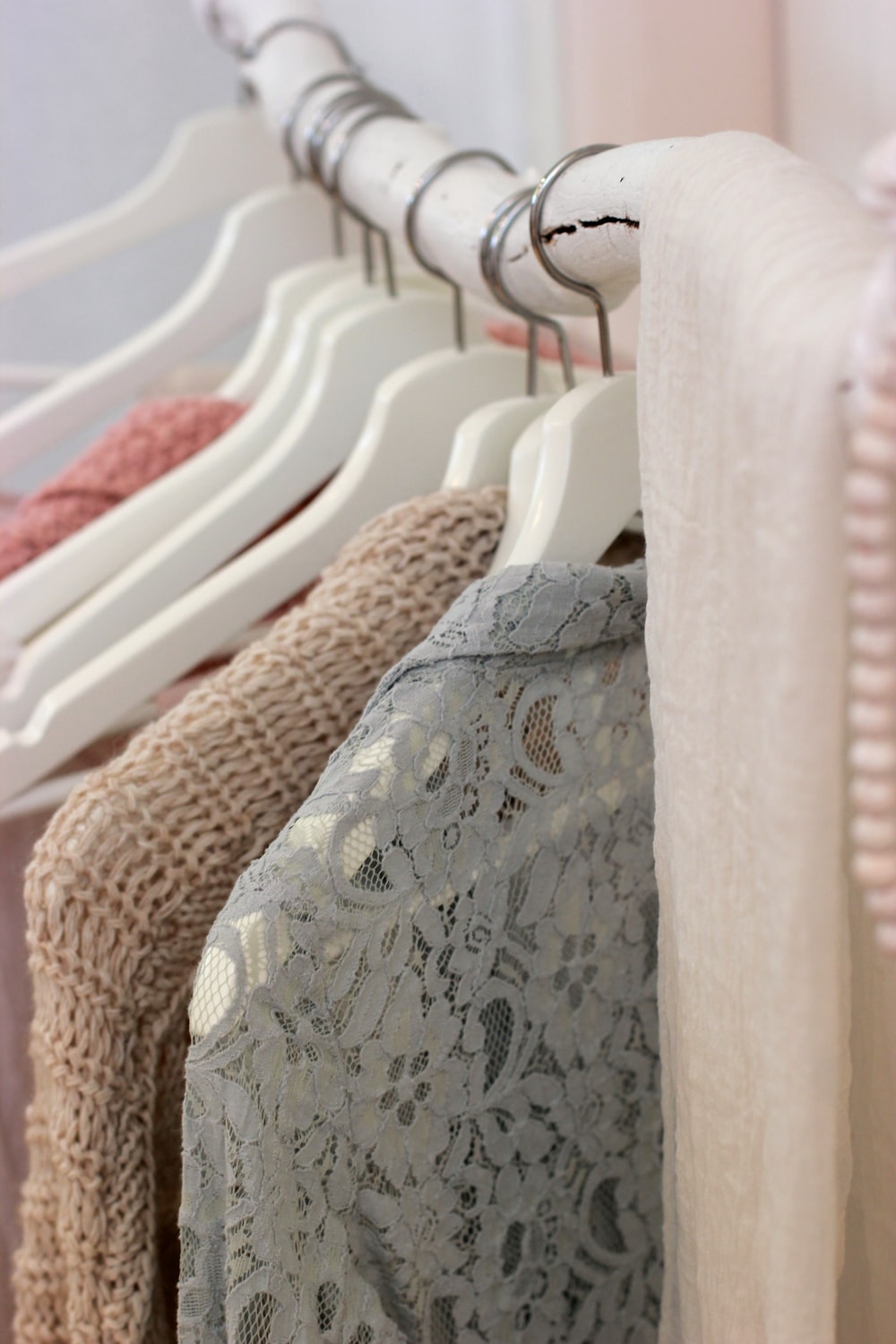 Static clothing sticks to your body, which is, of course, very irritating. But what to do? There are many ways to prevent and counteract static clothing. We have collected the best tips from the fashion world for you in one overview. With this, you will never be bothered by static clothing again!
Eliminate Static Clothing
Have you ever had a static sweater, skirt, or dress that sticks to your body? Fortunately, this is very easy to remedy. This can be done in the freezer, with hairspray, with a metal clothes hanger, or very simply with a safety pin.
Put your static clothes in the freezer.
It may sound crazy, but put your static sweater or skirt in the freezer. The static energy decreases considerably after half an hour. Then hang your clothes over a drying rack to dry thoroughly. With this method, foul odors also disappear like snow in the sun.
Spraying a static pantyhose with hairspray
You can, in principle, spray all static clothes with hairspray, but with tights, this has a double effect. Because of the hairspray, you also get ladders in your tights less quickly. You can also use your hairspray on knitted sweaters, for example.
Hang your clothes on a metal clothes hanger
A metal clothes hanger unloads your clothes. For quick results, hang your clothes in the bathroom while showering. The steam and the metal combination ensure that your clothes discharge extra quickly and your clothes immediately smell completely fresh again because of the steam.
Hide a safety pin in your clothes
An iron safety pin in your clothing prevents the build-up of static electricity. You can easily hide this in the seam of your clothing. This method is ideal for knitted cardigans or turtlenecks. These fashion items often have a wider hem.
Static Clothing Can Also Be Prevented
Now that your clothes are no longer static, you naturally want to keep them that way! There are also very simple solutions for this. From now on, wash your clothes with a bit of fabric softener and never put your clothes in the dryer again! It is also essential to hydrate your skin well. Below you can read why.
Wash static clothes with fabric softener
The fabric softener helps to discharge your clothes extra during a wash. Take a good look at the clothing labels of your clothes, and you don't want to ruin your favorite dresses and skirts.
Dry your clothes on a drying rack
Your clothes mainly become static in the dryer. Therefore, always dry knitted clothing on a drying rack; this will prevent a lot of static energy in your clothing.
Keep your skin supple.
Dry skin rubs against your clothes, which means your clothes build up static electricity while wearing. You want to avoid this, of course! Therefore, make sure you hydrate your skin well and keep it supple.
We hope you all get more ideas from this blog! Share your suggestion and thoughts about the Static clothes in the comment section below! We are always open to ideas and suggestions.