Perfect date clothes for women
Posted by FRANCHESCA PERRY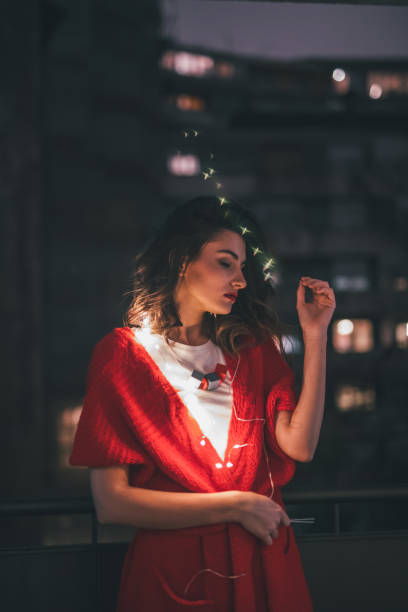 You walk in, and no man can take his eyes off you. That's an excellent first impression. With these date clothing tips for women, you will definitely rock your date. After all, clothing also makes the woman. Our fashionistas have collected the golden tips for date clothing for you and, of course, also tested them on their own dates.
Red Clothes
On a date, women's clothing in red tones always looks good. It also makes a lot of sense because red makes a woman more attractive in several ways.
The right shade of red makes you look younger, healthier, and more seductive. Therefore, pay close attention to whether the red shade also suits your skin color; otherwise, it can make you very pale.
What many women also don't know is that red clothes are often even more slimming than black. That is why red clothing is definitely recommended! Red can be perfectly combined with white and black clothes.
Appropriate Clothing For The Occasion
When dining in a luxury restaurant, you naturally put on a lovely and elegant dress. For a summer date on the beach, airy summer dresses or tunics are just perfect.
Match your outfit to the location and the activities you will be doing. Does he have a surprise planned for you, and you have no idea what to do? If so, take a black midi dress with you in your bag.
You can always wear black dresses, and midi skirts are long enough for almost any occasion.
Seductive Outfit With Balance
During a date, you naturally want to bring out the beautiful features of your figure as much as possible. But do this subtly!
You can certainly wear a sexy, tight dress that brings out your figure as best as possible. But don't show too much skin; after all, your outfit should leave something to fantasize about.
A dress that is too tight with a lot of cleavages can quickly look tacky. Therefore, choose how long and tight your outfit is, then see how much cleavage you show. Maintain balance.
Go For Subtle Accessories
Too many accessories do more harm than good. It distracts from who you are and gives your outfit a busy or chaotic look. This will also make your date more likely to characterize you as a dynamic or chaotic person. Therefore, opt for minimalist accessories.
Wear a stylish bracelet or a beautiful watch, choose a matching necklace, and wear subtle earrings.
Clothes You Feel Good In
The ultimate goal of the date is that you are comfortable and can be yourself. That's how you get to know each other best. It is therefore vital that you wear clothes that you feel good in. You will then appear more confident, and you can enjoy yourself more easily.
Do you have a favorite dress or another super nice clothing combination? Then put it on, or shop for something in the same colors suitable for the occasion. Nothing is more attractive than a confident smile!
Shop The Best Date Clothes Cheap Online
Don't have nice clothes for your date yet? Shop your clothes cheaply online at Baciano. You will find lovely dresses, cool skirts, edgy shirts, and many more nice clothes for your date in our collections!