Women's clothing and fashion
Posted by FRANCHESCA PERRY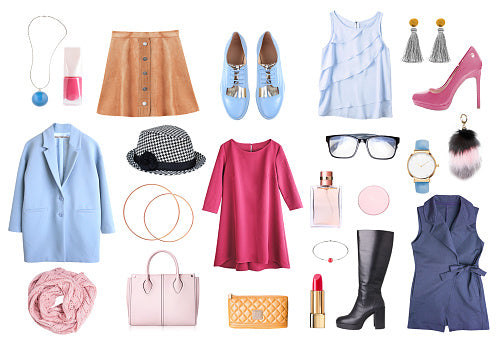 Clothing plays a major role in women's lives. In our daily routine we can see many types of clothing tradition and culture, fashion also plays a major role, good clothing for women gives positive and negative vibes to others. Clothing defines tradition and culture status in the past, present and future. Clothing different people wear different clothing according to their traditions these days.
              As technology and generation changes clothing and fashion also changes there is no good clothing and bad in clothing. Some cultures had better technologies and resources and depending on their availability of resources and clothing should look great and when compared to women from low families will have their cloth on their dependency.
           In past generations women used wear different clothing like pure cotton, woolen, silk, net cloth, etc.
Women's latest fashion trends 
Hoodies under blazers
Women's oversized bomber jackets
Cropped cardigans
Casual trench
Boiler suits
1.What are hoodies under blazers?
It is the one of the most popular styles and rocking the current fashion trends and worn with a twist and it's mostly liked to call street style also one of the mainstreams looks. and it can be worn under small staple pieces under hoodies under blazers. 
And also, it works wonders with a boxy blazer, oversized and with the help of a thinner hoodie with tailored blazers it looks great.
2.What is women's oversized bomber jackets?
Bomber jackets should always rest loosely on your hip.
And it has a super casual London look.
And it be over above your wrists no matter if it fits or not.
And cuffs are relatively tight so it can be over hand loosely.
Somehow empowering the underneath attire for an effortlessly chic aesthetic.
3.What are cropped cardigans?
It used to look extra cute and it can be worn on any type like lounge-ish sweatpants or a midi skirt.
And nothing looks like cropped cardigan that fashion trends quite like cropped
And it can be worn with your favorite jeans and it can be with different styles embroidered are printed with knits so it's pretty much for something.
And with these cardigans you can be comfortable for a long day.
4.What is a casual trench?
If anyone is looking for something different it can be worn with floral dress are leather ribbed wool turtlenecks with matching heels.
And it can be ultimate between seasons of outerwear.
Not season was passed without casual trench putting in an appearance.
This trench coat has been a fashion staple since the first world war. 
And is perfect for drizzly days and coat is the iconic choices for women over the decades and it is brought back by Meghan Markle's for recent royal visits.
5.What are boiler suits?
It used to look like a legendary model and it can be cropped up everywhere this year.
It can be brought from any runway to your favorite affordable stores.
It is cool and takes out stress from picking pants and shirts. Traditionally it can be made from denim or heavy canvas. 
And it came out with the industrial revolution.
It is comfortable and practically high in the list.