Why Are Warm Garments Necessary In Winter?
Posted by FRANCHESCA PERRY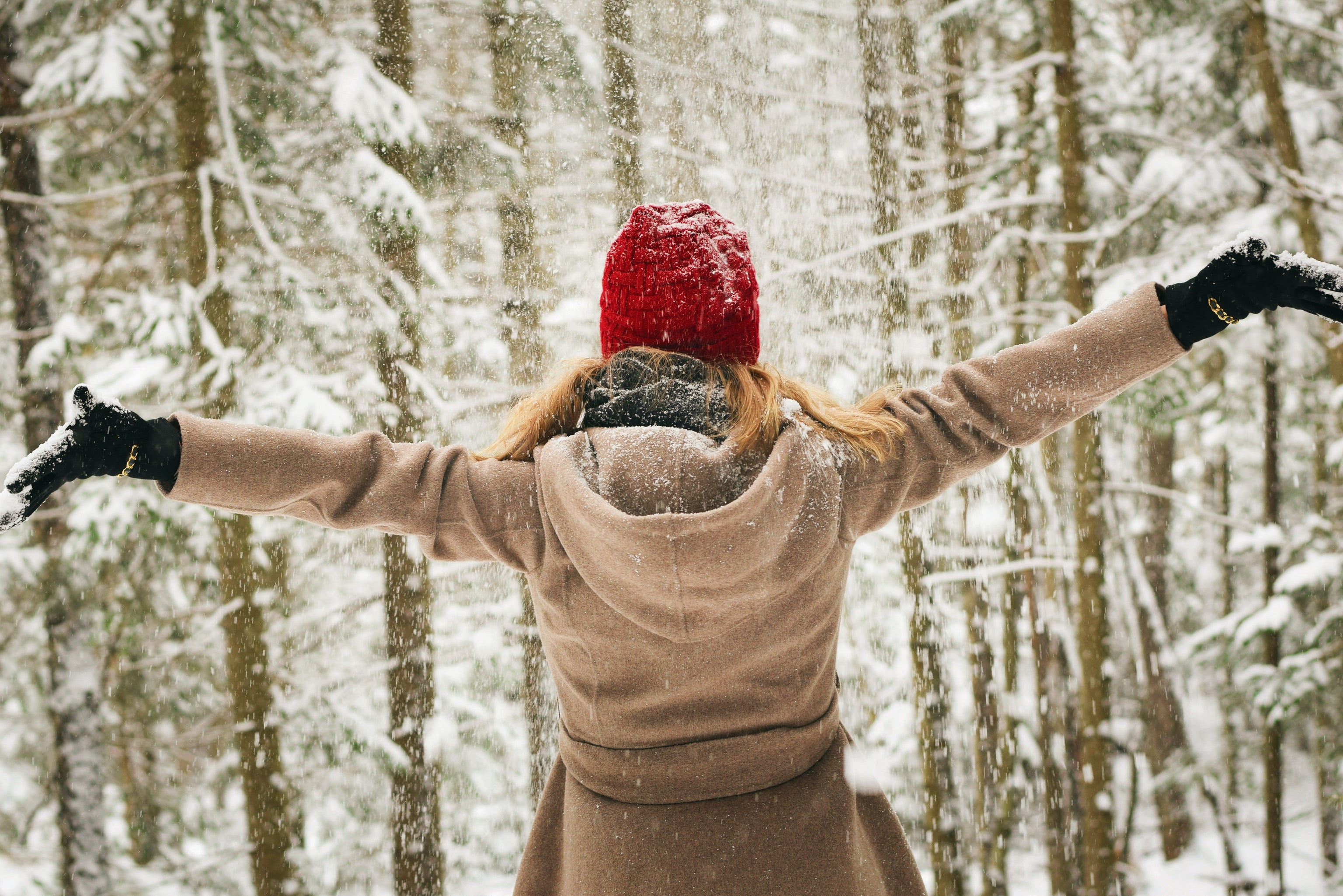 Clothing worn during the winter months to provide insulation and protection from the season's extreme cold is known as "winter women's clothing." In most cases, they have excellent resistance to water and consist of numerous layers to defend against low temperatures and act as insulation.
The term "winter women's clothing" refers not only to warm outerwear such as coats, jackets, hats, scarves, and gloves or mittens, but also to warm undergarments such as long underwear, union suits, and socks. Winter clothes are worn to keep warm in cold weather.
The following are the categories of winter apparel that we wear:
The wintertime forces us to take precautions against the bitterly cold weather, and one way we accomplish this is by dressing in garments made of wool.
The Textile and Fabric Industry:
The textile and fabric industry has progressed in a number of different ways, and as a result, manufacturers are now able to successfully process the raw fiber of the animal and fashion it into garments that can be worn by humans.
Woolen Clothes:
We can better protect ourselves from the adverse effects of severe temperatures by wearing woolen clothing. A wide variety of accessories, such as woolen hats, mufflers, gloves, sweaters, and others, are worn throughout the colder months.
The fashion industry has developed a number of creative new methods to wear woolen clothing as well as trendy versions of wool sweaters that may be worn to make a fashion statement.
Tips for Dressing Warmly
Put three layers on:
Leggings, a merino wool turtleneck, and silk underwear are possible base layers. These lightweight, breathable essentials will keep you warm without causing you to perspire. For insulation, your intermediate layer could resemble a thick fleece. Additionally, the outer layer—a parka or winter coat—acts as a wind and rain shield.
Hold on tight:
Wearing clothes that fit snugly will be of assistance in warding off wind chill. Make the switch from wide-leg jeans to skinny jeans; this will assist in visually balancing out clunky boots and knit sweaters with oversized proportions. To keep your legs toasty while wearing skirts and dresses, try wearing fleece-lined tights or leggings underneath them.
Put on long coats.
It may be fashionable to wear cropped puffers, but if you want to keep your core warm, you should always make sure that your entire torso is covered. Be sure to include at least one long sweater and a coat in your wardrobe for the days that are the coldest.
Recognize that sweaters can be worn with skirts.
Combine a knee-length pencil skirt with a pullover knit with chunky cable stitches. Try the French tuck with your sweater and pair it with a statement belt to keep the proportions of the outfit in check. Looser maxi and midi skirts can also be worn with sweaters.
Pick the appropriate kind of down
Due to its lightweight nature while still maintaining its insulating properties, down is an excellent material for keeping warm. However, as soon as it gets wet, its puffiness disappears almost immediately. Even though it's heavier, synthetic down can withstand becoming wet. You'll want to cover your down jacket from the rain with either synthetic down or a separate rain shell, depending on the severity of the precipitation.
Purchase wool.
Wool's ability to wick away moisture keeps you comfortable and dry throughout the day. Merino and cashmere are great alternatives to wool for those who find wool itchy. Merino wool is extremely fine and soft, making it ideal for use as a foundation layer: For the best possible base layer for the cold, try donning a merino turtleneck and some leggings. Cashmere is a luxurious and silky type of wool that will help you feel warm and comfy. It's a terrific choice for cozy beanies and cardigans that are appropriate for the office.
Don't use cotton
Cotton is a wonderful textile that is breathable, but because it absorbs and retains a lot of water, it is not the best choice to wear during the winter. Fall and spring are the perfect seasons to wear your corduroy pants, plaid flannel shirts, and college sweatshirts. If you have any pants made of wool, you should wear those rather than denim.