Where are the high quality and stylish workout clothes for women?
Posted by FRANCHESCA PERRY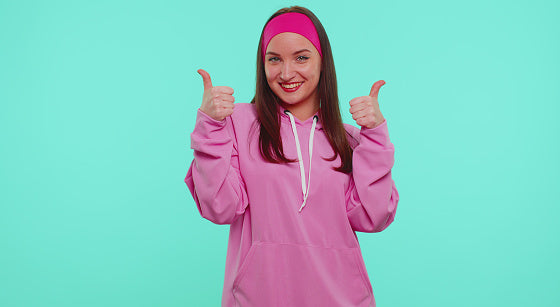 Working out can be a big stress for one, it can be a stress-booster for others. At present time everyone wants to keep their body fit and healthy.
Increasing awareness among people for health and fitness brings a boon to the sportswear market. While working out you get lots of sweat, wet spots. Often you heard celebrities marketing for workout outfits.
It comes to your mind why they are doing this? It's because choosing the right outfit for a workout is quite essential. Many designers have launched beautiful and comfortable workout gears. Quality workout gear will take care of your hygiene and health.
You will be able to work out faster and in a carefree mood. There will be no worries whether you are bending or jumping or twisting.
Women always remain conscious while working out, a good outfit can save you from this problem. You will look stylish and experience great joy while wearing these.
A good quality outfit gear can be a little bit expensive but spending a little more can give you ample benefits. So it is worth giving new and fashionable outfit gears a try. 
Many companies have launched their workout outfits range after the pandemic hit people want to keep themselves strong and build up their immunity power. Companies found it beneficial to leap into this sector.
You can find these gears to be stylish, trendy, and functional because they are designed keeping in mind women's preferences and their bodies. It can come for all sizes of women, there are hundreds of varieties launched for plus-size women.
Earlier this section of women feels defensive as they don't get more options to wear but now they have an ocean of options to choose from. With a continuous increase in this market, you will get confused about which sportswear brand you will spend on. 
You can select from Yoga Pants to printed jeggings, stylish tracksuits to cute clothing. That too from the very renowned brands who are active in the market for years.
We are highlighting some of our favorite brands based on our research and customers' reviews and it would help you to choose the one that fits best to you.
1) Nike 
Name that does not need any introduction and working for its customers' satisfaction. It launched an amazing variety of luxury workout lines having a balance between its price and performance.
Shop Nike outfits either from registered online websites or its store. Because in market Nike tampering of clothes is in full-fledged. 
2) Alo Yoga
If you are looking for lace or cutout details with modern sportswear, you can go for this brand. They deal in jeggings, track pants, sports bras all made with super stretch and comfy fabric so that you can stretch easily.
You can easily find this brand while browsing shopping websites. They can easily be worn from gym centers to coffee shops. 
3) Athleta
A brand easily afforded by you, adds a spark to your workout clothing. It gives you a full-fledged package of style, comfort, and hygiene. Guess what you can grab this at very cheap rates as they usually provide their activewear range on discounts. 
4) Universal Standard 
They are usually deal in all kinds of sizes especially the larger ones. They have items for petite and tall lengths also, you can say it's a showstopper brand that believes in all sizes are beautiful.
Their clothing line is of high-quality fabric and is comfortable and flattering.  Let me tell you their policy that we appreciate is if you get a piece from their main collection and within a year you want it to exchange, you can get it easily.
They don't charge or claim anything for this. Lovely isn't it.
5) Summersalt
This brand has launched mainly in swimwear but with time they started dealing in activewear and loungewear. Their collection is for those who want to wear minimal and look elegant. Beauty in its simple form. 
6) Sweaty Betty
Their collection contains printed graphics as well as colorful designs. Their workout outfits range will let your eyes drop dead and you cant keep yourself having one in your closet. Girls always want to look colorful and like to wear bright colors, so this brand fulfills your wishes.