5 Best Dressing Tips For Tall Women
Posted by FRANCHESCA PERRY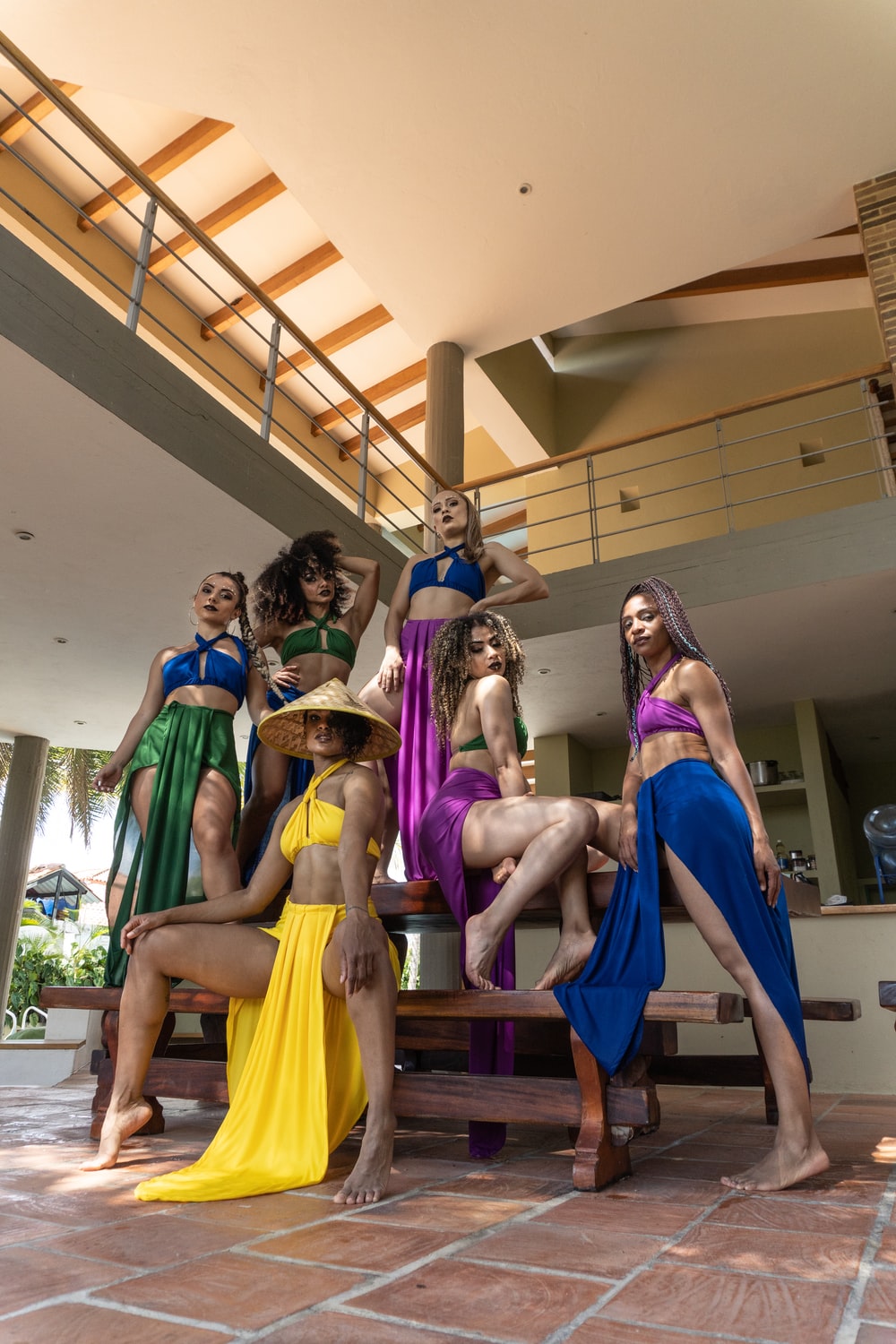 Hacks For Tall Women

Tall women are often discouraged from wearing certain clothes that do not suit their height. Tall women have a hard time finding clothes that fit them. You might find that you have to buy clothes that are way too long, which makes them look bulky.
For tall women, shopping for clothes can still be quite a challenge. What's really nice, what makes you look shorter, and how can you wear those pants that are just a bit too short? We have collected the best tips for you in one overview.
TOPS AND BOTTOMS IN STYLISH CONTRASTING COLORS
You have probably noticed that smaller women can have a co-ord set very well. Because the outerwear and undergarments are made in the same color, the length of your clothing continues as much as possible.
This also makes you look taller. It is often more pleasant for taller women to break their height by wearing clothes with lovely color shades.
BREAK THE LENGTH LINES WITH CHEERFUL PRINTS
You can also create fun effects with prints. For example, horizontal lines make you appear broader and shorter. But of course, as a tall lady, you can also wear clothes with fun, playful prints.
For example, opt for a lovely floral print or jungle prints. Be careful not to combine pants and shirts with busy patterns. Make your outfit a calm whole by choosing one busy print and combining it with plain clothes.
FOLD THE VERY TIP OF YOUR TROUSER LEGS
For tall women, buying pants can sometimes be a disaster. For example, pants are available in sizes S to L, while you can be just too long for this.
If you still want to wear those new pants that are slightly too long, turn the end of your trouser legs once. This makes it look like it should be, and you can still wear your favorite pants!
LOW WAIST TROUSERS: LET YOUR TOP HANG CASUALLY
High-waisted pants or high-tailed skirts make them longer, so choose pants and skirts with a low waistband. If you are already tall, you can let a top, blouses, or sweaters hang casually over your belt. That way, you immediately look shorter. The same goes for skirts. When you wear your outerwear between your waistband, you extend the long lines of your legs, and you appear even longer.
MIDI DRESSES AND SKIRTS ARE THE PERFECT LENGTHS
If you would like to wear a dress, then a cocktail dress is really something for you. The shapes of these dresses accentuate your figure, making you look entirely fashionable.
Make sure that your dress is not too short, because of your length you quickly show a lot of your legs.
If you want to go for a short summer dress or skirt, choose the midi length. In terms of length, these fall to your knee or just above your knee. Break up your height even more with a wide waist belt.
Layered skirts give your outfit extra horizontal lines, making you immediately appear shorter. These super cute skirts are also super fun to combine. Win-win! A midi-length layered skirt is therefore indispensable for the taller ladies among us.