What's the best way to wear a blazer?
Posted by FRANCHESCA PERRY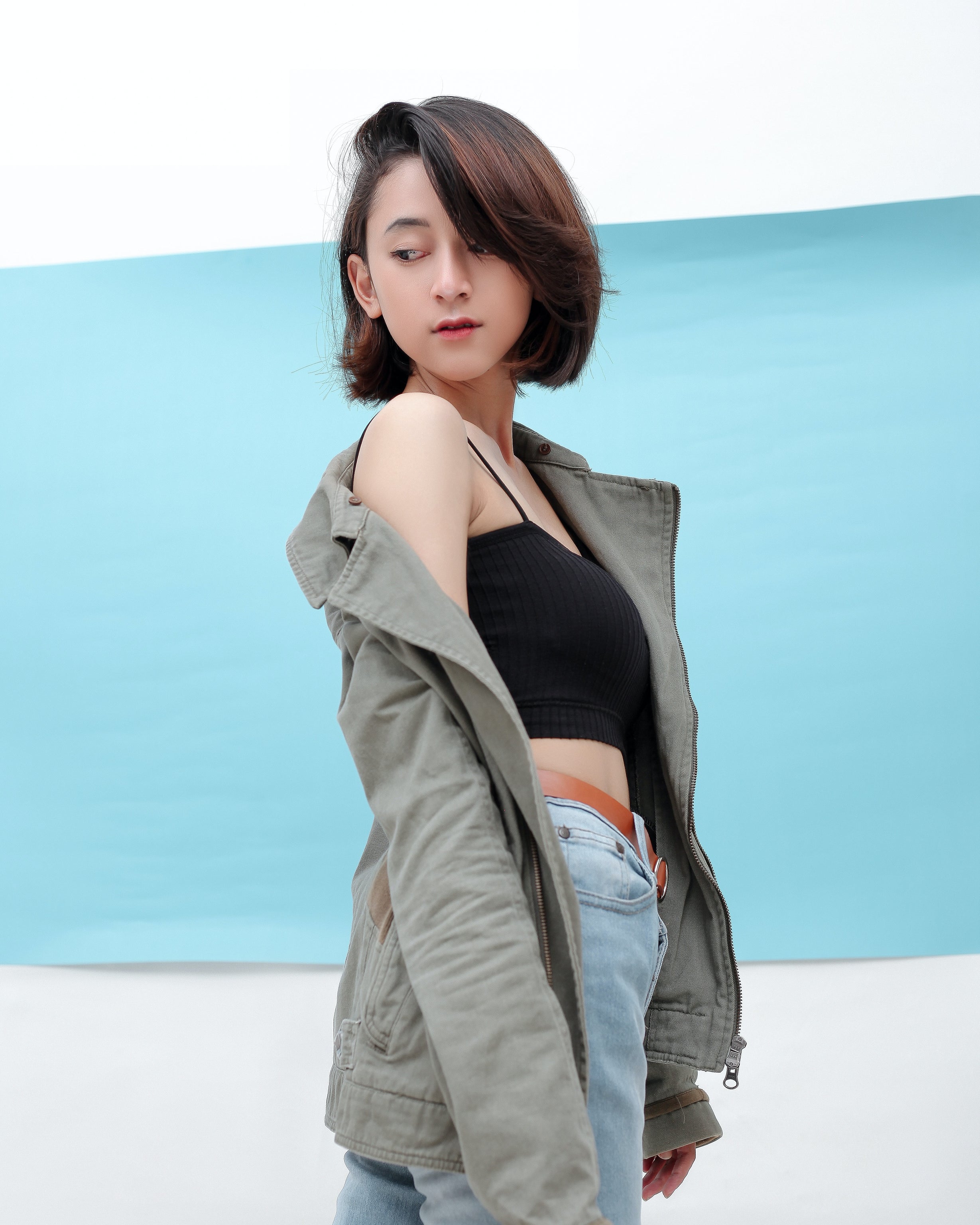 Outside of the conventional context of an office setting, you can wear a blazer in a variety of ways thanks to the wide variety of blazer styles that are currently available. These days, blazers are not only trendy but also informal, chic, and distinctive. To tie an outfit together, you can complete it by wearing them with leggings and a hoodie. Alternatively, it may look cute with a slip dress for a date night.
How to Style a Blazer for Spring and Summer
When selecting a blazer for the spring and summer, the first thing you should consider is the fabric. The fabric you choose should be appropriate for warm temperatures. When considering options for blazers to wear during the spring and summer, keep lightweight fabrics like linen and cotton in mind. You might even go for a print that is suited for the current season, such as floral or striped patterns. For a cute and put-together look, all you need is a pair of denim shorts and a stunning tank top in addition to your lightweight blazer. You may also wear it over a cotton tank dress if you want to add some interest to your ensemble.
You should now pair your lightweight summer blazer with other light summer outfits now that you have it. Shorts, denim with a light wash, floral patterns, and wedges are in this season. To achieve a look that is more laid-back and appropriate for summer, add a woven bag to your ensemble.
How to Style a Blazer for Fall and Winter 
My blazers are the items on which I rely the most during the fall and winter seasons.
They not only help transition ensembles from summer to fall but also add a good layer for warmth. Pick out blazers in fabrics suitable for fall and winter, as well as designs that are acceptable for the time of year. In most cases, you can find me wearing a chic plaid blazer of some sort, the kind that goes well with jeans and comfortable knits, as well as sweater dresses.
This fall, several of my fave looks from the blog have included blazers in some form or another. From wearing traditional black blazers with black jeans and black shoes to layering them over dresses for a hip spin on a flowery mini, there are a lot of different ways to wear black blazers. To finish off your look, all you need is a lightweight sweater or a graphic t-shirt.
How To Style A Blazer For A Business Casual Look 
Your blazer is your rescuer when it comes to work casual attire.
Simply adding a jacket is all you need to dress up jeans, skirts, and even leggings. Any dress may be transformed into the ideal business casual attire by employing this foolproof technique. Mixing and matching the parts of your suit is a wonderful way to dumb them down a little bit for a more business casual look. This is especially helpful if you still need to be in a suit but don't want to be matchy-matchy.
How to Style a Blazer for an Edgy Look 
Putting together an edgy look is hands down my favorite way to style a blazer. Dress up a slip dress with boots and a sleek blazer. When worn in the appropriate context, a stylish blazer has the potential to make even a basic combination like a t-shirt and jeans look more edgy. If you ask me, it's all about the choice of shoes and the style of the blazer that you wear. You can really style a pair of leggings and a sweatshirt with a blazer, and you can make it edgy by adding a great sneaker or a combat boot.