This season's sweater trends:
Posted by FRANCHESCA PERRY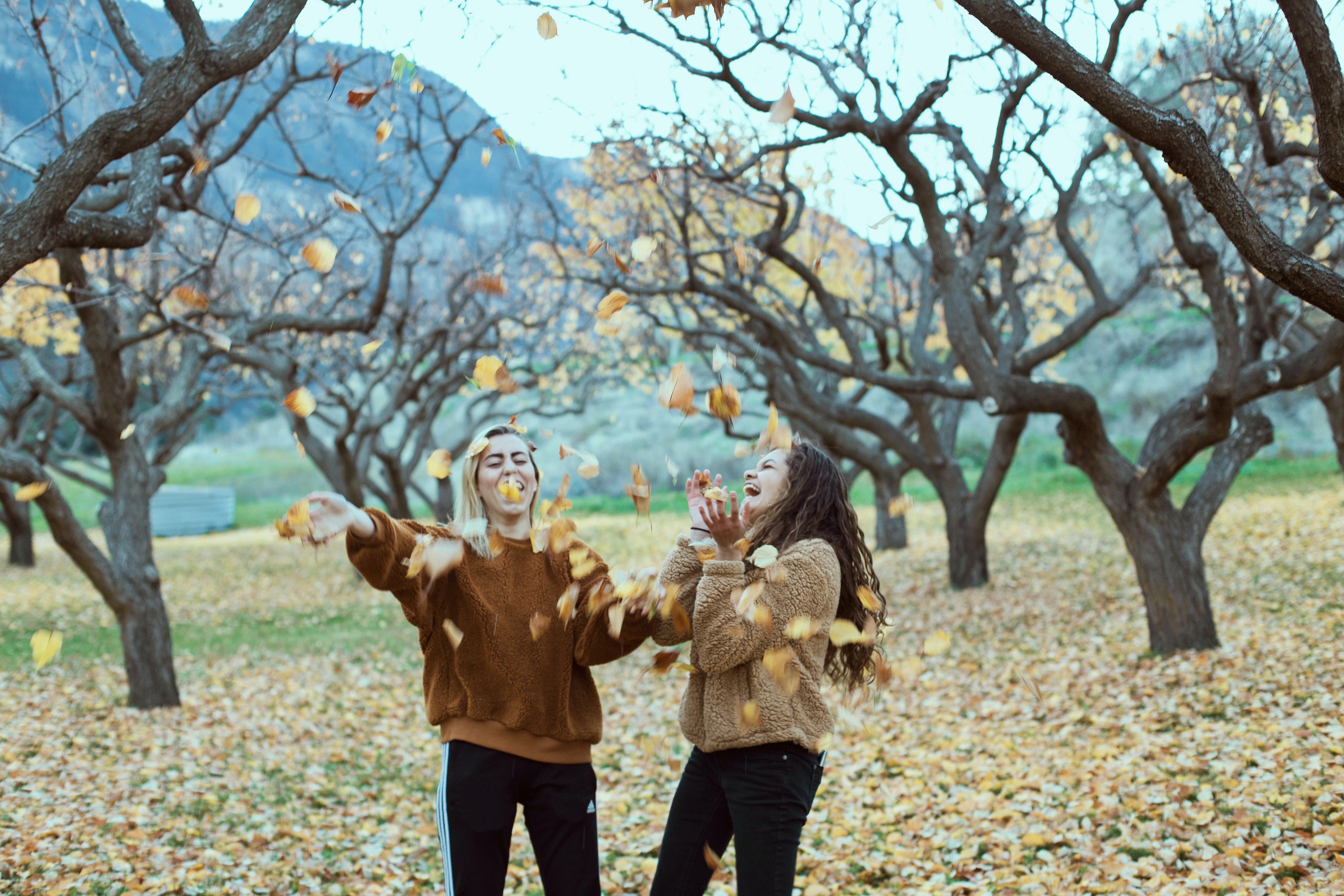 Oversized Sweaters:
You probably already know that bigger is better. Whoever argued that size does not matter obviously has never worn or seen a sophisticated boho-chic giant sweater combined with anything, especially skinny slacks, jeans, or tiny skirts. Whoever declared that size does not matter certainly has never seen or worn one.
Metallic Sweaters:
This season, metallic sweaters are quite the thing, which is wonderful because they can go from office hours to late night dinners or even cocktails. The versatility of these sweaters makes them ideal for this season. They have a certain air of effortlessness about them, despite the fact that they look really fantastic. The best styles are silver and gold combinations. 
Turtle Neck Sweaters:
Turtleneck sweaters. The child of the 1970s! Or it could just be a fantastic place to hide from the chilly weather. They are all in, whether on enormous or tight sweaters, they do the style trick, and they range from loose to skin tight turtlenecks, as well as rolled or sloppy turtlenecks. To achieve the fashionable French appearance that is all the rage these days.
Chunky Sweaters: 
The introduction of chunky sweaters was the most successful fashion move ever made. Because of the extremely low temperatures. For the days when you overeat. The fact that they are in style at the moment makes it acceptable to wear them not only on weekends or during hiking excursions, but also on a daily basis and in any setting. A simple half tuck will always add a touch of sophistication to an outfit while also defining the waist. 
Cable Knit Sweaters:
Sweater knit with cables. Cable knit sweaters have always been associated with the winter season and the holiday season. I never get tired of how good they look with statement necklaces. 
One Color Sweater: 
Although it's possible that prints and patterns won't be as popular as they were last autumn, it doesn't mean we can't still wear them. It seems that monochrome or understated patterns are also very much in style. And in a way taking the spotlight for themselves.
Fuzzy Sweaters:
Pieces of fuzzy knitwear are not only endearing and reminiscent, but they also provide a simple solution in the event that there is a draught in the house. This trend makes for a cuddly, yet adorable moment in fashion that you are sure to see everywhere in 2021. Examples of this trend include fuzzy knit chenille and sweaters inspired by Cher Horowitz.
Something about autumn, combined with how we choose to dress during this time of year, gives the impression that we are living in a scene from our favorite movie. Leaves falling to the ground, trees winding down for the season, sun and rain coexisting, breezy cool weather, crisp mornings, heads tucked into collars, hands fidgeting in pockets, sipping hot drinks in bohemian artsy or posh bars, hot coffees to go on rushed cold mornings, and us starring in all these scenes, almost always donning SWEATERS!
When on the hunt for the perfect spring sweaters or cardigans for women, there are a few considerations that should be kept in mind.
You can still choose to wear knits; however, you should make sure that they are lightweight and save the more substantial options for later in the year. Color is another crucial factor to consider while selecting the perfect sweater for spring. The transition from spring's muted tones and pastels to summer's vivid hues is facilitated by lighter color palettes such as classic neutrals and charming pastels. It is also the ideal time to experiment with designs and patterns that have a sense of playfulness. After all, you've been stuck inside and buried under all of those winter coats, so you might as well have some fun with your outfit this season.