Wearing a Leather Jacket: Style Guide For Women
Posted by FRANCHESCA PERRY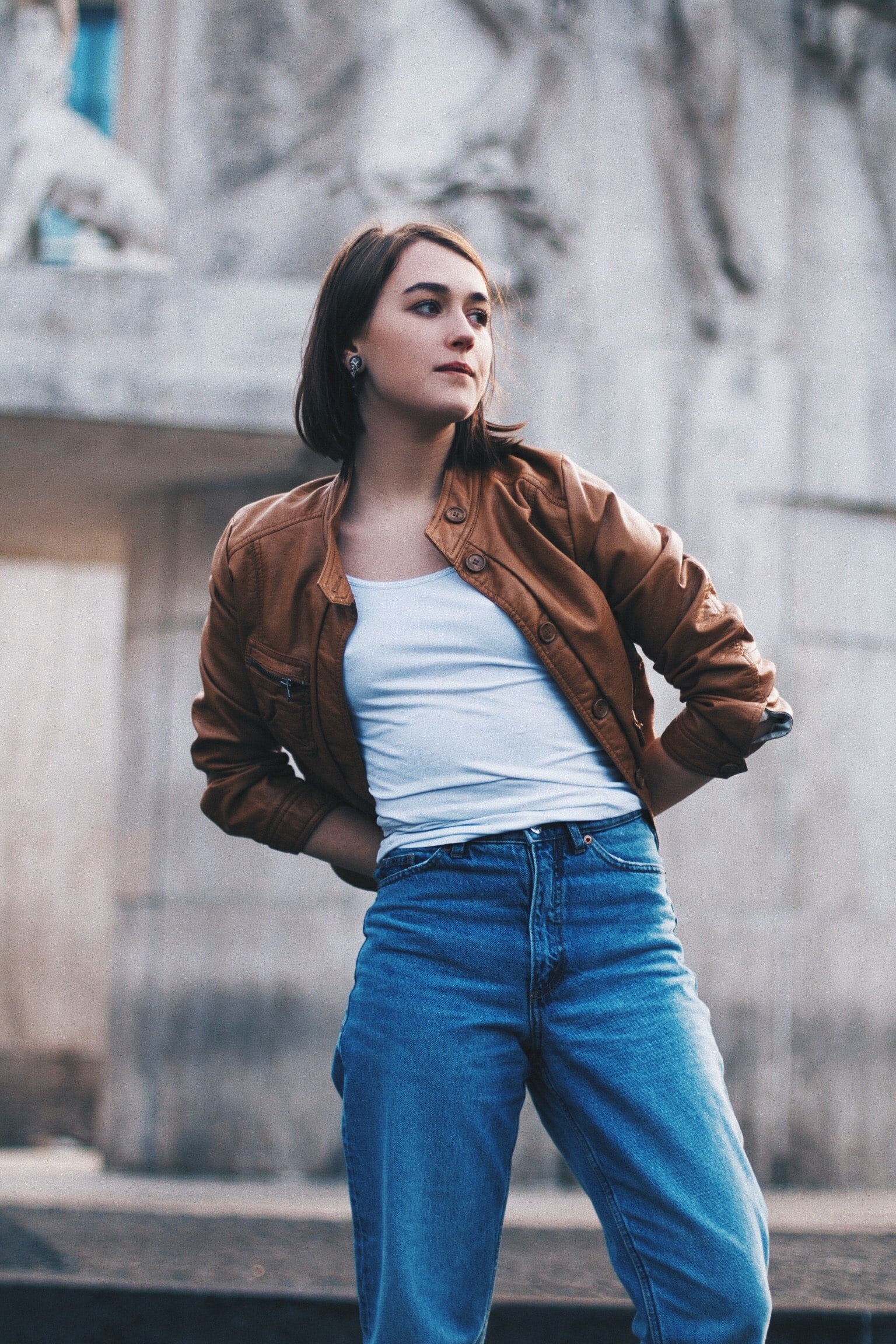 The leather jacket is an article of apparel that should be included in every person's closet. There is no ensemble that cannot be improved by the addition of some leather outerwear, whether it be a traditional moto jacket or a comfortable shearling design. There is a jacket that is ideal for you no matter what your taste is, how much money you have or the event you are attending.
You may dress up or dress down any outfit, and you will still appear effortlessly beautiful no matter what you pair it with. For example, you could wear it with a ball gown or with jeans and a T-shirt. With these incredible leather jackets, which are suitable for a variety of situations, you can be sure that people will be staring and that their mouths will drop.
Black Leather Jacket:
The classic black leather jacket is an essential component that should be present in every closet; it adds an air of sophistication to any ensemble.
It does not matter if it is a blazer or a bomber jacket; it is adaptable and suitable for each and every season.
When the weather is cooler, choose a leather jacket to wear over a jumper or hoodie; when the weather is warmer, you may give a floral dress a rockstar edge by wearing a leather jacket over it, or you can keep it informal by wearing jeans. When it comes to how you may wear a black leather jacket, the possibilities are practically unlimited; there's a good reason why it's considered a classic!
Leather Motorcycle Bike Jacket:
A motorcycle jacket is an iconic piece of outerwear that is obligatory for each and every season. A leather motorcycle jacket, whether it is cropped, oversized, or vintage, lends an air of grunge to an ensemble. You can dress it down by wearing it with some jeans and a plain white T-shirt, or you can channel your inner rock star by wearing it with some checkered pants and big boots. 
You cannot go wrong with a black leather motorcycle jacket, but if you want to shake things up a bit, you can wear the jacket in any color you like. This outerwear is versatile and can be used with any ensemble; it is a piece of apparel that can be worn for a variety of events.
Vegan Faux Leather Jacket:
Elegant and enduring in its appeal A faux leather jacket is an easy and responsible method to upgrade a nighttime getup, give a new spin to a go-to outfit, or finish off a laid-back look. It may also be used to tie together a casual ensemble. There is such a wide variety of designs available for guilt-free coats that you are free to choose a new one for each event you attend.
Brown Leather Jacket:
The classic brown leather jacket is an essential component of any collection because it makes a statement while remaining true to the concept of outerwear. This jacket is available in a wide variety of cuts, shapes, and designs, allowing you to style it however you see fit.
Brown looks great when paired with contrasting colors like blues, greens, and grays. If you want your outfit to be noticed for all the right reasons, brown is the color to wear. An outfit that is monochromatic and streamlined can be created by wearing camel and neutral tones along with a brown leather jacket. This type of outfit is ideal for the workplace as well as a night out on the town.
Red Leather Jacket:
To look incredible, your leather jacket does not need to be styled in a conventional manner. You can look like you just won the most important game of the year by donning a varsity jacket, or you can channel your inner Michael Jackson by wearing an oversized red moto jacket.
When it comes to a red jacket, there is no shortage of design options.
When combined with other eye-catching hues like white, blue, and even more red, you'll be the center of attention wherever you go.