5 Ways to style a white sweater this Fall
Posted by FRANCHESCA PERRY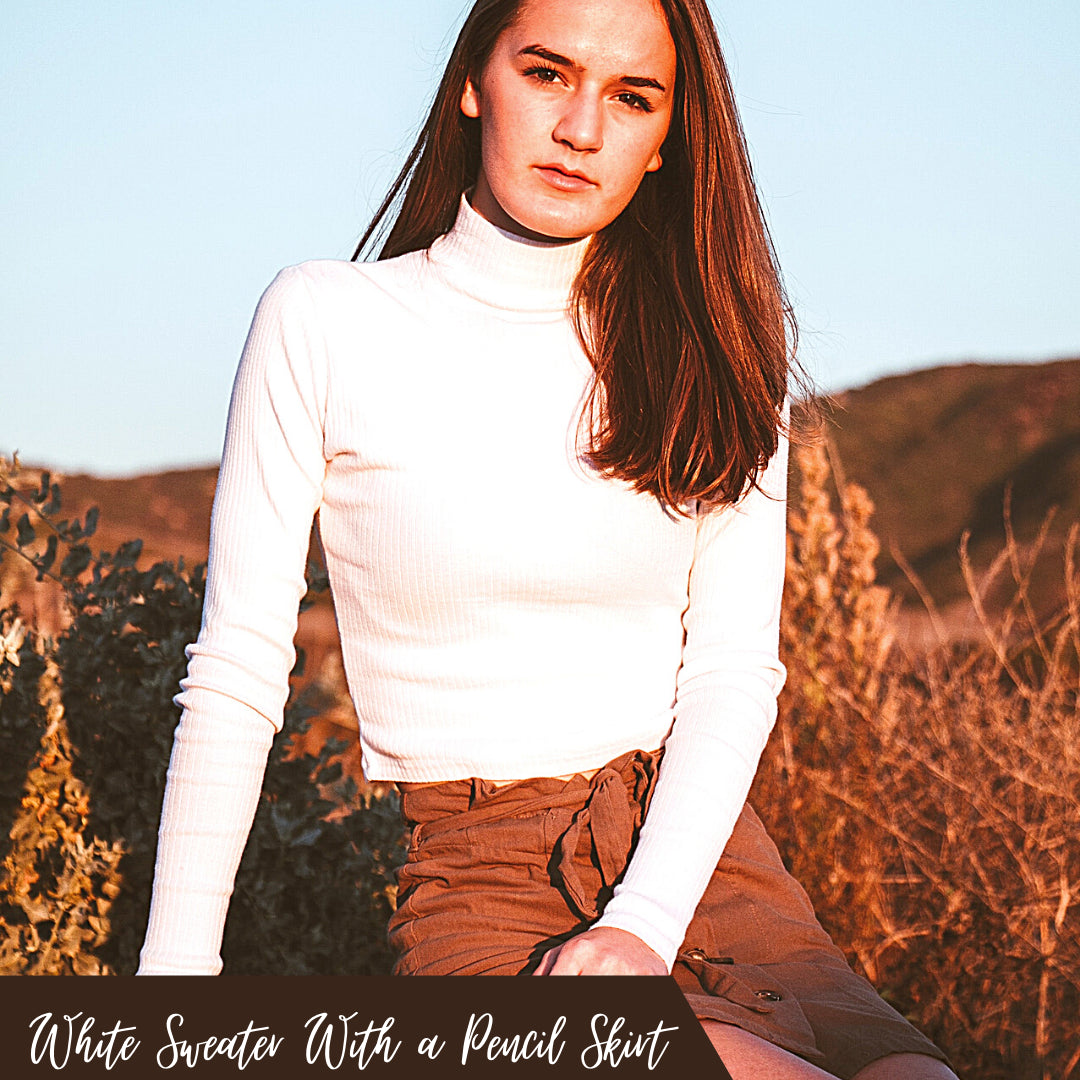 It's time to bring out the white sweaters you tucked away in the back of your last season. It's very difficult to come up with new options to wear, but this season's sweater outfit choices are limitless. We've picked up some amazing sweater outfit ideas to motivate your wardrobe this season, so that in time for fall fashion.
Your sweater is a simple choice that you know will never disappoint you, even though you have a busy schedule and a long to-do list to prove it. Here are 5 ways to style your white sweater this season to look trendy and remain relaxed without changing your look.
With a Pencil Skirt-You can have a trendy and stylish look of a white sweater with a pencil skirt. This outfit is elegant and has a touch of sophistication that makes it irreplaceable for going to the office or attending dinner with friends. Choose your favorite pencil skirt and remember to tuck your sweater in the front to highlight proportion.
Slip Dress turned Skirt- When the climate gets changed you don't need to keep your slips away from you. You can simply have your white sweater to layer on top and style it with sneakers for a casual moment.
Over a plaid shirt- Layering is a trendy trend that doesn't seem to be going anywhere anytime soon, so what better way to stay fashionable than to master it? Wear a white-colored sweater over a plaid top to recreate this classic style. Choose a single patterned sweater and experiment with the mix to push layering to the next step. With a nice pair of skinny jeans and a yo-yo, you can keep the outfit dropping chic.
With printed loafers- the fashionable printed loafers (preferably leopard print, you know what we're talking about). Your printed loafers, like statement jewels, will set the tone for your ensemble and provide the ideal finishing touch to keep it current and trendy.
With an ultra-classic layered combo- The classic three-piece overlay is a timeless style. Wear your sweater with a stylish coat (think classic silhouette) and a scarf and hat to complete the look. The trick to making this seriously basic trio work is to use neutral colors and classic pieces.