How to wear Cardigans During Fall
Posted by FRANCHESCA PERRY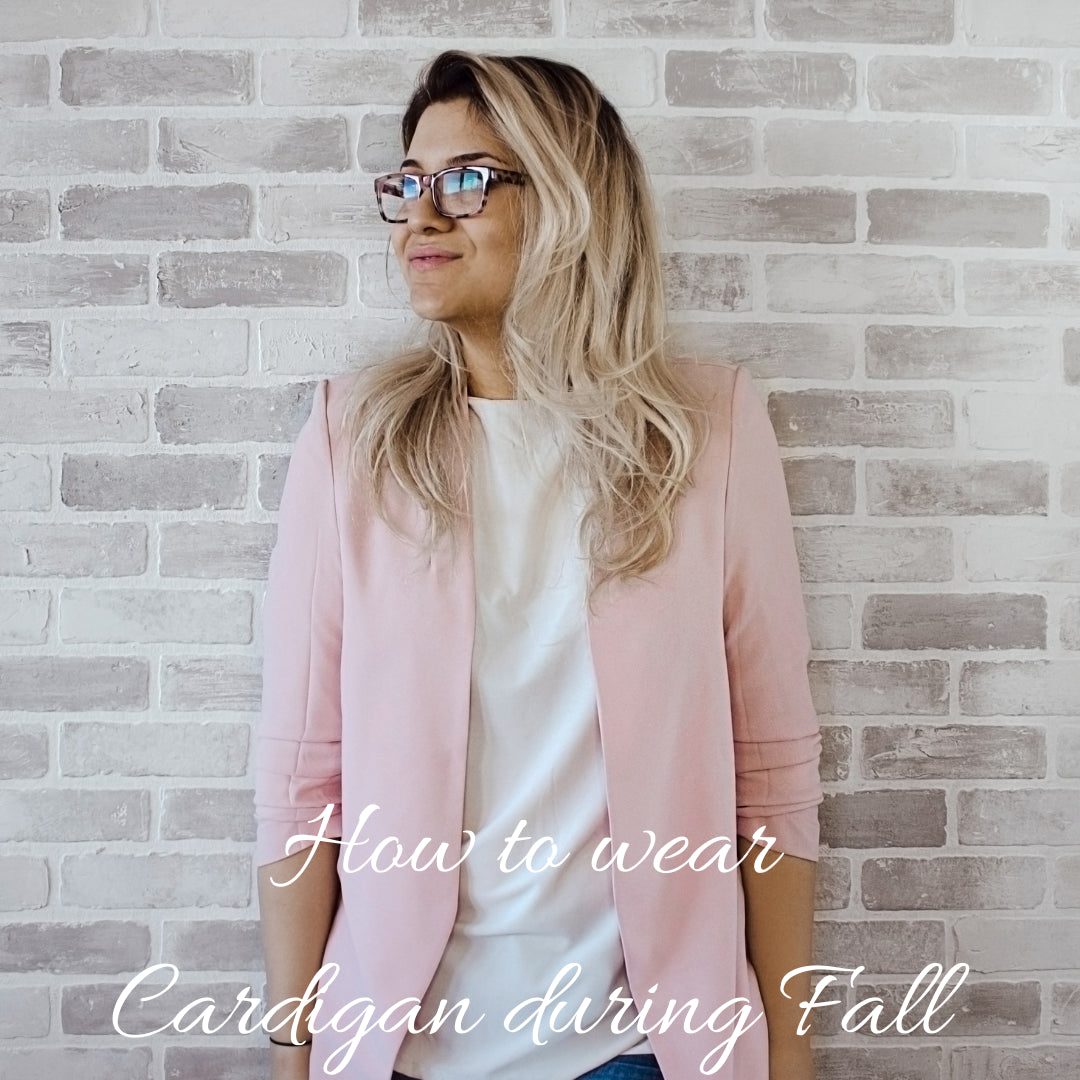 One of the really common items of clothes in your collection is the cardigan. It will change your wardrobe from summer to winter, no matter where you're headed. And some of the most versatile layers, it can be worn in a variety of ways.

Cardigans are making a comeback. Declaration sweaters had dominated the fashion scene in recent seasons, not that they quit. In any case, cardigans are back into fashion and a must-have for the fall season and a layered look!

The majority of models and celebrities favor this knitwear, so here's how to dress like a street-style queen in a cardigan.

Cardigan for Women's

Long Cardigan-

The long cardigan is the ideal versatile piece, combining comfort and style. It can be worn with jeans to tie a whole wardrobe together, or paired with a miniskirt to lengthen the thighs. A calf-length light knit piece will keep you warm without overheating if the weather was in between hot and cold.
Purchase Women's Long cardigan- Click here

Short-Sleeve Cardigan Sweater
Show off your arms in a short-sleeved knitwear option, and watch the comments roll in. Through buttoning the middle part and completing the look with a pair of jean shorts, you can transform the sheet into a whole wardrobe.

Button-up Cardigan- With such a button-up cardigan, you should go back to the basics. This is a classic piece of clothing that fits in any closet, whether you go with the conventional look or add a new twist to it. Wear the outerwear as a top and pair it with jeans for a new look, or layer it with tops or polo necks and skirts for a summer or fall look.

Cropped Cardigan Sweaters- By buttoning up a cropped cardigan sweater and finishing the look with normal jeans and boots, you can take a page from Bella Hadid's novel. A pencil skirt or high-waisted palazzo trousers with a zipped button-down jumper, as an option, is a simple way to look trendy and fashionable without overdoing it.

When you can wear a cardigan

Casual Dress-

The best suitable dress to pair with a cardigan is a casual dress. To have the best look with a cardigan wear a cute top and jeans below. This brings a dimension to the overall wardrobe and makes the look entertaining. Wearing a crop top beneath or exposing one shoulder is a simple way to make it look glam.
Purchase Women's Light Cardigan- Click here

Semi-Formal-

You can also wear your favorite cardigan with the semi-formal dress. A cardigan is a simple way that goes from day into night. If you're going out from the office, choose a pencil skirt and slim-line top – add a cropped sweater, and you're done.
Purchase Women's open front stripe cardigan- Click here