Women's clothing in Turkey
Posted by FRANCHESCA PERRY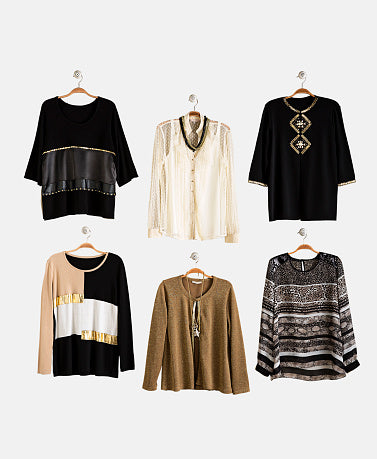 The women's clothing is somehow a little bit different in Turkey. Because in Turkey, most women are Muslims, and we are aware that Muslim women always dress differently. They wear closed dresses like burkhas. That's why different cloth styles can be found for Turkish women.   
Besides, in recent days, Turkish women also wear the modern style, eastern dresses also. That's why in recent times, they have been divided into two dresses groups - Modern Style and Burkha Style.
So, if you are a woman who lives in Turkey and may wonder what clothing suits you, you are on the right page.
The Different Women's Clothing Style in Turkey
Casual Dresses with Style
You can wear any type of casual clothing if you're on the seasides of Turkey. In a sunny area, it will be normal to wear half pants and a t-shirt. It is quite a standard dress for the beach and the bright regions. If you want you can also choose the full pant with a t-shirt. As in Turkey, if you moved some places like London or New Work, you can see that these modern dresses are pretty standard as casual dresses. 
But remember one thing, if you are present in a city where most people don't wear it or are religious, avoiding it is always the best idea. 
Restaurant's Smart Casual Dress
If you go to a popular formal restaurant in Turkey, then don't wear half sleeves, pants, or tops. Because in Turkey the people don't like these dress very much as in any United States restaurant. 
In the evening, you may wear long slacks, or a skirt or long stylish dresses. 
Beach or Seaside Dresses
If you plan to visit a seaside or beach in Turkey, you may wear what you want, as outright nudity is permanently banned in Turkey. But you may wear a bikini or swimming dress without any fear. Also, you can wear a full-body covering bikini also. As in there you can see, many people are sunbathing by wearing swim costumes. So it doesn't matter there if you wear this kind of modern dress.
Dress to Wear in Mosque
As Mosque is a religious place in Turkey. So you must always avoid modern dresses. You can not wear any half-dress, and you can not show the upper arm, your head, shoulders, thigh, etc.   
Always wear a shirt or top or blouse that'll cover your hand correctly. Wear slacks that fully cover your legs. Always bend a scarf on your head. 
This may not be your casual dress. But you have to remember that we should respect the religion of the Turkish people. 
Countryside Turkey Dress
If you are in a village in the Turkey area, you must have followed the dress rules worn by them. Wear a dupatta, which they always wear, and a complete covering, tops, and pants. If you're foreign and want to mix up with the culture of this Turkish village, then these clothes are best for you. 
In a rural area that is mainly away from the tourist area, you may wear what you want in the courtyard. Turkish people always accept you for what you are.  
So, it is better, in Turkey, you can dress as you want, they don't mind. But sometimes you have to wear some dresses to respect their religion. That's it!