Wearing A Denim Jacket? Here's How!
Posted by FRANCHESCA PERRY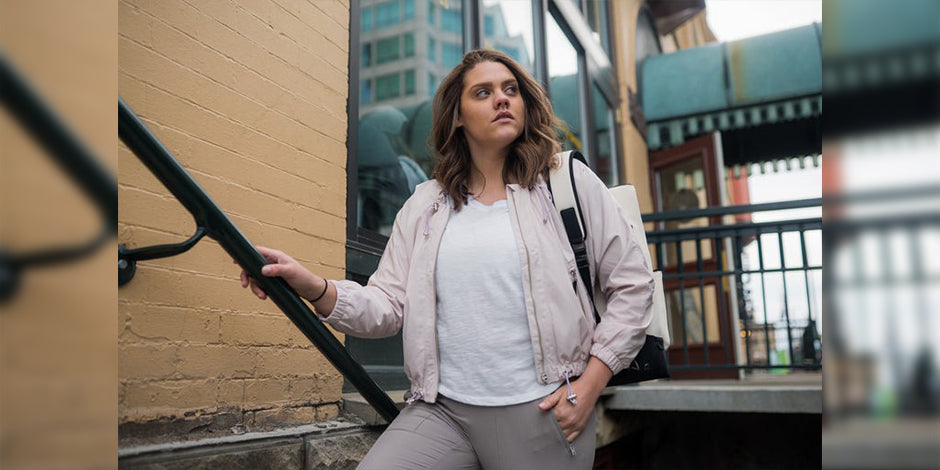 A jean jacket is the ultimate third element that completes an ensemble perfectly. It completes looks by contributing an additional layer to them. In all honesty, I have yet to come across an item of clothing that a denim jacket can't be worn with. Okay, maybe a ballgown, but in all honesty, that would still be a cool juxtaposition kind of feeling that we would absolutely support and get behind.
The same is true for an outfit that is extremely laid-back and informal. The addition of a denim jacket to your sweatpants transforms the outfit from something that seems like you just rolled out of bed into a hip and trendy street-style ensemble. This essential piece of clothing may be worn in a variety of ways, which is exactly why it is so fantastic to have. And if you have a few various designs of denim jackets in your closet, you can create a wide variety of distinct ensembles using denim jackets.
DENIM JACKET ATTIRE GUIDE
Wearing a denim jacket gives off the impression of an easygoing and casual girl. But in my opinion, there are some things you can do in addition to wearing a jean jacket so that you feel more put together. To achieve a look that is more appropriate for an office setting, pair it with a shift dress or a pencil skirt. You can also put it over your shoulders like a cape and it will give you a more put-together look than if you were to just throw on a jean jacket. And just like any other piece of clothing, a pair of shoes may completely change the way you look. For a look that is more appropriate for an office environment, try pairing this with a denim jacket with a dark wash.
The Varieties of Jean Jackets
It would be beneficial for us to have a more tailored jean jacket in a medium or dark wash. one that accentuates your best features, is really comfortable, and has some degree of stretch to it. This cut is quite versatile, and it will look great with almost any outfit. Dresses, jeans, pants, skirts, and sweatpants are all included. Seriously. Everything. You may also look for ones that have a little distressing in them, but if you want to get the most use out of them, you'll want to stick to one that doesn't have any large holes in it. This will allow you to get the most use out of them.
After you've got your first denim jacket, you can start adding more to your collection. Denim jackets with a boyfriend cut and an oversized fit is perfect for achieving the stylish street style appearance. They look fantastically worn atop feminine and springtime dresses. I also adore my large denim jacket while traveling. It goes wonderfully with leggings and has enough room in it that you can even wear a hoodie underneath it.
Adding a colorful denim jacket is also a pretty interesting thing to do, especially if you're not into wearing denim in its traditional form. You have the option of wearing a denim jacket that is black or white throughout the summer, both of which look great. I even have one that is floral printed, and another that is a pink color. Because there is such a wide variety of color selections to pick from, you will undoubtedly be able to locate something that complements your unique sense of style.
Dresses and denim jackets for the summer
Denim jackets are one of my go-to outerwear items, and I make it a point to have one in my closet at all times. Especially if it's the middle of the night. Ideal for the time of day when the sun goes down and the temperature begins to drop. You can also create some shape by tying it around your waist and wearing it that way. Or, if you're just starting to feel comfortable in your own skin, this is a fantastic solution that also looks beautiful!
It doesn't matter if you're wearing a little dress, a maxi dress, or a midi dress; a denim jacket, particularly one with a classic cut that hits at the waist, is quite flattering no matter what length dress you're wearing. It is helpful in shaping some of those garments that have more of a flow to them.