Tips for Defining Your Style
Posted by FRANCHESCA PERRY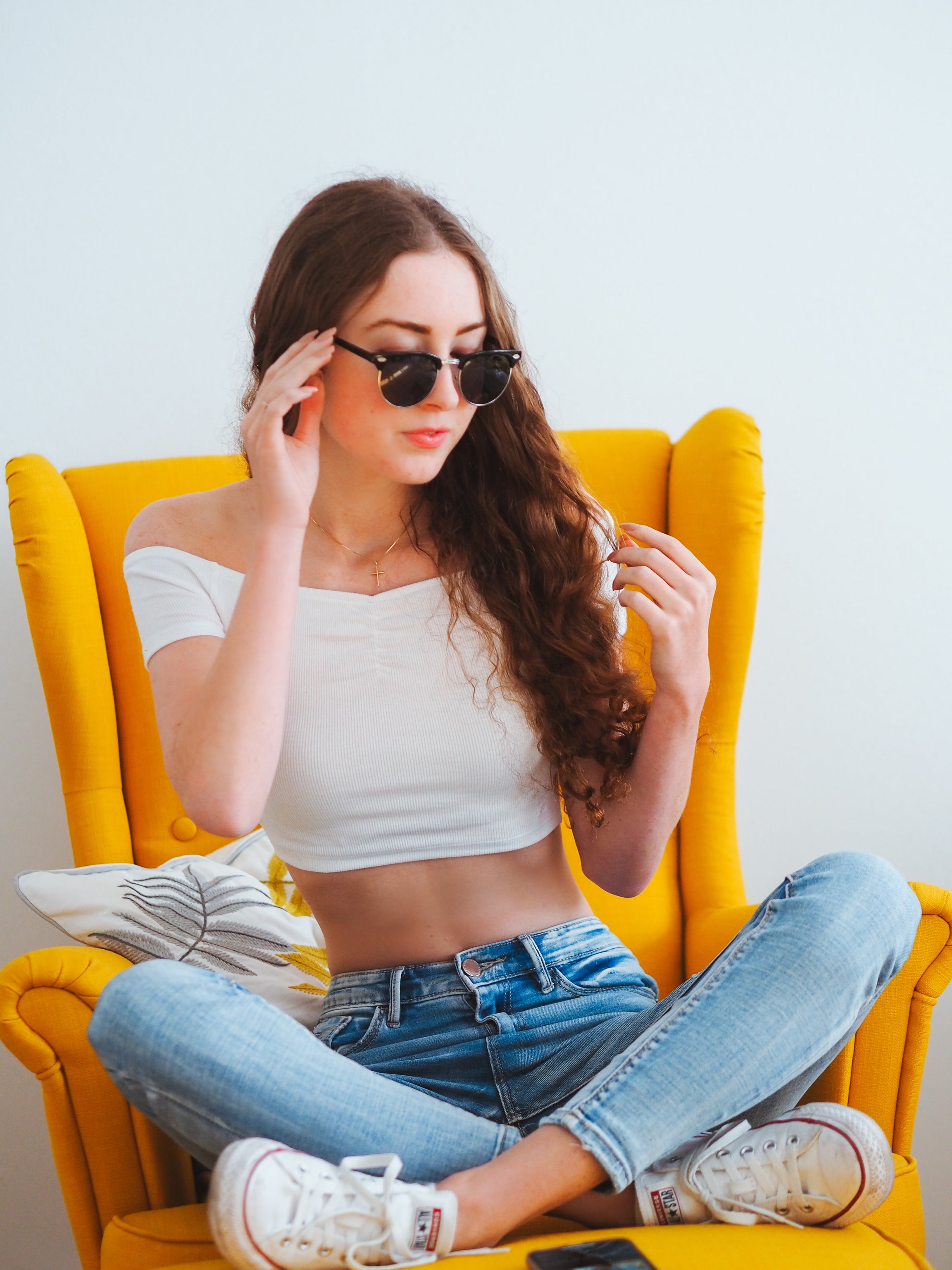 It's not necessary to keep up with all of the latest fashion trends in order to have a nice appearance. It's about being genuine to your own unique sense of style. But what if you don't have any idea what kind of style you have? You may create a one-of-a-kind look for yourself by looking for inspiration, putting together a mood board, and experimenting with different fashions.
The term "style" refers to a person's unique approach to expressing oneself, whether it be through their choice of dress, their approach to writing, or the style of their home's construction. The term "personal style" is sometimes abbreviated to "style" in the fashion industry. Personal style refers to the manner in which an individual represents who they are through a variety of aesthetic decisions, including their clothing, accessories, hairdo, and the way they put an outfit together.
Fashion stands the test of time. A person who is stylish may or may not keep up with the latest fashion trends, but they always remain faithful to their personal aesthetic. Developing a feeling of who you are as an individual is more important than following trends when it comes to your personal style.
Take a look at your own closet:
Think about the things in your closet that provide you joy, like the clothes. What are some of the most treasured possessions that you keep in your closet? Take these items out and give some thought to why you enjoy having them in your possession. Take note of the things that they have in common.
Look for fashion inspiration:
When looking for new ideas for your wardrobe, start with your loved ones and close friends whose sense of style you like. Spend some time on social media and take note of how your friends and favorite celebs dress, from office-appropriate jackets and turtlenecks to more laid-back ensembles like crop tops and leggings. Find a few fashion bloggers whose styles you uncover interesting, and then look through their archives to find clothes that you like most. Blogs are a rich source of both fashion advice and fashion inspiration.
If there is a celebrity or an influencer whose appearance you admire, you should make an effort to discover who that person's stylist is and then look to them as a source of inspiration. Magazines devoted to fashion are yet another useful resource. Gain an understanding of the various types of styles, and determine which ones are most similar to your own.
Create A Mood Board For Fashion:
Creating a mood board is an excellent way to get started on the path to building your own unique sense of style. Create a mood board with the photographs you've collected after you've finished gathering your fashion inspiration. Even if it seems like your source of inspiration is all over the place, you might find that a lot of your models are wearing denim jeans, a lot of them are wearing maxi dresses, and a lot of them are wearing tops with ruffles. Even so, there is still an overall vibe or mood that you're going for with this collection. Pick out two or three pictures that perfectly illustrate the style of the group, and save those pictures to your phone so that you may look at them when you're out doing your grocery shopping.
Try out some original fashion choices:
When you've finished assembling your capsule collection, it's time to start adding one-of-a-kind items to your closet that reflects your individual sense of style. Because this may need some trial and error on your part, keep in mind that it's perfectly OK to alter your strategy as the situation unfolds. Experimenting with different looks to figure out which ones work best for you is an essential part of developing a signature personal style. First, add some eye-catching accessories and splashes of color, and then move on to experimenting with other patterns and textures.