THIS IS HOW YOU WEAR A JUMPSUIT
Posted by FRANCHESCA PERRY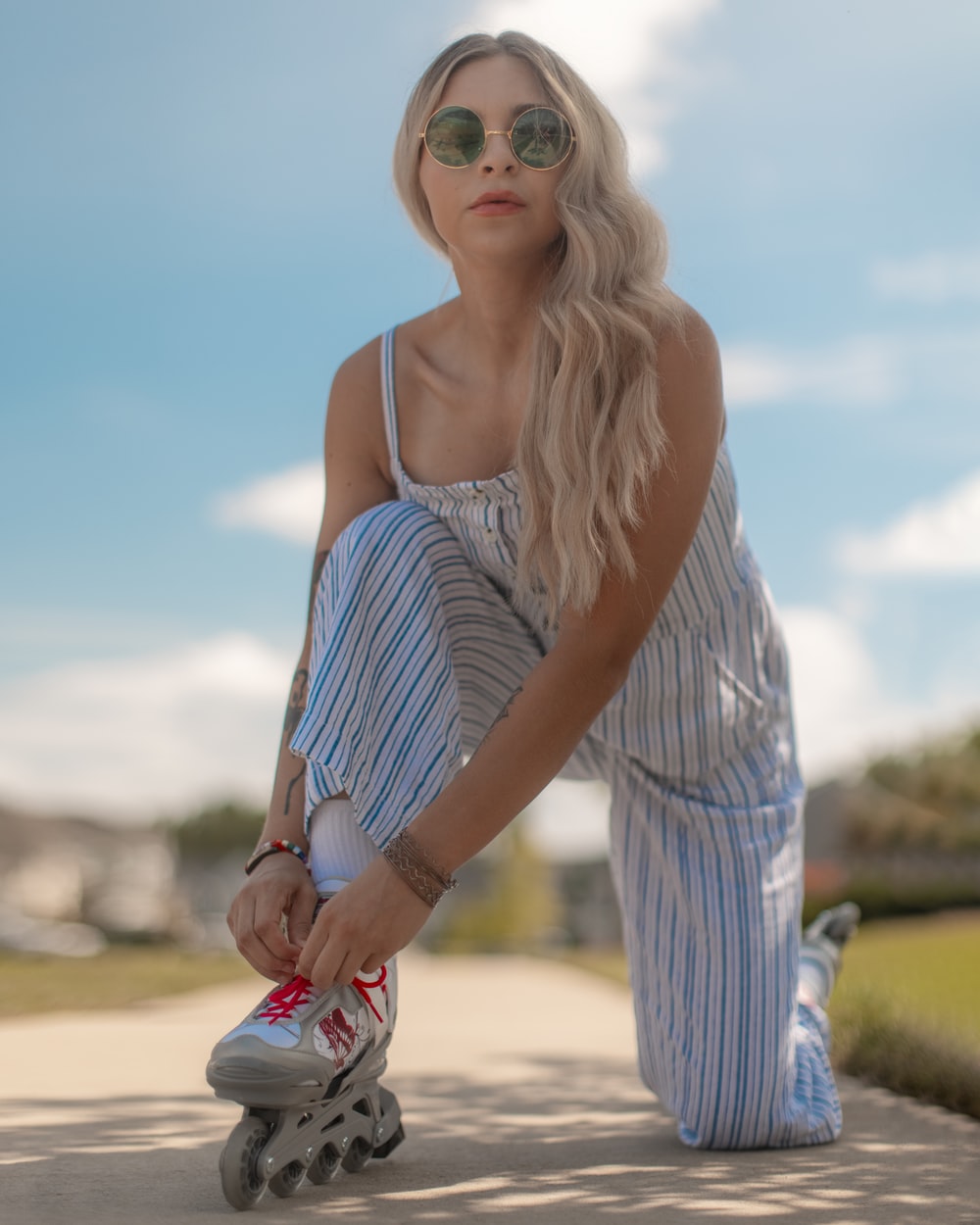 Jumpsuits have been trendy for several years now. But how do you actually wear these garments? Can you wear sneakers underneath or not? And which fit should you choose? Baciano is happy to give you some tips on how to get the most out of your jumpsuit!
What is Jumpsuit and How to wear it??
A jumpsuit is a one-piece garment that generally features an elastic waist and legs that are not tailored. Generally speaking, a jumpsuit is a more comfortable alternative to the traditional two-piece outfit, consisting of trousers and a buttoned-down blouse. Some consider it as an updated version of the more formal dress suit.
Some women prefer to wear their jumpsuits as any other pants or skirt: bare legs, and some even go for tights. Others, however, might choose to wear them with opaque black tights or opaque pantyhose to keep their look polished.
Tip 1 – Choose the right fit
It is essential with a jumpsuit that it has the right fit. If you choose a jumpsuit that is too tight, it will not fit well, and you will also accentuate certain things that you would instead leave underexposed. A jumpsuit that is too loose is also not recommended because then the garment will fall around your body like a bag. So make sure you choose the right size and ideal fit.
Tip 2 – Determine the height of the belt
Most jumpsuits have a waistband or belt, which accentuates your waist. When purchasing, make sure that the belt is at the correct height. You don't want it to be too high or too low: it not only looks less beautiful: it can also interfere with wearing comfort.
Tip 3 – Combine the jumpsuit with a blazer
Do you want to wear your jumpsuit on days when it is warm, or do you also wear the garment on colder days? On cold days, make sure to layer so you can take off your clothes if you get too warm. For example, you can combine a jumpsuit very well with a blazer or jacket.
Tip 4 – Wear heels with the jumpsuit
Jumpsuits give you a feminine look when you wear a pair of killer heels underneath – this is especially true when you have a jumpsuit with wide legs. If you have a jumpsuit with skinny legs, you can also wear sandals, ballet flats, or sneakers underneath.
Tip 5 – Choose a jumpsuit with a solid color
A jumpsuit is a one-piece garment. If you want to prevent your outfit from looking very busy or 'childish,' make sure you wear a jumpsuit with a solid color. So no prints or crazy applications. Thanks to the solid color, the jumpsuit is flattering, and you get an elegant look.
Jumpsuits at Baciano
Are you looking for a jumpsuit with a solid color? Do not hesitate and visit the baciano! We have beautiful jumpsuits in our range in the colors blue, black, gray and green. The garments are available in one size, and they are made of cotton and elastic material. The waistband has a handy cord with which you can tighten the jumpsuit or not. Visit the Bacianio shop and buy the jumpsuit of your choice!