My Favorite Fashion Style: The Women's Sweater
Posted by FRANCHESCA PERRY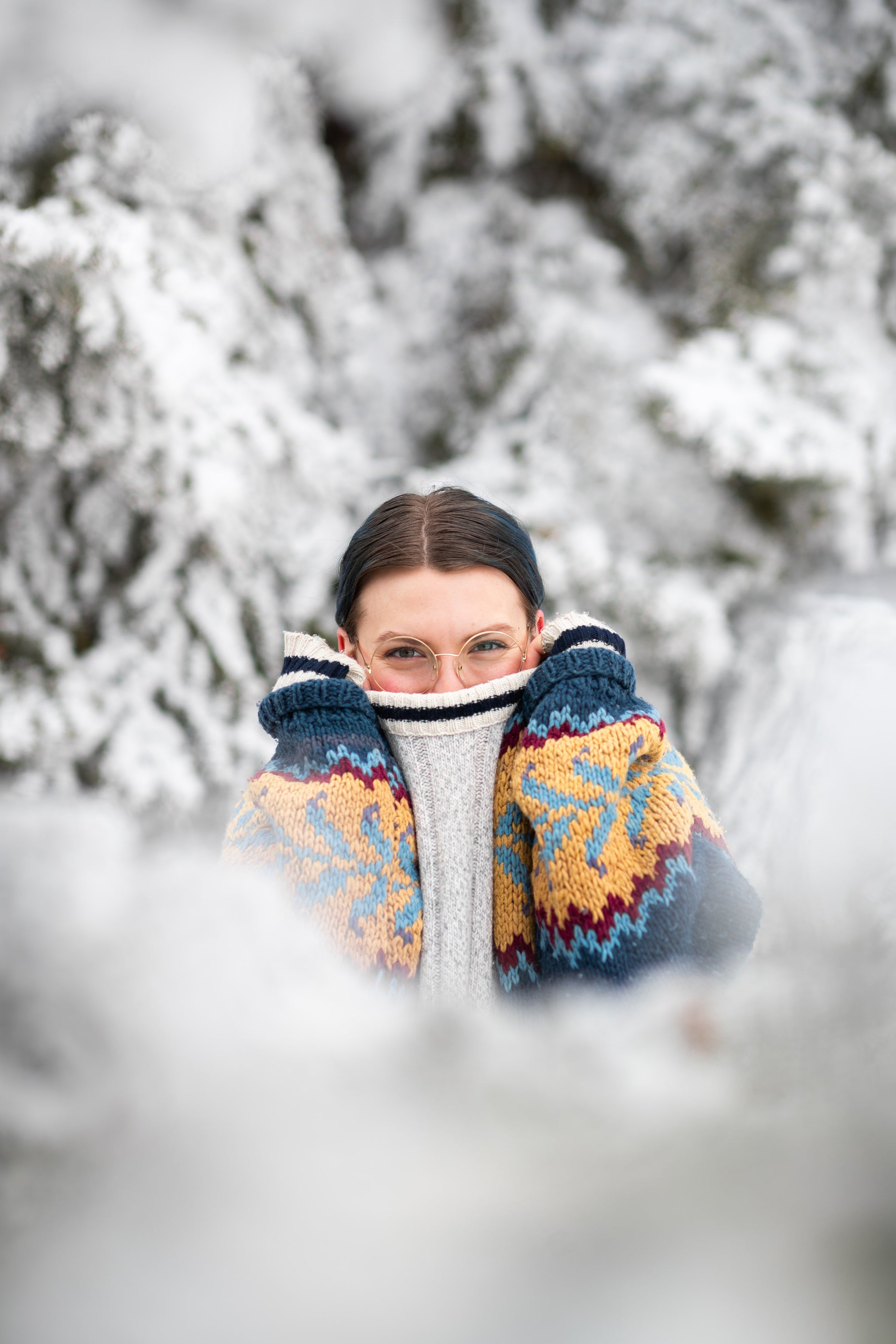 What is a women's sweater? It's the perfect accessory for any wardrobe. You can wear it with leggings or jeans, add it to your outfit and take it off when you want to. And if you don't know what to wear it with, you can wear it with anything! A sweater is a versatile piece that can be worn in a lot of ways.
A woman's sweater is a garment made of wool or some other material, designed to fit the female figure. They can be worn as an outer layer on top of a dress, but they are also often used for casual wear. Women's sweaters are usually made in solid colors and have either a V-neck or round neckline. They are often worn with jeans or skirts and can be worn to work or to play.
Why are women's sweaters important?
Women's sweaters are the ultimate in style, comfort, and protection. From the classic cardigan to the ultra-chic cashmere sweater, there is a sweater for every occasion. Whether you wear them to work, play or simply lounge around, you will look your best. The best way to shop for a sweater is to know your needs. Do you prefer the softness of cashmere or the warmth of wool?
Where to Buy Women's Clothing
Finding women's clothes can be tricky. The most obvious places are department stores, but those places are often cluttered with men's clothing. Most women's shops are also filled with unappealing, inexpensive women's clothes. Fortunately, there are a few women's clothing stores that cater specifically to women. They usually carry a wide variety of styles and prices, and they have more attractive women's clothes than the department store.
How should women's sweaters look?
The answer to this question is as individual as the women themselves. It all depends on your style, your personality and the type of clothing you prefer. A woman can wear a man's sweater in a variety of ways, but there are also many different ways to wear a women's sweater, too. Wearing a women's sweater can be fun, stylish, comfortable, and even fashionable.
Tips for Styling a Cardigan
Cardigans are the ultimate "go to" sweater for fall. They can be worn over anything and everywhere from jeans, skirts, and dresses to dresses and dresses with leggings. The great thing about cardigans is that they're versatile enough to fit into many different styles. There are many different ways to style a cardigan, but I think the easiest way to pull it off is by styling it like a coat.
A cardigan is the ultimate versatile sweater. You can wear it over everything, from t-shirts to dresses. And as it is a piece of knitwear, you can take it in so many different ways. I love wearing cardigans over a dress and adding a scarf to it. The key to styling this sweater is finding the right fit. Choose one that will flatter your figure without being too tight or baggy.