How To Wear Oversized Sweaters
Posted by FRANCHESCA PERRY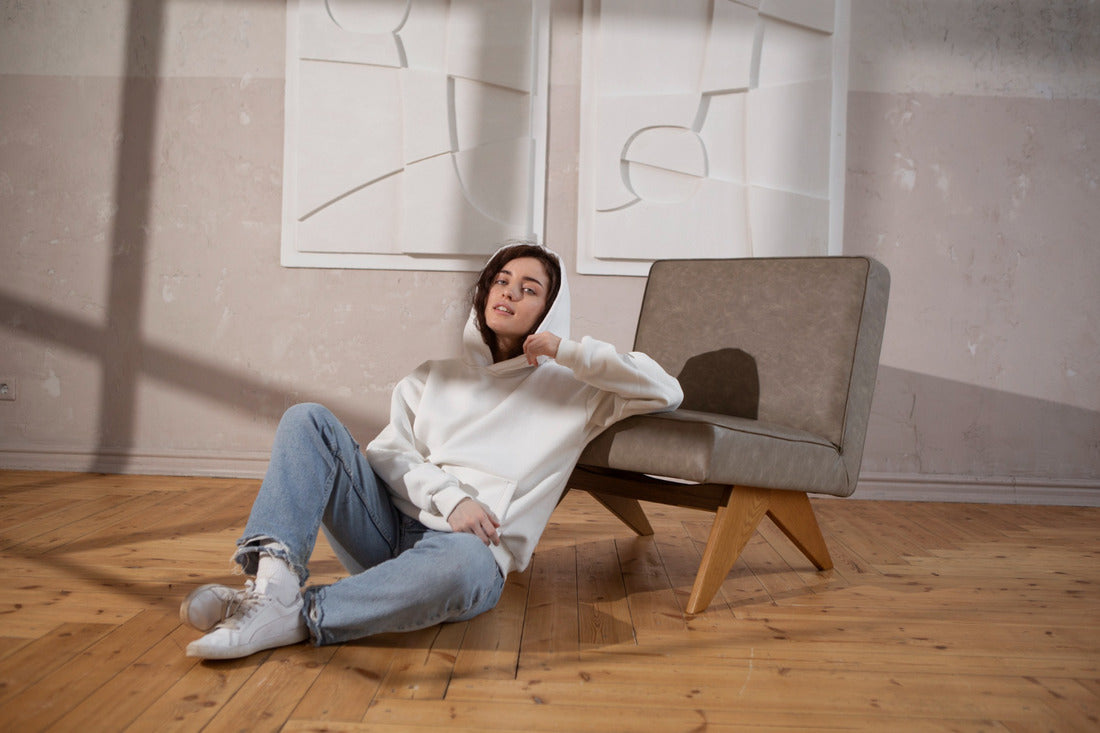 Oversized sweaters are enlarged than normal-sized sweaters. They are designed consciously larger than normal fitted sizes. Many people choose to buy oversized sweaters when they go to the market for shopping. They buy oversized sweaters as they keep them warm in severe cold conditions and also give a fashionable look. You can dress up your oversized sweaters smartly and in a versatile way that will make you look cute and fashionable.
Oversized sweaters have excess fibers; therefore, they are comfortable and give a stylish look. As they have more length than normal fitted sizes, they also cover hips and knees and keep warm. They may also have the characteristic of different necklines that cover and keep a warm neck in severe cold.
In this article, you will find various ways to wear your oversized sweaters in an attractive look.
Choose Appropriate Oversized Sweaters
When you go to the market to buy an oversized sweater, ensure that it is consciously designed because otherwise, it will not fit you and ultimately will not suit you properly.
Wear over a fitted one
.
If the oversized sweater is big, use to wear a fitted one under an oversized sweater. It will help you to look fashionable. For example, you can wear different tight skirts that contrast with oversized sweaters and also look attractive.

Dress up with accessories
.
To enhance the beauty and an attractive look, use some accessories while wearing oversized sweaters. For example, these accessories may be any belt that will make the waist of oversized sweaters fitted. It will also give a classy and modern look. Some jewelry can also be used as accessories over oversized sweaters. These give you a more fashionable look.

Use galoshes
When you dress up oversized sweaters, choose versatile galoshes. These different types of footwear greatly impact what you are wearing. For example, boots, ankle booties, and high heels can be used when you dress up oversized sweaters more smartly, and they also make you comfortable. So also be selective in foot wearing while you dress up an oversized sweater.

Use belt
If your sweater is oversized and loose, then you can use a belt at its waist. It will make oversized sweaters fitted and give shape to your oversized sweaters.

Make contrast
If you want to dress up with a sized sweater, contrast your sweater with other wearing such as the use of a slimy skirt, etc. This method of wearing is most common among people who like to wear oversized sweaters. This method also enhances the beauty of oversized sweaters.

Wear colorful pants
When you choose to wear oversized sweaters, then select colorful pants to wear as colorful wearing from top to bottom makes you more attractive and smart. Choose pants that provide you comfortable.

Wear long shirts
.
Use to wear long shirts under oversized sweaters. It provides you with a classy look, keeps you warm, and gives protection in the severity of winter or cold.

Do matching
Matching an oversized sweater with the remaining top and bottom gives a unique appearance that is amazing and provides a classy look. For this method, choose remaining wearing, such as a top shirt or bottom pants of matched color with an oversized sweater. One thing to keep in mind is that you do not need to match the exact color of the remaining outfits with an oversized sweater. There can be a slight difference in color between sweaters and remaining outfits.

Loose trousers
People who do fashion know very well that wearing loose trousers with oversized ones is very attractive and takes the attention of other people.

With long shirts
You can also dress up oversized sweaters with long maxi-type shirts. Use combat shoes that increase the beauty of the sweater. It provides a very unique look and also keeps you fully warm and comfortable.

Covering with jackets and coats
You can dress up oversized sweaters with jackets and coats that will cover the sweater. For this, you can wear a smooth and warm jacket or coat over the oversized coat. This is a trendy way to dress up oversized sweaters. There is no need for balancing, but the jacket should be too big to wear over an oversized sweater. The wearing of a jacket or coat under the sweater protects the body from the severity of cold.
How to wear an oversized sweater (For Men)
Use oversized shirts
If you are a guy, you can dress up your oversized sweaters by wearing an oversized T-shirt under an oversized coat. This will provide you with a fashionable look and keep you warm up. These shirts do not have full-length arms; therefore, in wearing a T-shirt, there is no problem with folding arms under an oversized sweater.

Wear Suitable pants
Like girls, boys can also wear enlarged or oversized pants with oversized sweaters. As oversized pants have excess fabric, they keep warm up so they protect from the severity of cold.

Wear a hoodie with an oversized sweater
.
You can also dress up an oversized sweater with a hoodie. Hoodie is the winter that enhances the beauty of wearing. Even hoodies have a great impact on the personality. You can wear a hoodie over an oversized sweater. Your hoodie should also be oversized so it can easily be worn over an oversized sweater.

Wear joggers with sweaters
.
Wearing joggers with an oversized sweater is an outstanding combination, given their popularity. Joggers provide warmth while protecting from harsh cold, while pairing oversized sweaters and joggers together has quickly become fashionable and gives an impressive appearance.

These styles for wearing an oversized sweater are trendy. Feel free to experiment and select what works for you; whatever suits best! Just ensure your comfort while choosing an approach for donning one!
Conclusions:
Overall, we have explored how to wear sweaters. For instance, an oversized sweater provides an elegant way of staying relaxed yet fashionable in cold climates, and these tips may also help preserve heat whilst making an impressive fashion statement during cold seasons. So take comfort and style that oversized sweaters provide and express yourself confidently through fashion experience!