How to Keep Warm this Winters in Style with Women's Fall Sweaters
Posted by FRANCHESCA PERRY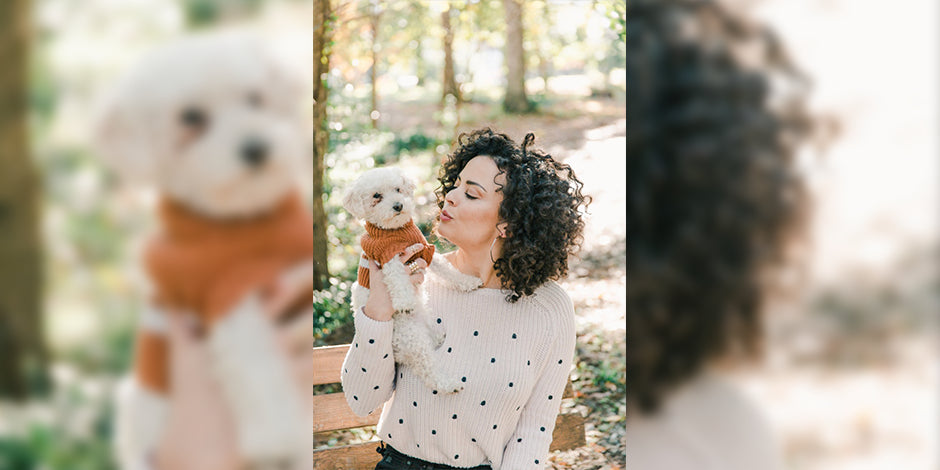 When it comes to sweaters, we often find ourselves asking: what type of sweater should I buy? There are many different types of sweaters and it is important to know the differences between them. When you buy a sweater, make sure you check the materials used and the quality of stitching.
A knit sweater is an excellent choice for layering in winter because they are lightweight and can be worn in a variety of ways. Keep in mind that knitted sweaters can stretch out and lose their shape after a number of wears.
A cardigan is another popular type of sweater that's great for layering because they're made from thicker fabric than knits and won't stretch out as easily. They also give off more warmth than knits so they're better for warmer climates.
There are many different types of sweaters that you can wear, but the three main styles are cardigans, pullovers and zip-ups.
The cardigan is usually worn over the shoulders with the front hanging down in a diagonal across the body. Pullovers are typically worn over the head and zip-ups are zipped up to create an extra layer to keep you warm.
How to Layer Your Sweater with Scarves and Other Accessory Pieces
With the arrival of winter, it is the perfect time to layer your sweaters with scarves and other accessory pieces. The following are some of our favorite ways to do so.
Layering a delicate scarf over a statement sweater will turn an everyday outfit into something more chic and stylish.

A bright scarf with heavy-duty boots is a great way to make a bold statement for those who don't want their winter style to be too dainty or sweet.

For those who prefer daintier accessories, try pairing your plain sweater with a black or white scarf for an always-flattering look.
There are many ways to layer your winter scarf with other accessory pieces to create different effects. You can wrap it around your neck, or you can tie it in a knot at the front. You can also wear it diagonally across your body, or you can just let it hang loose for a more relaxed look.
How to Layer Your Sweater with Scarves and Other Accessory Pieces
The Best Places To Buy Women's Fall Sweaters Online
The fall season is the best time to invest in a new sweater. If you are looking for the perfect sweater for this season, you don't need to go anywhere but online.
There are many online stores that sell sweaters of all shapes, colors and types. But not every one of them is worth your time or money.
The first thing you should pay attention to is the quality of the product. The best stores will only sell high-quality clothing that will last for more than one season without fading or tearing apart. Next, it's important that you look at their return policy and customer service department because this way you know if there's anything wrong with your order, they'll take care of it right away.
Conclusion: The Best of the Season's Designer Women's Fall Sweaters You Should Be Buying Now
This post is a curated list of the best designer women's fall sweaters for this season.
Woolrich Women's Sweater - This sweater is available in three colours, including charcoal, oatmeal, and olive. The wool fabric has an airy feel that will keep you warm when the temperature drops.

The North Face Women's Fleece-Lined Half-Zip Pullover - This jacket features a zip closure to allow for easy on and off, while also doubling as insulation against the cold weather.

Arc'teryx Plein Air Hoodie - This hoodie is made with 100% polyester to give it a water-resistant finish that will help keep your skin dry in wet environments like rainstorms or snowstorms.