How To Choose A Winter Coat
Posted by FRANCHESCA PERRY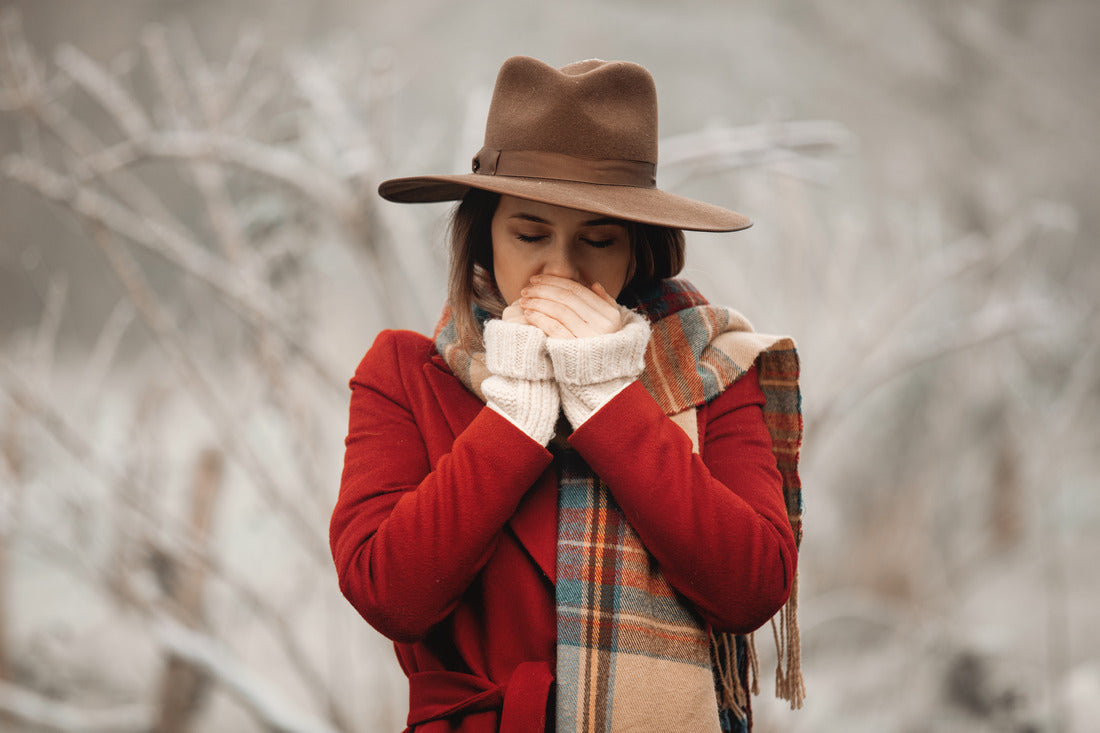 In cold weather, we need to wear things which keep us warm, like a winter coat is also the best option to wear in winter or cold weather. Expend your money on a high-quality coat that keeps your body warm and heated and makes you fashionable. So when you go to the market to buy a winter coat, choose the one made of high-quality fabric with a modern, classic design that enables you to look classic, fashionable, and modern to your friends. Choose the winter coat that works for more than one season.
In this article, we provide some essential considerations for choosing a high-quality and trendy winter coat that will work for more than one season by using it with great care. These essential considerations are given below:
Guidelines for choosing a winter coat
If you want to choose a better winter coat but need help deciding the right one, here is the solution to your problem. Choose according to your body shape.
The winter coat with a belt waist is suitable for a shape body.
If you are slim, a line coat is best for you to look modern and classic.
For A figured body shape, a more oversized coat from the shoulders or chest is suitable.
The longer winter coat is the best option for high-ted or tall people.
 Fabric material for winter coats
When going to the market to buy a winter coat, some people choose a trendy coat and do not check the fabric quality used in the coat; such winter coats only work for a short time, even a single season. These coats lose their original shape and color after 2 to 3 years, resulting in losing the money you invested in that coat.
Therefore, to avoid such loss, always check the fabric material of the coat before purchasing it. Also, look at the style of your coat while checking the fabric material.
Winter coats made of leather look stylish and keep the body warm, so if you like, a leather coat is the best option to protect yourself from the cold and look beautiful and unique.
If you want a winter coat of a specific color, then you should go for a wool coat. The wool coats are available in different colors and are also durable. A wool winter coat will protect you from the severity of coldness.
You can also choose a cotton coat for rainy weather, which is warmer than wool coats.
Last but not least is choosing a faux fur coat. They are warm and also available in a variety of styles. You can also choose a faux fur coat. They will keep your body warm and also give you a stylish look.
Waterproof winter coats
As winter is the season of rain and snow, therefor for winter season you should choose a waterproof coat. Ensure that the winter coat you choose has a tag of waterproof on the outer covering of the coat. For this, you can read the care label and ensure that how many layers are waterproof; if it has more than one layer, it will protect you more against water. While choosing a waterproof coat, ensure the insulation of your coat is like the insulation of leather or wool coats because it is essential for surviving in the severe cold.
Check the quality of the material.
When you go to the market to buy a winter coat, after selecting your coat, ensure the quality of the material used in the coat is high. For example, if you like a winter coat that looks beautiful and trendy, you buy it, but you find it is ruined after wearing it 2 to 3 times, and you lose the money that you spent on buying that coat. Therefore, always check the quality of materials used in winter coats. Also, check the return policy because sometimes you buy a coat, but you may prefer something else after arriving home.
Features that should be in the coat
Zip:
While selecting a winter coat for yourself, choose the one with a durable zip. The zip feature of the coat helps make it easy to wear.
Pockets:
Many winter coats have side or front pockets, so when choosing a winter coat, choose one with a zipper or button enclosure.
Coat with hoodie
Coats with hoodies are the nice choice for winter coats because they look elegant and preserve your head and neck heat. Choose the removable hoods so you can remove the hoodie on a sunny day whilst there is no want to cowl your head.
Gladdening and comfort
While you are choosing a winter coat, give priority to the comfort of a coat because it is a basic need that everyone wants in wearing a coat. Some coats look beautiful and trendy, but you may feel uncomfortable wearing that coat. So before buying a coat, you must check the comfort by wearing it. For this purpose, check out the fitness of the coat, like size, etc.
Coat color
The coat color also significantly affects your personality and puts an impression on the next person. Therefore, be careful in choosing the color of your winter coat. Choose a coat according to your skin tone. Coat with camel color also looks amazing, so choose a coat wisely.
Design and style of coat
Last but not least is the design and style of a winter coat. When you go to the market to buy winter coats, you will find a versatile collection of stylish coats. Never wear a coat that looks stylish but does not feel comfortable wearing. Choose the coat that gives a modern as well as classic look.
Conclusion
In this article, we provide you with complete guidelines for buying your winter coat. When you go to the market to buy a winter coat, choose the one that keeps you warm, stylish, and gladdening. One more thing you have to check out is the fabric material that is used in the coat.