How business casual fashion develop in fall
Posted by FRANCHESCA PERRY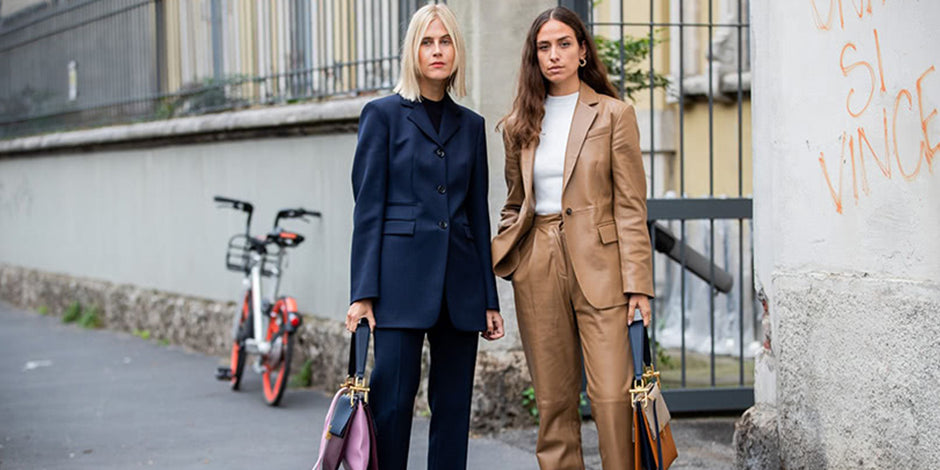 A dressing will be more difficult in Fall. In fall every woman wants to look great while staying warm and comfortable. Job clothing isn't always very comfortable, and dressy clothing isn't always work-appropriate.
Many women wonder if "business casual for women" is just another way of say "informal" as the new workplace grows and the tech industry begins to influence fashion. Business casual wear is now considered "office formal," with a focus on professionalism. To put it another way, you should consider what you will wear to meet your ideal client.
A mixture of skirts and slacks worn with suits or blazers may be considered business casual for women. A plain dress would also fit. For a dressier occasion, a simple jacket or blazer can be worn to complete the look. Close-toed shoes are best, but heels are also a great choice.
Finding the best business casual outfit is one of the most difficult aspects of dressing for work. Shopping for business casual is not the same as shopping for casual wear. You can't just buy one piece and expect to pair it with something else in business casual for women. The task is to bring those pieces together in work outfits that are both trendy and comfortable.
Since business casual is such a formal outfit, colors should be held traditionally. Colors like black, white, grey, navy, and brown, according to experts, are the most suitable for business casual for women. Red is also a good color to use as a power color. To offer a more fitting look, you can also style the matching whole set of outfits from top to bottom.
Business Casual Tops for Women-
Tops are a good alternative for women's business casual. You can make your decision based on the situation or the weather. You may go for a traditional cotton style or a silkier or lighter version. Make sure your Tops are of light, neutral colors that give off a more subdued feel.
Business Casual Jacket for women-
Jackets are ideal for when the weather is a little chilly, and they also serve as a fashion statement. They allow for a more professional work environment. In addition, if the weather is warm, you can carry a jacket in your hands rather than wearing it, which can serve as a stylish accessory. The ones that are well-fitted are the ones that are truly comfortable.
Business Casual Pants for women-
Pants would be a no and most women's first choice at work. Check for a good fit, wrinkle-free fabric, and frayed hems or torn seams. There is also a nice range of color fabric available these days; make sure the coloring is clean and hasn't faded, and they should have a little stretch to make them more comfortable for long periods of time.
Business Casual Sweaters for women-
Sweaters are a fantastic addition to any wardrobe. Sweaters can be worn for both casual and business purposes; the only difference between the two is the color choice. They are not only smart and stylish, but they are also ideal for cold weather. As a result, you should stock up on a variety of sweaters in both basic and fashionable colors. Then layer them with pants and skirts or wear them as tops.
These are some of the recommendations to develop your business casual fashion in the fall. Hope you enjoy this recommendation. Enjoy your fall with our latest collection check out here.