Discover the Hottest Knitwear Trends of the Year
Posted by FRANCHESCA PERRY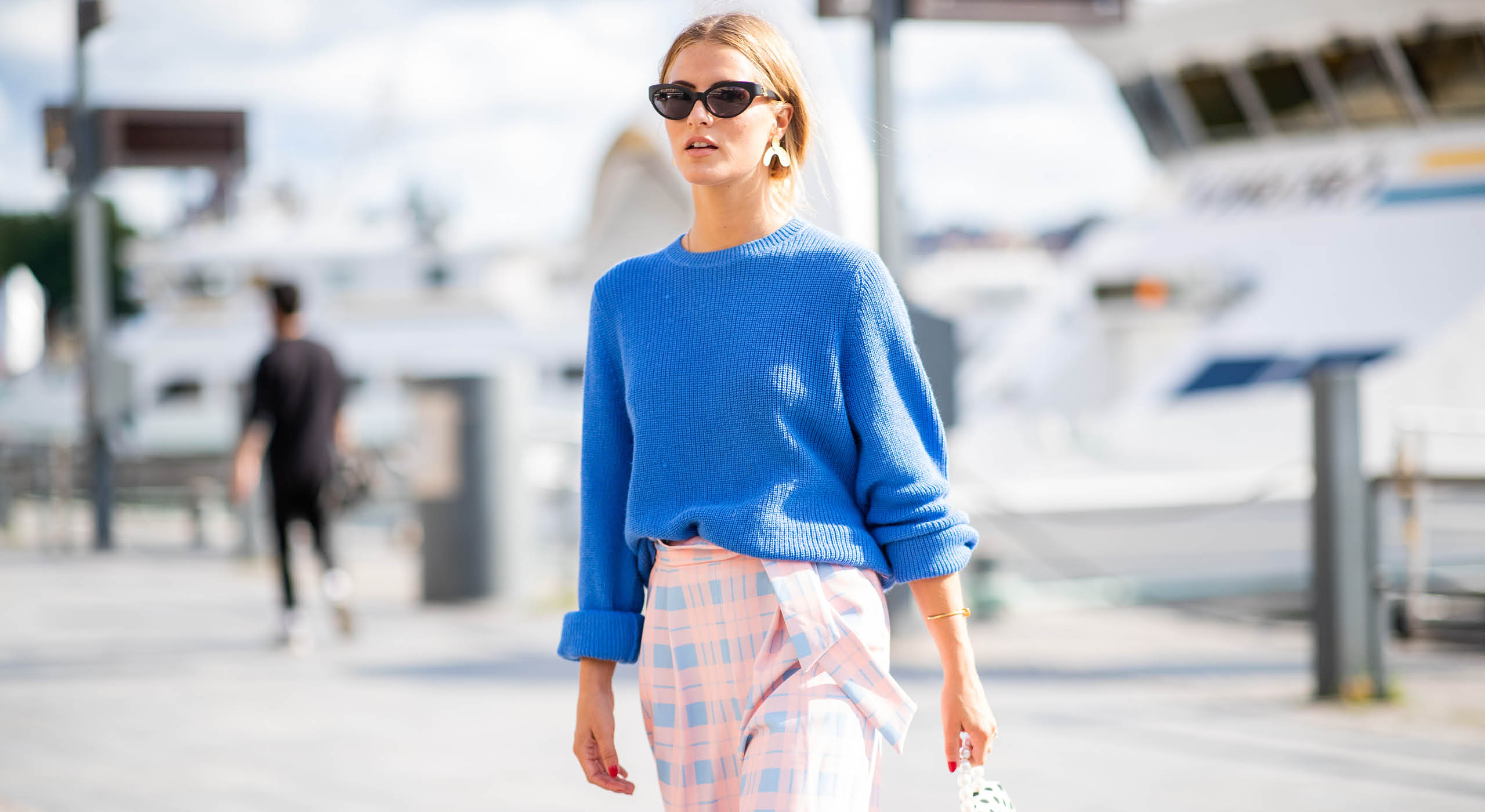 As the chilly winds start to blow, it's time to bundle up in style with the latest knitwear trends of the year. From chunky cable-knit sweaters to elegant cashmere cardigans, this season's fashion is all about embracing warmth and comfort without compromising on style. In this blog post, we'll explore the hottest knitwear trends that are making waves in the fashion world. Get ready to update your wardrobe and stay cozy with these must-have knits!
1. Chunky Cable-Knit Sweaters:
Nothing says fall and winter like a chunky cable-knit sweater. This timeless trend has made a strong comeback and is here to stay. With their intricate patterns and thick textures, cable-knit sweaters add depth and dimension to any outfit. Opt for oversized styles for a cozy, relaxed look, or pair a fitted cable-knit sweater with high-waisted jeans for a chic and polished ensemble. Neutral shades like cream, gray, and camel are versatile options that can be effortlessly paired with various bottoms and accessories.
2. Colorful Fair Isle:
Bring a touch of traditional charm to your wardrobe with Fair Isle knits. This classic Scottish pattern features intricate motifs and a vibrant color palette, making it a favorite for the colder seasons. From sweaters to scarves and even socks, Fair Isle patterns can be found on a variety of knitwear pieces. Embrace the trend by choosing a Fair Isle sweater in bold and bright colors or opt for a more subtle look with a muted palette. Pair it with jeans and boots for a cozy and stylish outfit that exudes winter vibes.
3. Ribbed Knitwear:
Ribbed knitwear is a versatile trend that adds a touch of sophistication to your winter wardrobe. Whether it's a ribbed turtleneck sweater, a form-fitting ribbed dress, or a cozy ribbed cardigan, this trend is all about embracing texture and structure. The vertical ribbing creates a flattering silhouette and adds visual interest to any outfit. Experiment with different colors and styles to create a range of looks, from casual to elegant. Layer a ribbed turtleneck under a blazer for a polished office ensemble, or pair a ribbed dress with ankle boots for a chic and feminine look.
4. Statement Sleeves: 
Make a bold fashion statement with sweaters featuring unique and eye-catching sleeves. From balloon sleeves to bell sleeves and even puffed sleeves, this trend is all about adding drama and flair to your knitwear collection. Opt for oversized sleeves for a contemporary and fashion-forward look, or choose intricate detailing like cable-knit patterns or lace inserts for a touch of elegance. Pair your statement sleeve sweater with slim-fit pants or a skirt to balance the volume and let the sleeves take center stage.
5. Cashmere Luxury:
Indulge in the epitome of luxury and comfort with cashmere knitwear. Known for its softness and insulating properties, cashmere is a premium choice for those seeking the finest quality in their winter wardrobe. Invest in a timeless cashmere sweater or cardigan in classic colors like black, navy, or camel, and enjoy its versatility for years to come. Cashmere elevates any outfit, whether you're going for a casual daytime look or dressing up for a special occasion.
With these hot knitwear trends, you can stay warm and fashionable throughout the colder months. From chunky cable-knit sweaters to colorful Fair Isle patterns, ribbed textures, statement sleeves, and luxurious cashmere, there's a knitwear style to suit every taste and occasion. Embrace the cozy comfort of knitwear while staying on-trend and make a fashion statement this season. Update your wardrobe with these must-have knits and get ready to showcase your style and sophistication with the hottest knitwear trends of the year.