A Woman's Guide to Tops for Every Occasion
Posted by FRANCHESCA PERRY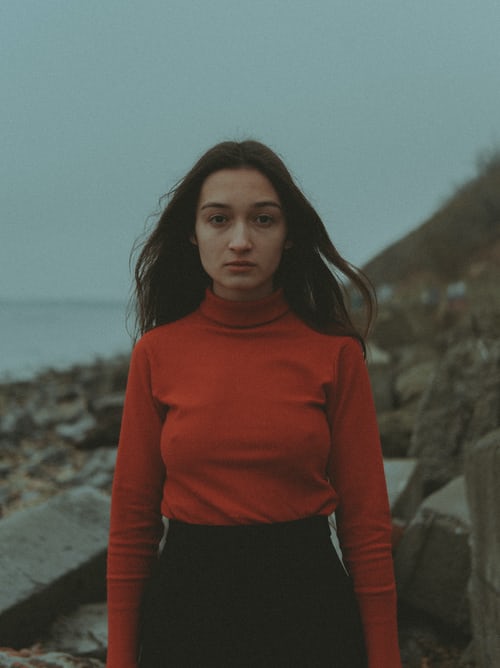 Introduction: What are the Essentials for Your Wardrobe?
In order to have a successful wardrobe, you need to have a variety of tops. You can never go wrong with a t-shirt or tank top.
If you want to dress up the look, then blouses are perfect for you -especially if your work environment is business casual. However, blouses can make certain movements more difficult and they offer less space for the next layer of clothing.
Style Tips For Women Buying Tops
Women have a wide variety of tops to choose from. And different tops suit different occasions. However, it can be difficult to know what kind of top suits you best. In this article, we will help you learn about the different types of women's tops and how they differ from one another.
Have you ever been frustrated with not being able to find the perfect shirt or blouse among all the clothes in your closet? It is very common for people to have trouble finding clothes that suit their style and body type because there are so many options available on the market today. If you want a simple way to find a great outfit, then read on!
Women's tops are available in many different styles and fabrications. Some women find it difficult to find a top that matches their personality, lifestyle, or budget. There's no need to go through the process of trial and error because this guide should help you make the right decision.
This blog is designed to help women choose an appropriate top for any occasion. We will discuss different styles of tops available, fabrics, colors, and patterns as well as the best way to wear them according to your lifestyle.
Best Basic Tops For Women
A t-shirt is probably the most basic yet versatile article of clothing. It can be worn as a top, outerwear, or undershirt. T-shirts are useful for layering, which means you can wear them under shirts or jackets in order to keep warm.
T-shirts are an important staple for any woman's closet. They come in many different styles and colors, so there's something for everyone! The best t-shirts are made with high-quality materials that won't shrink or wrinkle easily after washing and wearing them multiple times.
How To Wear A Kimono Top? 
Here is a quick and easy way to wear a kimono top.
#1: Find the largest kimono top that you can find in your closet.
#2: Put it on and wrap it around yourself.
#3: Tie the two ends of the kimono top together in a knot behind your back.
#4: Wrap one side of the fabric tightly around your waist and pull it up to cover your stomach. Make sure there is enough fabric left to make a knot in front of you with both pieces of fabric- this will be like an oversized belt. Do this with both pieces of fabric, so the fabric is even on both sides (important). Tuck the loose end under or pin it up if you want to conceal it better.
You'll need to measure yourself and the kimono top before you order it. It is important to get the correct size because using a measuring tape on a store mannequin might not provide the best results.
There are many ways to wear kimono tops, but some tips that will help you get started include:
- Knee-length: A kimono top worn at knee length is perfect for summer and can go with either pants or shorts.
- Full Length: If you want something more formal, a full-length kimono top is perfect for formal occasions. Just remember not to wear it with anything too high-waisted because it will just get bunched up against your waist where it's uncomfortable and unattractive.