Why women's clothing doesn't have pockets
Posted by FRANCHESCA PERRY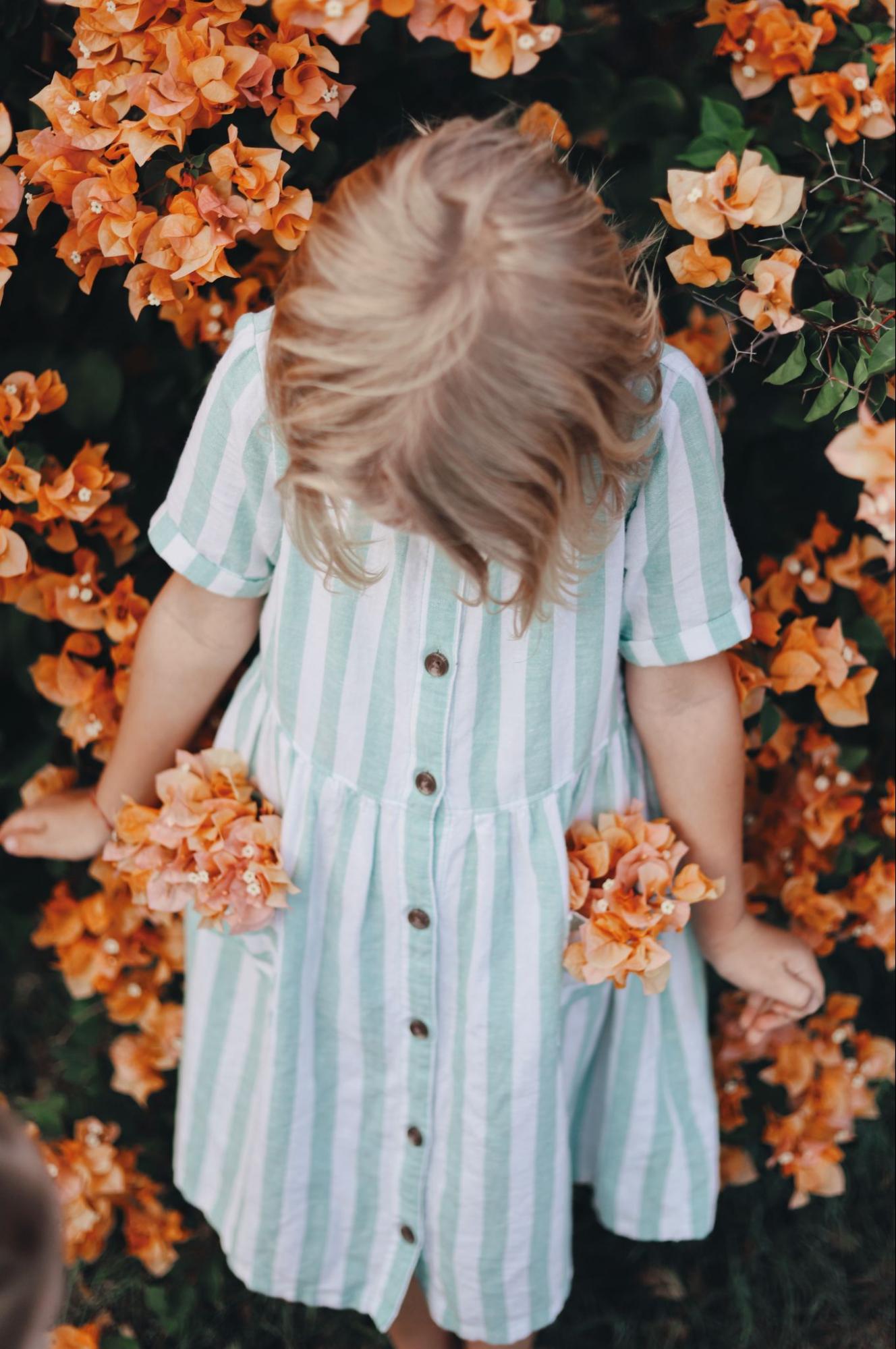 Women's clothing is not designed to have pockets. Historically, most women had duties that didn't require them to carry things with them.
Clothing for both genders is not designed the same way. Basically, clothes are designed with pockets and loops on the outside of pants for holding items like pens and keys, while women's clothes tend to be cut in a way that creates a line, where the hips would appear thicker than they actually are if there were pockets or loops on the outside of their clothing. This design also helps create the illusion of a longer torso, which is more flattering for most people.
As society changes and women now have more duties that keep them mobile, it would be helpful if there were some options for clothing for those who need to carry their own items like wallets.
Pockets are an essential attribute of clothing for both genders. Apart from women, others tend to have more pockets than women's clothing. Women's clothing is more designed with their needs in mind, but they still lack the ability to carry as much as others can.
Pockets are a necessity that we all need in our lives. They're great for carrying items like phones and money with you when you're on the go. They're also great for storing items that can easily be forgotten, such as your driver's license and house keys.
The question we all want to know the answer to, why don't women's clothes have pockets?
There are many reasons why women's clothes do not have pockets. From fashion to social norms, it is difficult to answer this question in one sentence.
Clothing for women is designed with shorter hemlines and smaller waists. It means that items are often placed at the front of hips - not the back! Necklines are also tailored for a woman's build, meaning that there is no room for pockets in clothes.
There are many reasons why designers do not include pockets in female clothing. It's mainly because female fashion tends to be more fitted and less baggy than male fashion, so there's nowhere to put them!
Why don't more clothes designers include a pocket on all of their designs?
Adding a pocket can be an easy solution to a common problem. There has been a trend in the fashion industry going on for years now – designers don't include pockets in their clothes. While some people believe this is just a trend, others explain that there are many reasons why designers don't want to add pockets to their clothing.
Designers may be reluctant to add pockets because they want their designs to look as sleek as possible without any unnecessary features protruding from the clothes. Some say it might be related to the lack of confidence in waistlines or the fear of oversized pockets popping out from the clothing.
Is it time for designer brands like Gucci and Louis Vuitton to include a front pocket with every style they produce?
This trending issue about the absence of front pockets with designer clothing for women is a social debate that should be discussed. It does not seem to be a coincidence that the first-world countries that lack street crime and robbery cases are also the countries where designer brands do not include outerwear or pockets for women.
In these first-world countries, people have access to other means of carrying their belongings, such as handbags, so it's unnecessary to have pockets on clothes. Instead, these pockets can be used as an opportunity for designers to experiment with creating more stylish and elegant designs.
When you don't have a front pocket on your clothing, you're forced to carry your belongings in another bag or use other methods such as hands or waist. It makes it difficult for some.
Top 5 Women's cloth with Pockets
If you're anything like us, you're always on the hunt for the perfect dress to flaunt. From family gatherings to weddings to date nights, Doodlage's Slip dress is the perfect dress for every occasion. With styles ranging from formal to casual, you can find your new favorite outfit knowing that it's made with sustainable materials and is comfortable enough to dance the night away with breathable cotton and pockets included on most of their designs.
It's finally here! The dress of your dreams. Comfortable, Flared, Sustainable, and with Pockets. If you're in the mood for a comfy dress that makes you feel Happy-Go-Lucky, then this is just for you. With an adorable design and a touch of sustainability, this dress is perfect for wearing on lazy days or to any event. Get your hands on this dress and never worry about finding something to wear again.
Two-Tone A-Line Wrap Dress
If you're looking for an adorable, comfy skirt that's perfect for brunch, then this A-line skirt is right up your alley! This skirt is made from cotton and features two tones. It has pockets to store your phone, keys, and other belongings, which are perfect if you're planning on taking a walk after your meal. The best part? It's comfy!
This dress is the perfect one for any woman on the go! This dress will effortlessly go from day to night with just a few easy adjustments from festivals to work or even a night out on the town. With long sleeves and pockets, it is both functional and stylish. The flouncy sleeves and dress shape make this dress perfect for any woman who wants to look confident and feminine.
Rag & Bone All in One Dress
You will be a walking work of art in this all-in-one classic, which you can wear from the office to your favorite date spot. You can't go wrong with this classic dress! The All in One Dress is the perfect versatile piece for any season! Wear it to work, on a date, or tie it up and wear it as a tunic. This dress will take you everywhere and always look good.
I hope you must have liked the content above if there are suggestions and recommendations that you would like to share. Feel free to comment or get in touch with me, Suggestions are always accepted.