Designed in the USA versus Outsourced
Posted by FRANCHESCA PERRY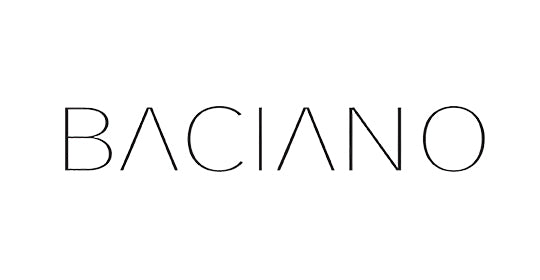 Not every fashion label has a design team of its own. Many brands and businesses purchase pre-designed clothing from China or other foreign countries, particularly in wholesales. It's the more cost-efficient way, but by doing that, do we risk our integrity? We build at Baciano in Los Angeles, and even though there are some inconsistencies, it's worth it to do so. In the USA, here are the pros and cons of building.
Cons:
Having an in-house design team can be more expensive than just picking out clothes from a catalog. Often an in-house design team is not only hired when it's time to design the next collection but is working year-round on improvements, new design, and other things. This means a minimum of 3 extra salaries for your company.

Designing your own clothes take up a lot of time. This could cost you time for other tasks if you only have a small team that is also interested in other areas of the company. This usually applies more to small companies without a corporate structure. Most family businesses are run like that.

It may be more time-efficient for you to employ an external designer, but it could cost a lot of nerve. It can be difficult to pass on your vision. Each designer also has their own vision and style, and bringing both visions to your taste can be almost impossible. Both parties often end up stressed and unsatisfied. Compromises when planning your next collection should not be an option.

When the prototypes are finished, it typically takes a while to obtain the final samples as well. When the first batch of samples comes in, almost 90% of the time there will have to be alterations done on almost all of the pieces. Before the final samples are ready to go, it can take up to 3 runs.

Pros:
Your designs are unique. You can be sure that no one else has the pieces you are selling which drives the value of your brand up a lot.

It's a great feeling to accomplish things on your own without using work others did for you.

You have full control over everything including materials, colors, cuts, and alternations. It is important for a clothing brand to create clothing that is tailored to their target audience. Buying mass product usually doesn't do that.

The USA still is one of the most powerful countries in the world. It is a great advantage to be able to decorate your brand name with a US label. People trust the quality of your clothes more than if they come from Asia. It's a great advertising opportunity.

You help the American economy by job creation by designing in the USA. If you are an American firm that is powered by a wealthy economy, this should be extremely important to you. The clothing company depends so much on exactly that. If people don't do good and don't have money to spend, they're not going to buy luxury products such as high-quality clothing.

Working against exploiting workers in poor countries. Where you could argue that (and you are right) these people need jobs, the way they are treated is against humanity. The way for the circumstances to improve would be not to accept this way of business.
In certain cases, American norms and the expectations of other countries differ. To them, what quality means to us does not mean quality. Maintaining standards is an important part of a business.