Urban Revivo
Posted by FRANCHESCA PERRY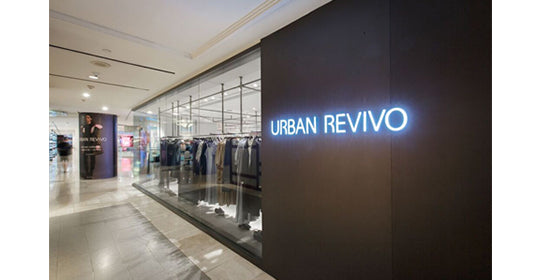 China is one of the largest growing nations in the world. Chinese businesses are flourishing and their success is expected to grow exponentially over the next few decades. Fashion, however, is not prospering as much as other industries in the country. Urban Revivo, a Chinese based clothing store, is hoping to gain more success by branching out internationally. It has recently opened its first international store in Singapore and is now planning to step foot in Europe, by opening a store in London later this year.
This is a favorable business venture since London is currently one of the leading cities in the fashion world. By placing a store in London, Urban Revivo will gain exposure and publicity that it didn't have before. It will be able to diversify its brand and create new trends that appeal to both Chinese and British consumers. This will encourage customers back home to buy from the company.
Urban Revivo is predicted to compete against top retailers such as Zara and Topshop. Since the company's competition is already well established in the United Kingdom, Urban Revivo faces a challenge.
They are the underdogs in a city that is already well versed in fashion. While prospering in a new continent may be difficult, it is not impossible. The company plans to succeed in London in two ways. Urban Revivo can change its products to reflect the styles that are popular in Europe. However, at the same time, the brand must be able to differentiate themselves against their competitors. If the company fails to do these two things, their international expansion will be unsuccessful.