All You Need to Know About Jackets for Women
Posted by FRANCHESCA PERRY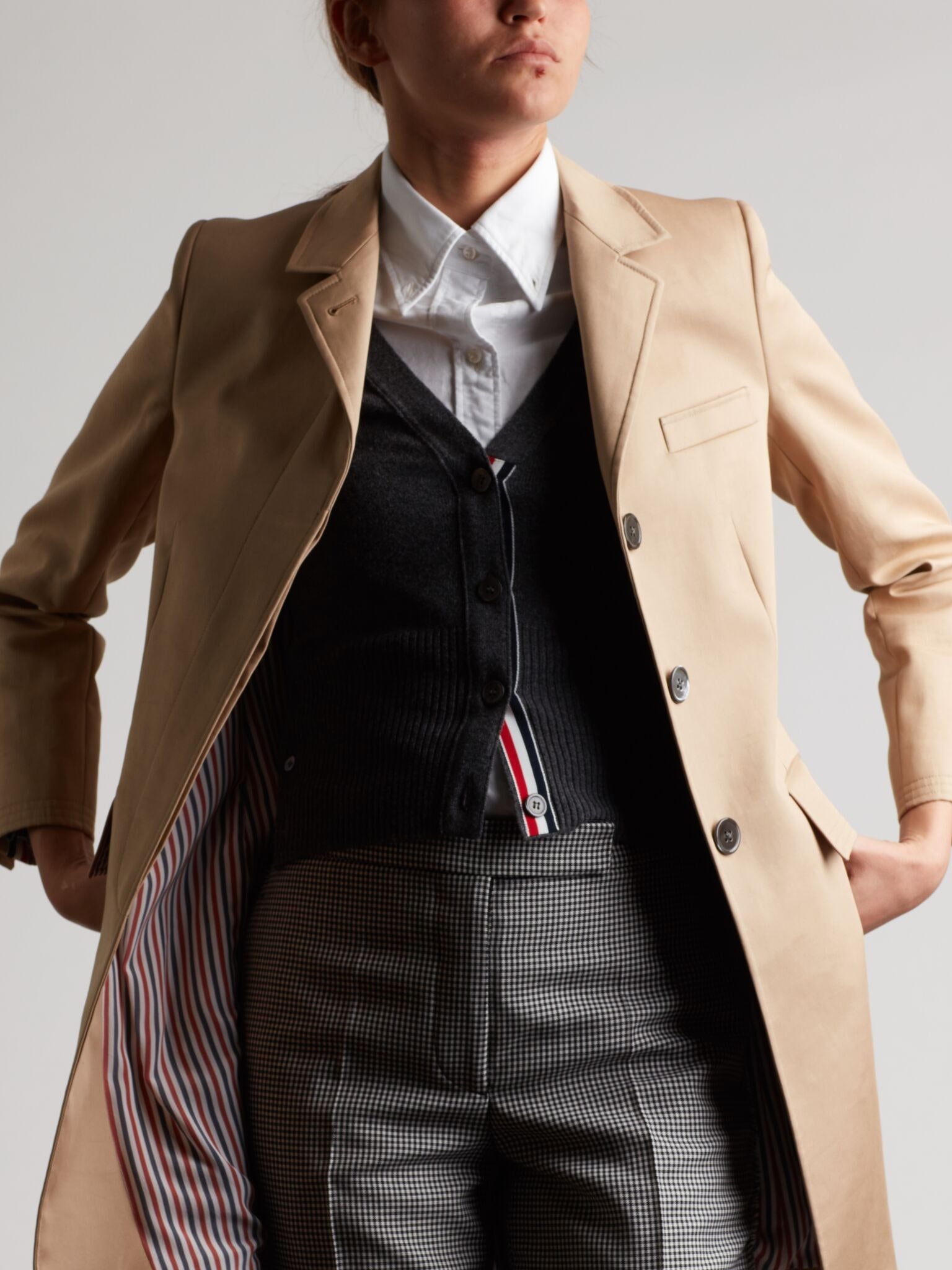 Raincoats and Trench Coats
When it comes to women's jackets during monsoon season, raincoats and trench coats are two of the most popular options. 
The most necessary jacket when it's raining or misting, this one gets a bad name for not being trendy enough! In Ahmedabad, fashionista Falguni Patel adds, "For almost 200 years, the mackintosh has defined traditional British elegance. Classic yellow, beige, blue, and black raincoats from Duck back are now being replaced with trendy floral motifs, abstract themes, translucent colors, neon hues, and metallics like silver and gold."
The mackintosh came from Scotland, while the trench coat came from England over a century later. Trench coats appear best in neutral colors like black, navy, fawn, or beige when fully dressed. Choose one that falls between the knee and mid-thigh; wear it over skirts or jeans. It looks great with a tote and boots!
Trucker or Denim Women's Jacket
One piece of clothing you can never go wrong with is the denim jacket, whether it's summer or winter! If you wear denim jackets, no matter how you style them, you'll seem effortlessly cool in a matter of seconds. Denim jackets are one of the most classic American fashion staples, and they may be dressed casually or sexily for a night out or a holiday photoshoot!
You should look for a denim jacket that sits well on your shoulders and isn't too tight or too loose. Buy one with some elasticity so that it may be worn over other layers in the winter.
Leather Jackets
Leather jackets are another must-have piece of outerwear for every wardrobe. Whether you're striving for the biker style or just want to add some edge to your outfit, a black leather jacket is your best bet. When it's cold outside, leather jackets are ideal, but they may also be paired with dresses or shorts in the spring and summertime.
Don't wear black, and instead choose for bold hues, soft pastels, or floral designs. Choose from a variety of closures, such as buttoned or zippered, belted or lapelled, to keep your wardrobe fresh.
As a result of its vast availability and inexpensive cost, cowhide is the most often used leather. Cowhide is a robust, long-lasting material that is impervious to water and soil. Goatskin is supple, flexible, and long-lasting; in fact, it typically improves in appearance with time. Lambskin is unquestionably the most sumptuous of all leathers, thanks to its soft and silky feel. A combination of the flexibility of lambskin and the hardness of cowhide makes calfskin heavier than lambskin.
Faux Fur Jackets
It's no surprise that a fake fur jacket is a fashionista's favorite piece of clothing! It's always safe to wear blush tones and neutrals like beige and white, but if you're feeling more daring, opt for vibrant colors. Choose a jacket with fur on the whole thing or just the collar, lapel, or sleeve trims.
The leopard print jacket isn't going away, so if you want to express your inner beast, you may do so.
Bomber Jackets
The bomber jacket is the perfect combination of tomboyish and feminine style. Wear them with everything from jeans to jeggings to shorts to skirts and you'll instantly look smart. The rear of the bomber jacket is blown up, giving it a larger silhouette. To achieve the rounded form and fit, these jackets often include a large elastic band across the bottom.
Blazers
The blazer has come a long way from its days as a drab and dreary piece of clothing. Blazers come in a variety of designs, from simple lapels to full-length peplums, and may be paired with everything from a suit and tie to jeans and a T-shirt. For more formal events, stick to neutral hues and experiment with pastels, vivid colors, and patterns.