Women's Top-Rated Sweaters:
Posted by FRANCHESCA PERRY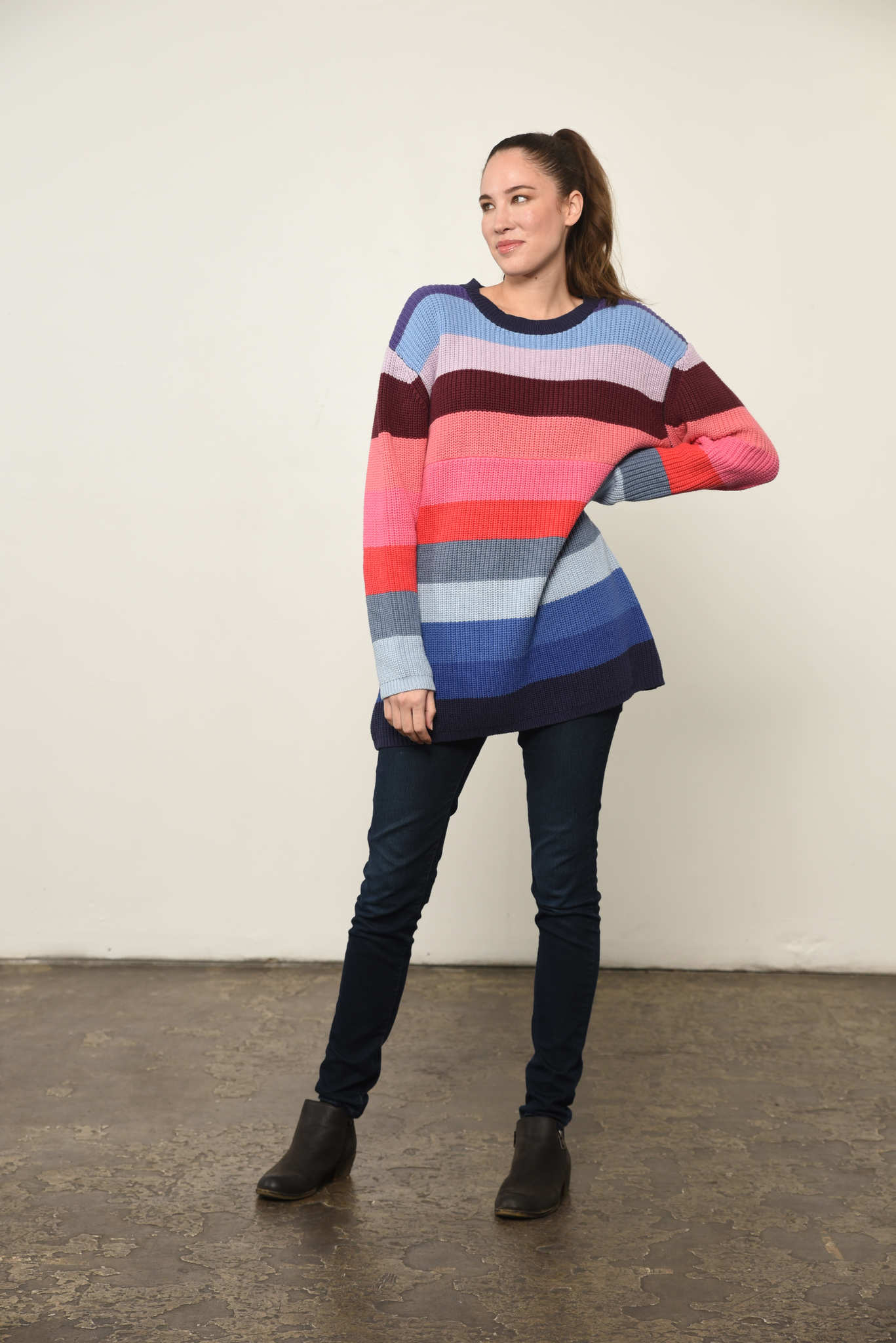 It is impossible to have a well-rounded wardrobe without at least one reliable sweater, or one that can be worn season after season while enduring wear and tear and remaining fashionable. But there are so many choices that it can be difficult to decide which one to go with. As a result, in order to be of assistance, we searched through our past articles and consulted fashionable ladies, such as fashion designers, stylists, and even our very own writers, regarding their tried-and-true recommendations. You can make your way directly to the style of sweater you're searching for by using the links that we've provided below, or you can continue reading to find out more about the factors that went into the creation of this list.
What we are seeking:
Material: We have listed the sweaters despite the fact that they are crafted from a variety of materials in order to make your search easier. The cost and weight of the sweater will vary depending on the material from which it is constructed. Natural fibers such as cashmere and alpaca tend to be on the pricier side, but other blended materials could potentially be on the more reasonable side.
Weight: You should go for a bulky sweater if you want it to serve its purpose of keeping you warm during the colder months of the year. Choose a lightweight sweater, on the other hand, if you want something that you can continue to wear throughout the spring and possibly even into the summer.
Design: We have included choices that include more daring designs and patterns in addition to some that are more traditional in terms of color palette and silhouette, such as crew necks and turtlenecks.
Price: The price of the sweater is directly proportional to the components it is comprised of. We have selected a variety of sweaters that are both worth the purchase price and economical ones that do not compromise on quality.
Polka Dot Print Sweater in Black:
This winter, you may wave goodbye to boring sweaters by adding a few of this season's trendiest women's print sweaters to your existing collection. Black sweater with a polka dot pattern designed for women. The lively polka dot pattern will keep the space feeling lively and vibrant. The pullover sweater is woven from wool yarn and knitted in a polka dot design all over. An embroidered design serves as the last touch on the sweater.
Stripe Print Jacket in Charcoal
This warm jacket print for women is capped with cute shoulder buttons, and it features bold stripes that spice up the design. This striped print jacket is perfect for wearing to any event with your family and friends. This striped-print jacket is versatile enough to be worn to both the office and a get-together with friends or family. This is not only light enough for you to wear all day, but it is also warm enough to protect you from feeling chilly.
Abstract Print Zipper Sweater in Blue
This brushed jacket features a subdued camo print and a zippered back that can be turned into a jacket, making it the ideal piece of outerwear for lounging around casually. The most up-to-date Women's Print Zipper Sweater that is also incredibly comfortable is now available. Maintain a consistent look with this sweater with an abstract design.
Stripe Print Sweater in White
This easygoing sweater features a printed design and is designed with a v-neck and ribbed hem for an elevated look that is perfect for the cooler weather. This striped pullover sweater is destined to become a timeless staple. On a brisk winter evening, this pullover is the ideal garment to wear.
This striped-print sweater is versatile enough to be worn to both the office and a get-together with friends or family. This sweater is big enough for you to wear all day long, and it is toasty enough to keep you comfortable the whole time.