Women's clothing sizes US vs UK
Posted by FRANCHESCA PERRY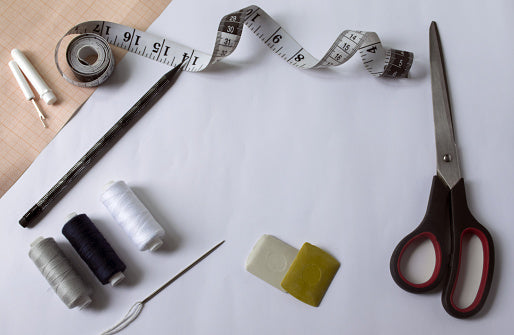 Mainly sizes vary differently from one to another. US size is two sizes smaller than the UK.
The table below shows that size differs in the US and UK not only in clothing and shoe sizes but also varies from one to another, which is changes from one place to another.
| | |
| --- | --- |
| US | UK |
| Double 0 | N/A |
| 0 | 4 |
| 2 | 6 |
| 4 | 8 |
| 6 | 10 |
| 8 | 12 |
| 10 | 14 |
| 12 | 16 |
| 14 | 18 |
| 16 | 20 |
| 18 | 22 |
For example: if a US person wants to buy the size 12 in the UK, the size is 16; usually, size varies from one region to another, not only in clothes but also in the shoe different in size.
When compared Uk and US, their clothing and culture are also different; it can be various traditions and dress.
While Americans mostly have diverse cultural roots to wear clothing like immigrants cowboy, hats, boots jackets, jeans, and more leatherwear
Most UK people are likely to wear jeans and T-shirts. Apart from this, normal wear to party-time and suits to office work and traditional and women of more likely to wear closed black color to every part of the body and skirt made with wool. But now likely to wear cloth likes jeans and skirts woolen shawls and more us people are more likely to wear gowns pant shirts, etc.
US standard clothing sizes are originally developed from statistical data in the years 1940 and 1950. 
Fashion and styling are confusing topics, and sizes vary from one to another, depending on the women's height and size, especially sizes that differ like small, extra small, medium, large, extra-large, plus size, etc.
Sizes depend on the height of the women, and short height people mainly wear a small size with lite weight, and body dimensions vary from one to another.
Some people's sizes may vary from one to another, but clothing will be the same, but some people prefer to wear loose sizes; others wear them according to their structure. Typically people look for the accurate size by calculating their height and weight.
Usual sizes are,
Small

Medium

Large

EXTRA large

Plus size
Small
In the US, small clothing size is preferred for 4-6, and chest and bust measurement depends on between 34 to 35, and these sizes can wear lightweight and have a smaller bust and low weight.
In UK clothing, small size refers to 8 and bust size is 34, but usually, there will be a change in measurement; sometimes, having a change in inches may be extra or small.
In both US and UK, size may vary, but it mainly depends on the person with actual weight and bust size.
Medium
In UK clothing medium size can vary from 12 and bust size can be 36 it can be calculated in cm also when we go in centimeters medium size will be 96 to 101 cm. And these can be different when compared to others.
In our size, medium clothing size can be eight. There will be a difference between sizes, and depending on the 36 to 38, it will be 96 to 101 cm.
Large
In the US, size 14 and bust size can be 38 to 39.5, and in cm 101-112cm, these sizes will differ from one to other women. Large size mainly fits for medium height and medium weight it can be changed, depending on the sizes of the bust, waist, hip.
There is no particular size and perfect measurement for women as some women are skinny, some will be fat, and there will be no ideal size. While on stitching material, there will be varying variations in inches, and this measurement will always change compared to brands.
As we go for particular brands of clothing, their measurement will be perfect for women. There is no change in their clothing brands, and we go for some brands whose sizes will be different.
EXTRA LARGE
This size is mainly preferred weight persons usually a large size 12-14, and bust measurement is 38.5 to 40 and in cm 110 and above these sizes mainly used by fat persons extra-large persons and heavyweight persons.
Plus size
Heavyweight mainly uses this size, and above 120cm, etc. These sizes can vary with their height and weight; this size will be used by rare women with multiple sizes multiple measurements and mainly depends on the bust, waist-hip sizes, and measurements.
And essentially, the thing is that size varies from one manufacturer to another, and sometimes measurement will be changed, but all women especially need the fit to their body. Stitching will not be suitable if the measurement is correct and relaxing to wear if the size is inaccurate.
In the US and UK, measurements and brand cloth vary; size varies in inches and changes its fabric.
These changes vary from one to another, and some measurements for women's are shown below.
| | | |
| --- | --- | --- |
| Sizes | US | UK |
| XS | 1 | 4 |
| S | 2,4 | 6,8 |
| M | 6,8 | 10,14 |
| L | 10,12 | 16,18 |
| XL | 14,16 | 20,22 |
| XXL | 18,20 | 24,26 |
So these are the size standard for Women's; let us know which size is perfect for you in the comment section.