Winter Dresses for Women That You'll Enjoy Wearing Even When It's Cold
Posted by FRANCHESCA PERRY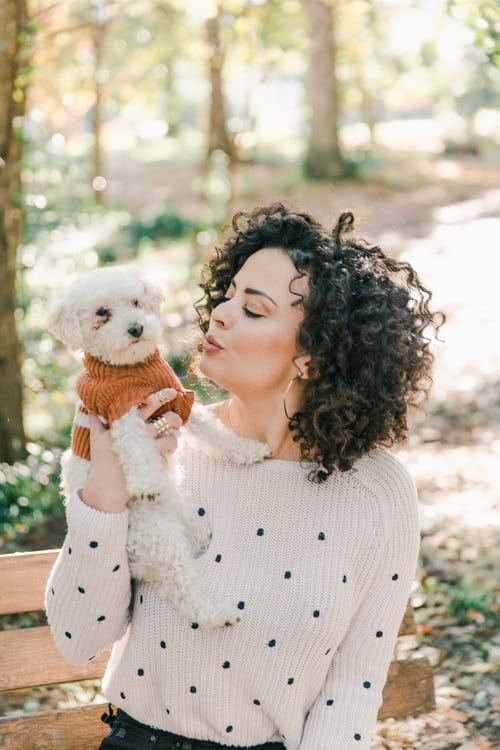 As much as we like an outfit's repetition as the royals, it's easy to get into a style track when the weather is this cold and harsh. Winter clothes for ladies might be of assistance in this situation. To keep your ensembles looking fresh and your getting-ready routine as simple as possible, it's important to stock your closet with items that need little work (we're talking to you, turtleneck sweater dress).
Choose accessories that are warm and complementary to the dress. Brightly colored items like scarves and hats are popular in summer, but winter fashion is generally more subtle. Neutral and darker colors like black and brown complement the color scheme. A cotton tote or linen beach bag is an easy option, as is a sturdy vegan leather crossbody bag. Tall socks and a smartly knotted scarf can help dress up the look and keep you warm.
Winter dresses are versatile. If you're looking for a look that works for a variety of occasions, consider an oversized turtleneck, a midi sweater, or a full length sweater. These pieces can be dressed up or down depending on your needs. And if you're looking for an outfit that's perfect for both work and festive occasions, a midi sweater dress is a great option.
Whether you're heading to an office or a party, a winter dress can be a comfortable and stylish piece of clothing. The right pair of shoes can add a professional edge to your look. Invest in a high-quality pair of loafers or other comfortable and stylish shoes to complete the look. And make sure you have a few pairs of winter slippers handy so you don't forget to bundle up with your favorite thermals.
So make 2022 the year in which you stock your closet with some of the top winter dresses you can find.
The Knit Dress
You know those 50-degree days when putting together a look feels like the most difficult task on the planet? Yeah, those days. There are times when you are almost as frustrated as when the temperature is 20 degrees outside because you simply can't decide what to wear. When it comes to overcoming this curiously specialized (but vital) fashion quandary, a knit style is unbeatable. This semi-casual dress is equal parts stylish and comfortable, and it pairs well with a variety of fall and winter jackets. There is a wide range of options to choose from, including bodycon dresses, colourful cardigan styles, and more, all of which are ideal for pairing with tights and chunky combat boots.
The Party Dress
We see your party dresses from 2022 and raise you these on-trend alternatives, which include a long-sleeve mini, an adorable short-sleeve plaid number that is available in straight and plus sizes, and a glittering disco dress that we got from the movie Two for the Road.
The Winter Wedding Guest Dress
Consider your dress options sorted for your loved ones' wedding this winter, starting with a velvet number that's perfect for the rehearsal dinner and main event, a cowl-neck slip for the after-party, and a cocktail blazer–slash–wrap dress that Fallon Carrington would no doubt approve of, among other options.
The Tried-and-True Midi
Winter doesn't mean you have to put away your smocked dresses and balloon-sleeve midis in order to weather the harsh windchill and subzero temperatures of the season. A few little adjustments are all that's required to transform a V-neck dress into something that's both charming and cold-weather appropriate, such as the addition of a tissue turtleneck, tights, and a pair of knee-high or Chelsea boots. Not only that, but jewel tones and dark florals are a terrific way to bring a burst of colour to a dreary day without going overboard with the black.
The Dramatic Maxi
Maxi dresses are often associated with the summer months, but that doesn't rule them out for the winter months, particularly if you're attending a formal event when a floor-kissing long-sleeve dress is essential for making a spectacular entry. The key, as always, is in the layering, so use the same approach you used with your favourite midi dress and be ready to snuggle up under a sweeping woolen coat, tall zip boots, and perhaps even a cable-knit sweater during the daytime.
For the coldest winter days, a black maxi dress is a must. It will not only keep you warm but also show off your legs. It will make you look great and feel confident. It will keep you looking stylish even during the coldest weather. So, get a new black maxi dress. If you're feeling adventurous, try a red one instead.
If you want to look fashionable while staying warm, the right footwear is essential. A pair of boots is the perfect addition to a winter dress. For milder weather, a pair of flats will be the perfect choice. For arctic temperatures, a pair of tall boots is an excellent choice. They can keep the shivers at bay and give you the sexiest winter dress look.