What is petite women's clothing?
Posted by FRANCHESCA PERRY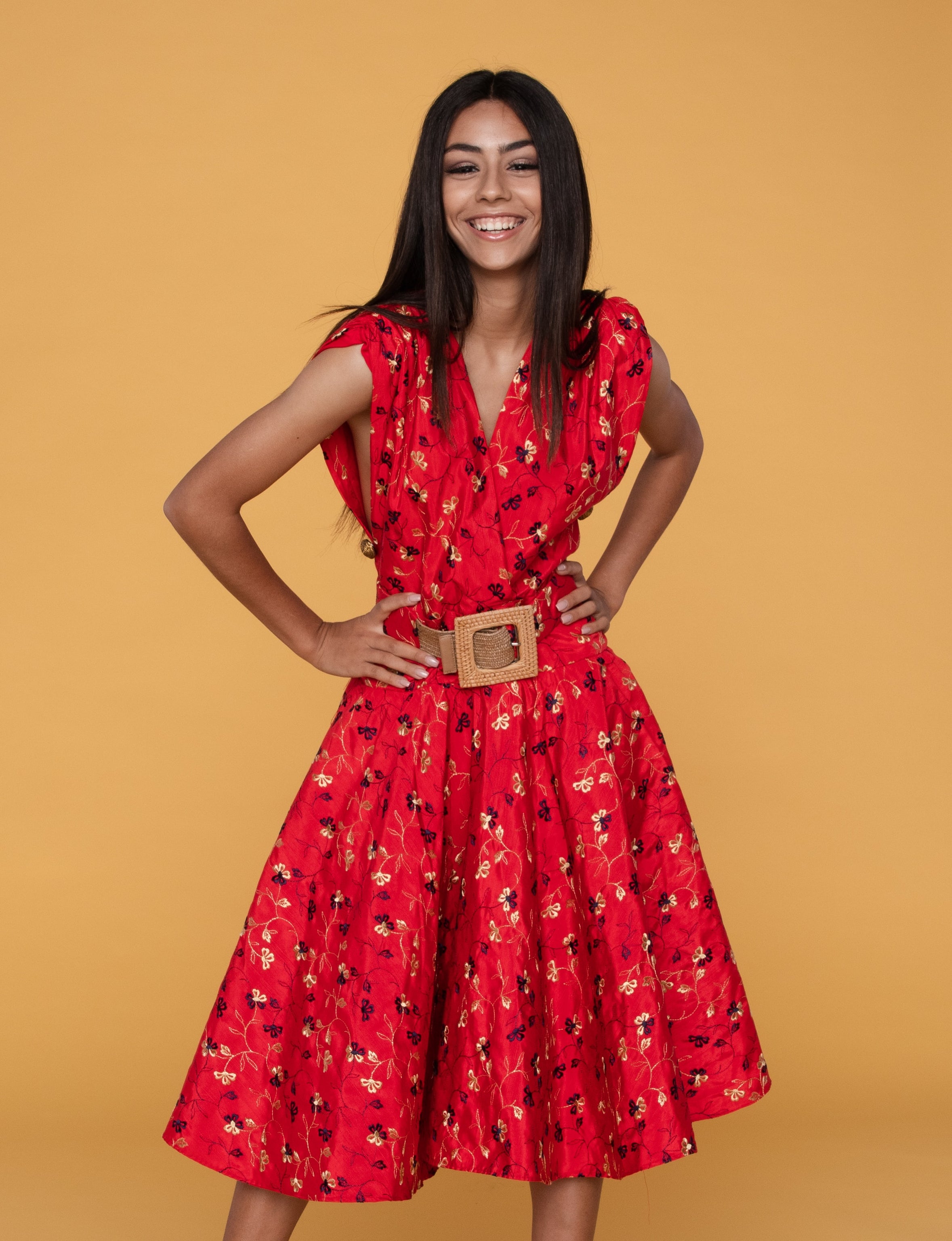 Before you know 'what is petite women's clothing' you should also understand what petite means actually. Petite is defined as those girls whose size is short and also for a thinner girl the word is appropriate. The girl height of 5'4" or 5'3" and under of these is known as petite. So, the petite size is the 5'4", 5'3" or under size. These "Petite" words originally come from french also mean short. 
In fashion or for Women's clothing "Petite Size" is the USA Standard size used for those petite women. As, these shorter or thinner women normally don't fit in the normal size like small, medium or large, so that this new size dresses are made only for them. And generally, these sizes can found on United State of America.   
The petite size women clothes have been in the market since the 1980s. But you don't feel about low if you're wearing a petite-sized cloth. Most time this can be perfectly fit your size and you look very beautiful.
However, there are also some tips and tricks available for these petite perfect fit. We are giving you that tips and tricks in this article. So to know these, read on.  
Differences in Basic-Fit
When women basically hear about the "Petite Sized Cloth", they think it is a small cloth or tiny cloth. But the word 'Petite' only mean shorter but not a small one. Because a shorter girls also have a different size in their other body parts like the arms and busts. So the shape of the shorter women has a perfect size. But for petite clothing size, there is some limitation, that oversized, larger busts women can not be fitted in that size of cloths. 
The noticeable change on the petite size dresses is that the arm is shorter, shorter length tops, and bottoms. It is because the manufacturer basically cut a normal size dresses to fit it into the petite size, but all remains the same. 
Besides, it is also shown that some brand not only cut the dresses but make them different and also changes the size of the body, like the narrow shoulders, and narrow belly sized petite pants. 
Variety of Style  
The style of the petite clothes is also varied from the normal-sized clothes. The dresses is basically made in such a way so wearing it you'll feel taller. 
The print is different in the dresses, There are always smaller dots printed on the petite dresses, or you can find vertical stripes in the cloth, also smaller print always and thinner belt size. It is all done because you look fantastic in these dresses even you're being shorter. 
But just not the spotted dresses, a single coloured dresses also made such a way, that it'll fit you perfectly. 
However, basically whatever the style will be, ultimately you should always wear that what you think is perfect for you. Wear those petite clothes that give you confidence always.
So, if you're a petite woman, now you are ready to look perfect in the perfect petite-sized women's cloth!