Ways to Wear a Blouse with Style
Posted by FRANCHESCA PERRY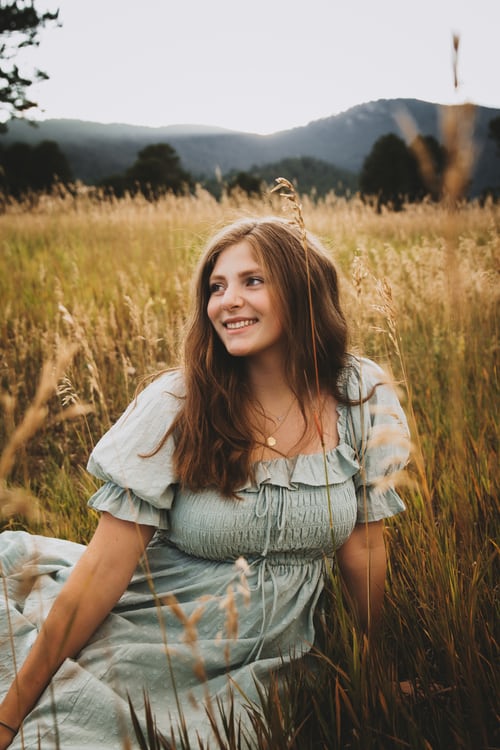 In the current world of fashion, wearing an outfit is not just picking a top and bottom. The colors that you choose also affect your mood and it is a way to express yourself. If you want to be a confident person, a blouse may be the answer for you. Blouses are perfect to wear with style, as they can give off an elegant look or make you feel sophisticated at any moment in time.
You should always make sure that your blouse matches your skirt or pants to give off a polished look. Also, there are ways to make your blouse more special by adding some accessories like necklaces or bracelets that will project who you are as an individual.
How to Make an Old Blouse New Again
There are a few ways to breathe new life into an old blouse.
One way is to buy a new blouse in a color that complements the old one.
Another is to sew on a border of lace, ribbon, or rick rack to add some pizzazz.
You could also take in the side seams for a slimmer look.
There are a number of ways to make a blouse look new again. One way is to tailor it so that it fits better. Another way is to shorten the sleeves. There are also some ways to remove stains from blouses- using baking soda, vinegar, dry cleaning solution, and hydrogen peroxide can all help.
The process of making an old blouse new again will depend on the type of blouse that you have as well as what type of stains you want to remove from it.
How to Layer a Shirt with a Blouse for a Sophisticated Look?
Wearing a shirt with a blouse is a great way to create an elegant look. There are many styles that can be created by layering shirts with blouses.
The common layering options are to wear the top shirt on its own, the bottom shirt on its own or to layer both shirts together.
There are many ways to layer shirts with blouses.
#1) Wear the top shirt on its own
#2) Wear the bottom shirt on its own
#3) Layer both shirts together
4 Tips on How to Wear the Perfect Woman's Shirt Collar Properly
Button-down shirts are collared with a rounded neckline that is typically the same length as the body of the shirt.

The collar doesn't have to match your neckline, but it should always be close to your neckline so it's comfortable and flattering.

A Peter Pan collar is a low rounded point on a shirt that sits close to the neckline and tips over towards the front, but without buttons or fastening at all.

A mandarin collar has an upright round point, like those seen on old-fashioned Chinese robes or those worn by priests in old movies about China or Japan (though now you can find mandarin collars on everything from blouses to skirts).
What Are the Dos and Don'ts of Wearing Women's Button-Down Shirts?
Button-downs are a staple in the modern woman's wardrobe. They are usually worn by professionals with suit jackets or jeans, tucked into skirts or paired with slacks.
The dos and don'ts of wearing button-downs are not just about which styles to wear, but also about the etiquette involved when you're wearing them.
Don't wear button-downs that are too small. Button-downs should have a flattering fit on your body type so it doesn't look like they're being stretched or pulled in an unflattering way.
Don't show too much skin between the buttons for a more conservative look, and don't show any cleavage for more conservative outfits with tight tops and higher necklines.
Do wear button-down shirts that fit well and compliment your figure type.