The Complete Guide to Women's Vests and How They are Transforming Fashion
Posted by FRANCHESCA PERRY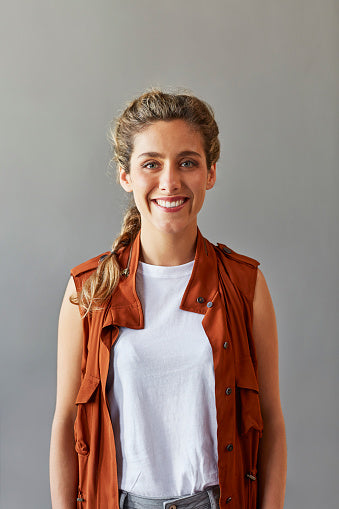 What is a Women's Vest?
A women's vest is a hooded garment that is worn over the body. It provides extra warmth and protection from the cold.
A women's vest also called a waistcoat or duster, is a hooded garment that is worn over the body. It provides extra warmth and protection from the cold. Vests can be made of wool, cotton, faux fur, or any other material depending on the weather conditions and personal preference of the wearer. Some may even sport an underarm zipper and pockets for storing small items like keys and wallets.
Women's Vest Style Guide & Tips on How to Wear the Style of the Season
In this post, I will provide you with a style guide for women's vests.
In the winter, it can be difficult to find a stylish and warm outfit to wear. Something that is not too heavy and doesn't restrict your range of motion. Women's vests are a great solution for this problem because they can be worn as an outerwear piece or as an underlay on top of a blazer or coat.
Women's vest style has evolved from simple garments that were made from wool to more luxurious creations that are made from soft leather and have intricate detail. You can find them in different colors, styles, shapes, and sizes so there is something for everyone!
Why Every Woman Needs a Favorite Vest in Their Closet This Fall
Fall is officially here and with it comes a new season of fashion. One way to make sure you're up-to-date with the latest trends is to invest in a versatile wardrobe piece. The perfect example? A favorite vest.
Vests are an easy way to take your look up a notch without breaking the bank, and they're also timeless pieces that you can wear year-round. As we head into fall, there are some key factors that women should keep in mind when investing in a vest: versatility, comfort, and quality.
Types of Women's Vests You Can Find at Your Local Clothing Store or Online Retailer
One of the most popular types of vests is a zip-up, which is a great option for anyone who needs to get dressed quickly. This type of vest can be found in many different colors and patterns which make it easy to get the right one for any occasion.
There are other types of vests that you can find at your local clothing store or online retailer, such as a vest with buttons. These are especially popular because they aren't as confining as zip-up vests.
Vests are an easy way to add some warmth to your outfit without having to bundle up completely. They also offer style with minimal effort on your part which makes them perfect for everyone's closet!
There are many different types of vests available for women. They range in style, quality, and price so they can meet various needs. The most common type of vest is the sleeveless vest. These vests are usually worn over a tank top or blouse with ease and offer more mobility than other types of vests. They also typically come in natural fabrics like cotton or silk that are breathable and comfortable to wear in most climates.
The waistcoat vest is another popular type of vest that is often worn over a blouse with an undershirt. This style of vest has an elasticized waistband for added comfort while also providing support to the back by distributing weight evenly across the body's natural curve.