The Best Women's Vests for Fall: A New Level of Cozy Coziness
Posted by FRANCHESCA PERRY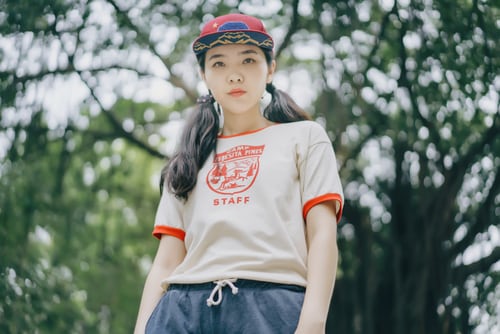 An apparent reason to wear a vest is that it provides warmth and protection. It's a must-have for the autumn and winter, as well as a wardrobe staple that can be worn for years to come, making it a versatile piece. The best part? You don't have to worry about being suffocated in fabric while layering.
The best women's vests for fall have down-filled or synthetic insulation to keep you warm. While down is a great choice for winter, synthetic options are better for warm weather. Plus, the slim profile keeps you from being bulky under outerwear. The merino-wool blend fabric used for this model is also cozy, but it's not as breathable as down.
Oversized knit vests and down-puffer vests are popular fall fashion pieces. Then there are tucked-away hoods that give your outfit a 'Gossip Girl' prep look. While down-puffer vests aren't as portable as their down counterparts, they can be an ideal choice for autumnal days.
Knit Vests
Once the weather begins to cool, it's easy to reach for your bulky knits. Fortunately, you don't have to do that just yet to get a taste of autumn. In a single colour, a knit vest can be worn over anything from graphic mesh shirts and tissue turtlenecks to long-sleeve floral midis to complete any autumn look. No shivers for us here.
Blazer Vests
Who has come up with the most shocking vest fad that has taken over social media? The vest with a blazer. That's precisely what I was thinking when I wrote it. The waistcoat, which was formerly a necessary component of a three-piece suit, is now a favourite among celebrities who prefer to wear it as a top, typically with the last few buttons undone for a dramatic effect. The colours camel and beige are ideal if you want to make a low-key entrance into the fashion trend.
Fleece Vests
One (or two or three) old fleece vests that may need a facelift are likely to be hiding in your mudroom. Here's how to give them a makeover. Invest in a hardworking design from Tory Burch or Barbour for leisurely Fall pleasures like apple picking and treading on crunchy fallen leaves if you're just concerned with aesthetics; otherwise, a shrunken vest will do.
Down Vests
The quilted down vest is the more laid-back sibling of the puffer coat since it may be worn under sweeping coat styles, layered over short jackets and thick cardigans, or worn alone. We are fascinated with versatility! These vests, which are filled with down or down alternatives, keep your core warm while still looking stylish and comfortable no matter where you travel.
Choose an Insulate Women's Vest: An Insulated vest is the ultimate fashion accessory for the fall. This stylish piece is a practical option for any daytime activity. These vests can be worn on top of a dress or on top of a skirt. A few women prefer to wear their vests without sleeves, but there is no need to worry!
A Stylish Women's Vest: A Vest makes you feel cozy when you're out and about. It can keep you warm and stylish while not weighing you down. A top-notch vest is perfect for any weather condition, from the cold to the warmest. It can be a versatile accessory, too, because it has a wide range of uses.
Down-filled vests: The best women's vests for fall are insulated with down or synthetic materials. Down-filled vests are warmest, but synthetic materials are not as durable as down-filled vests. The best insulated women's vests for fall are layered with a fleece lining to keep you warm. A down-filled vest will keep you cozy for hours on end.
A Down-filled vest can provide warmth. Some of the best down-filled vests are 900-filled. But if you're not looking for an insulated vest, a down-filled vest is still a great option. And if you're looking for a down-filled women's vest, the down-filled down should be fluffy and soft.
The Best Women's Vests for Fall - A New Level of Cozy Coziness For Every Season and Activity! A Warm, Lightweight Vest During the Coldest Days! Choosing a Vest For Your Cool Fall Day Is Easy With These Top Picks! If You're a Hiker, A Snowboarder, or A Mountain Biker, you'll find the Best Women's Down Vests in this list.