Pant styles and appropriate hem lengths
Posted by FRANCHESCA PERRY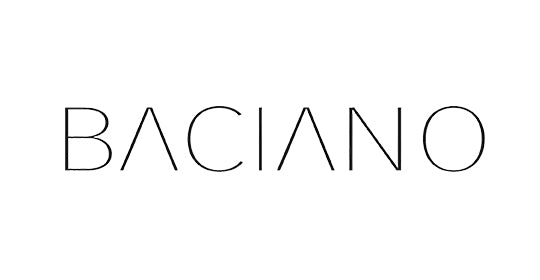 Pant styles and appropriate hem lengths
Have you ever wondered what style of pants you should wear and how short or long they should be? Here is a small guide to different shapes of pants and how to properly wear them.
Skinny Pants:
Style and hem length: Skinny pants or jeans are form-fitting and tight from hip to ankle. The hem ends right around the ankle bone.
Best body shape: Women with a  balanced hour class shape or long, thin legs have an easy game here. But don't worry ladies. If you have shorter or thicker legs, consider heels or ankle boots to stretch the leg. No one should get rid of their skinny jeans because those pants are great for any occasion.
Shoe Style: All shoes work with skinny pants but to stretch the legs a little, heels or ankle boots are recommended.
Straight:
Style and hem length: Straight leg pants are not quite as form fitting as skinnies but still fit tight from hips to calves. The only difference is that straight jeans don't hug your leg as much as skinny jeans. The hem should end just below the ankle to create a nice flow with the shoes.
Best body shape: every body type can wear those pants. This shape is a great option if you don't want to show off your body as much.
Shoe style: All shoes go well, ankle boots only if they have a small shaft and the pays can fit over it. You don't want the hem to sit on top of the shaft.
Bootcut:
Style and hem length: Bootcut pants are fitted through thighs and flare out a little from knee to hem. The appropriate hem length is a quarter to half an inch from the floor. Keep in mind that these guidelines are measure with your shoes of choice on your feet.  
Best body shape: Everybody shape looks great in bootcut jeans but they are great to balance out wide hips or curvy upper body.
Shoe style: Pointy toe heels, ankle boots, and practically any heel work best with bootcut shape because they hide your legs a little. Make sure when you buy bootcut pants that they will be ¼ to ½ inches above the floor WITH your shoes.
Flares:
Style and hem length: Flares are technically Bootcuts with a wider leg flare. The same rules apply as above. Although the same rules apply, flares are a little more extravagant. Think about if they fit your style.
Best body shape: same as bootcut
Shoe style: same as Bootcut unless the flares are cropped high, then a flat is possible because your leg is visible.
Trouser Jeans and wide leg pants:
Style and hem length: Wide leg pants extend straight from the hip continuously towards the bottom. Those pants should be hemmed ¼ above the floor. Only your toes should show to create a long, elegant leg and look.
Best body shape: Those pants work with any body type. Don't be shy. A little tip…the wider your hips are the wider the cut should be to create a good balance between upper and lower body.
Shoe style: Heels are recommended because they stretch the leg. The wide leg can make legs appear shorter. Cropped wide leg pants can be worn with flats as well if preferred.
Boyfriend Jeans:
Style and hem length: The idea behind those slouchy pants is that they look like you borrowed them from your boyfriend. Usually, they come cropped with a low rise.
Best body shape: Narrow hips go a little better with this type of cute because the low rise tends to expand hips visually.
Shoe style: Both flats and heels work great with boyfriend jeans. It really depends on the look that you want to achieve.
Girlfriend Jeans:
A slightly slimmer version of boyfriend jeans
The same rules apply.
Ankle length pants:
Hem length: Those pants should end just above or below the ankle, never right where your ankle is. The focus is drawn to the skinniest part if the leg. They can be skinny, flared, boyfriend or any other cut. The idea here is the length.
Best body shape: All body types car wear this kind of crop. Choose a style that works better with your body.
Shoe style: Depending on the style you choose, you can either wear boots, heels or flats.
Cropped pants:
Hem length: Those pants end anywhere between the middle of the calf and the ankle. It is up to you which length you prefer. Keep in mind that pants should never end at the widest part of the leg. It makes your legs look bigger and shorter than they really are.
Best body shape:  Any body type can wear those pants. The determining factor is your hight. Tall people with long legs can wear shorter crop than small people with short legs.
Shoe style: Any shoes work with this length. It depends on the style and cut of your pants.
Please keep in mind that all the mentioned style guidelines are only suggestions and if you feel comfortable in what you are wearing then you should, without listening to this. This blog post is for those who seek a little guidance in this area.
More articles HERE