How To Wash Faux Fur Coat
Posted by FRANCHESCA PERRY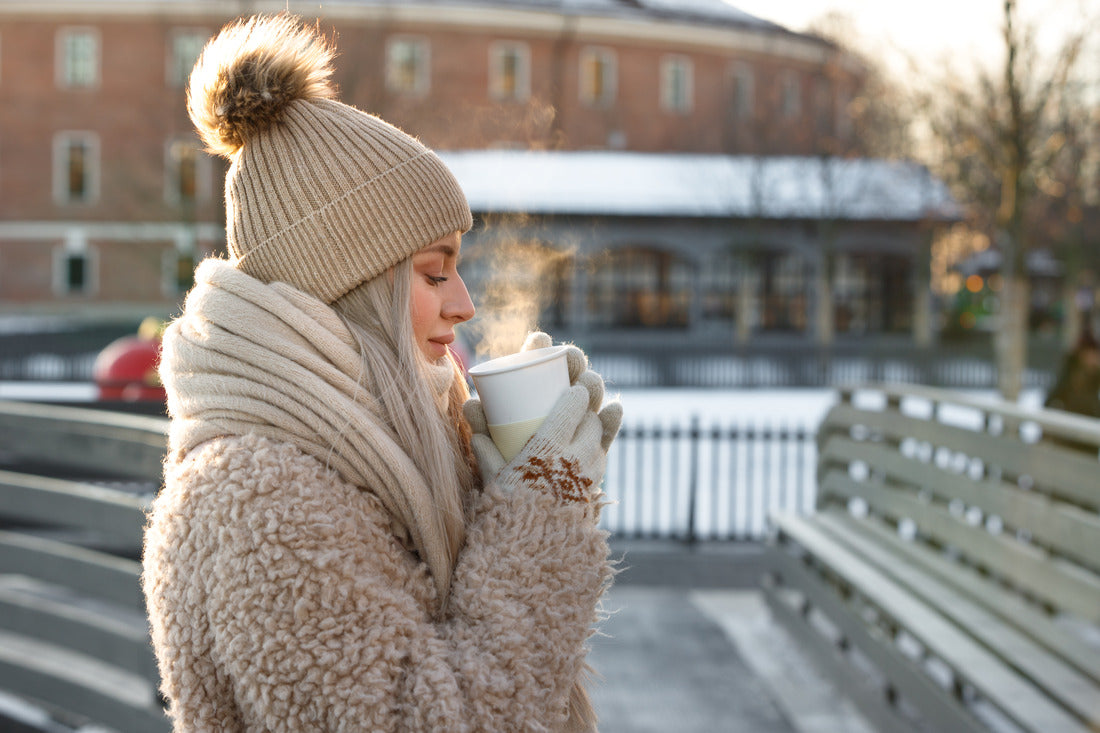 Faux fur is not real fur; it is a mixture of multiple synthetic materials, which include polyester, mod-acrylic, and acrylic fibers. However, it looks like real fur in texture and color. One advantage of this faux fur is that it is not expensive compared to real animal fur.
This fur is smooth, soft, durable, and warm. Therefore, various winter items are made of faux fur to protect ourselves from winter's severity.
Faux fur is not made of wool; therefore, moths can not ruin the winter items that are made of faux fur.
Washing of faux fur Coats
You are wearing a faux fur coat, but you sense a smell. It may be the smell of chemicals used in the formation of faux fur, so you have to wash your jacket to remove this smell. It looks clean, but it has dirt in the fibers, so, in this case, you also have to wash the faux fur coat.
Cleaning or washing faux fur coats needs excellent care to keep them in better condition. Otherwise, the faux fur coat will only work for a short time, and you will lose your favorite 
fur coat, so be careful while washing your favorite faux fur coat. It will take very little time, but the life of your favorite faux fur coat will increase by washing it with great care.
Cleaning methods of faux fur coats:
There are various methods of cleaning or washing faux fur coats. But before washing or cleaning the faux fur coat, you must follow the pre-requirements of washing to avoid ruining your favorite faux fur coat. These requirements are given below:
Read the care label:
Before cleaning or washing the faux fur coat, read the care label on the skin for washing instructions and follow these instructions. If there is advice to dry cleaning, then go for a dry cleaning. Do not wash such a coat; always choose a trained dry cleaner. But if there is a washing allowance, you can wash the coats carefully.
Dust the dirt:
Before washing or cleaning the faux fur coat, dust the dirt by shaking the skin to remove dirt and debris from the fibers.
Use stain remover:
If you see any stain of tea, coffee, or food on your coat, then you need to remove this stain before washing and cleaning. To eliminate such stains from faux fur coats, use any better stain remover readily available in markets.
To remove stains from coats, take mild detergent or stain remover and put on colors smoothly. Please do not use a brush for scrubbing on stains because it would ruin the faux fur of your coats.
1) Hand wash
Hand washing is the oldest and best method for cleaning faux fur coats. For this method, take cool water in a tub or sink and add a small amount of mild detergent, merging the water and detergent. After commixing detergent and water, integrate the coat into this water and leave for some time (15 – 30 minutes). After some time, stir the water gently. Avoid excessive rubbing or scrubbing, which can ruin the faux fur fibers. Now rinse the faux fur coat until it becomes detergent-free under running water.
Now squeeze out the extra water from the faux fur coat by pressing the coat smoothly. Also, avoid wring-ling, as this can ruin or damage the faux fur fibers. So be careful while squeezing extra water from faux fur coats to increase their lifetime. After pressing the excess water from the coat, lay the coat flat on a clean towel to air dry. Avoid direct exposure to sunlight or heat sources, as this can damage the faux fur fibers by melting.
When the coat is almost dry, fuzz the faux fur by shaking it and smoothly brushing it with a specific faux fur brush. This will result in restoring or maintaining the original shape of your faux fur coat.
Hand washing is a beneficial method if used carefully; it also ensures the quality and quantity of detergents you use for washing or cleaning your faux fur coat. Only use detergent in a small amount or quantity because it will be difficult to remove from a faux fur coat.
2)Use a Machine for washing
For cleaning or washing faux fur coats, you can also use a machine if there is a "Washable" tag on your coat's care label. While using the machine for washing faux fur coats, you have to work with great care because a bit of carelessness can ruin your coat, so be careful while using a washing machine for cleaning faux fur coats.
Before washing in a machine, place the faux fur in a mesh bag in order to protect it. Now fill cool water in the machine's tub as required and add 2-3 tablespoons of mild detergent.
Choose a delicate washing cycle on a washing machine according to the fiber material of faux fur and spin it at low. Ensure the water temperature in the machine for washing faux fur coats is cold. Set the washer to drain after 15 minutes at low spin. Avoid using an agitator to prevent the knotting of the fur of your coats.
After 15 minutes:
Rinse the faux fur coat in running water.
Rinse the coat till it becomes detergent, and after rinsing, squeeze the coat to remove extra water from it.
Fluff the faux fur coat by using a specialized fur brush.
Let it dry in the air.
Avoid direct exposure to sunlight and heat sources.
3)Use of Dry Cleaning
Dry cleaning is one of the best options to clean faux fur coats. If you want to use your faux fur coat for longer, use the dry cleaning method. Dry cleaning is the easiest method, as well as conserving the original look of your faux fur coat. Always select a trained dry cleaner for cleaning your faux fur coat because an untrained dry cleaner may spoil your favorite faux fur coat. The dry cleaning of faux fur coats is less expensive than the dry cleaning of real fur.
Guidelines for washing faux fur coat
If faux fur has lengthy and shaggy fur, use hand washing instead of a bathing device to keep away from fur knotting.
During washing or cleansing faux fur, keep away from agitation or spinning.
Ensure the water temperature for washing the faux fur coat is brilliant.
Use moderate and much less chemical detergents
Use a sensitive washing cycle for cleaning faux fur coats.
Avoid direct exposure to sunlight or heat assets for drying faux fur coats.
By following the above recommendations, you could growth the lifetime of your favourite faux fur coat.
Conclusion:
Faux fur coats offer an moral and finances-friendly alternative to animal fur, imparting warm temperature, style, and luxury with out harming animals. However, to maximize toughness and satisfactory to your faux fur coat, right care need to be desirous about cleaning techniques which includes hand washing or system washing with care label instructions (if suitable) or dry cleansing - using moderate detergents should do simply fine!

Before beginning the cleansing process for a faux fur coat, constantly seek advice from its care label to decide its advocated cleansing technique. If it specifies dry cleaning as an choice, it might be prudent to entrust this sensitive garment to an established dry cleanser who focuses on dealing with such garments.

Always ensure to cautiously put off dust or particles from faux fur fibers before cleansing, and take quick action towards stains as quickly as they arise using an powerful stain remover. Avoid excessive scrubbing or wringing as these movements should doubtlessly damage its fragile fibers.

Hand washing remains an effective solution on the subject of longer and shaggier faux fur coats, which includes longer variations with shaggy trim. Be affected person in the course of the system and allow the coat to air dry on a easy towel - heading off direct sunlight or heating resources as plenty as viable.

When system washing a faux fur coat, make sure it's far positioned in a defensive mesh bag earlier than deciding on an insensitive cycle with cold water and no agitators or excessive spin settings are used. After rinsing and fluffing up with a unique brush after drying, press gently with arms for pleasant effects and squeeze gently on fur for favored form retention.

By following these cleaning hints and being careful in their software, you could make bigger the existence of your faux fur coat, keeping it smooth, stylish, and smelling clean for longer. Faux fur not simplest gives a cruelty-free alternative to real fur however is also durable and versatile addition in your winter cloth cabinet.